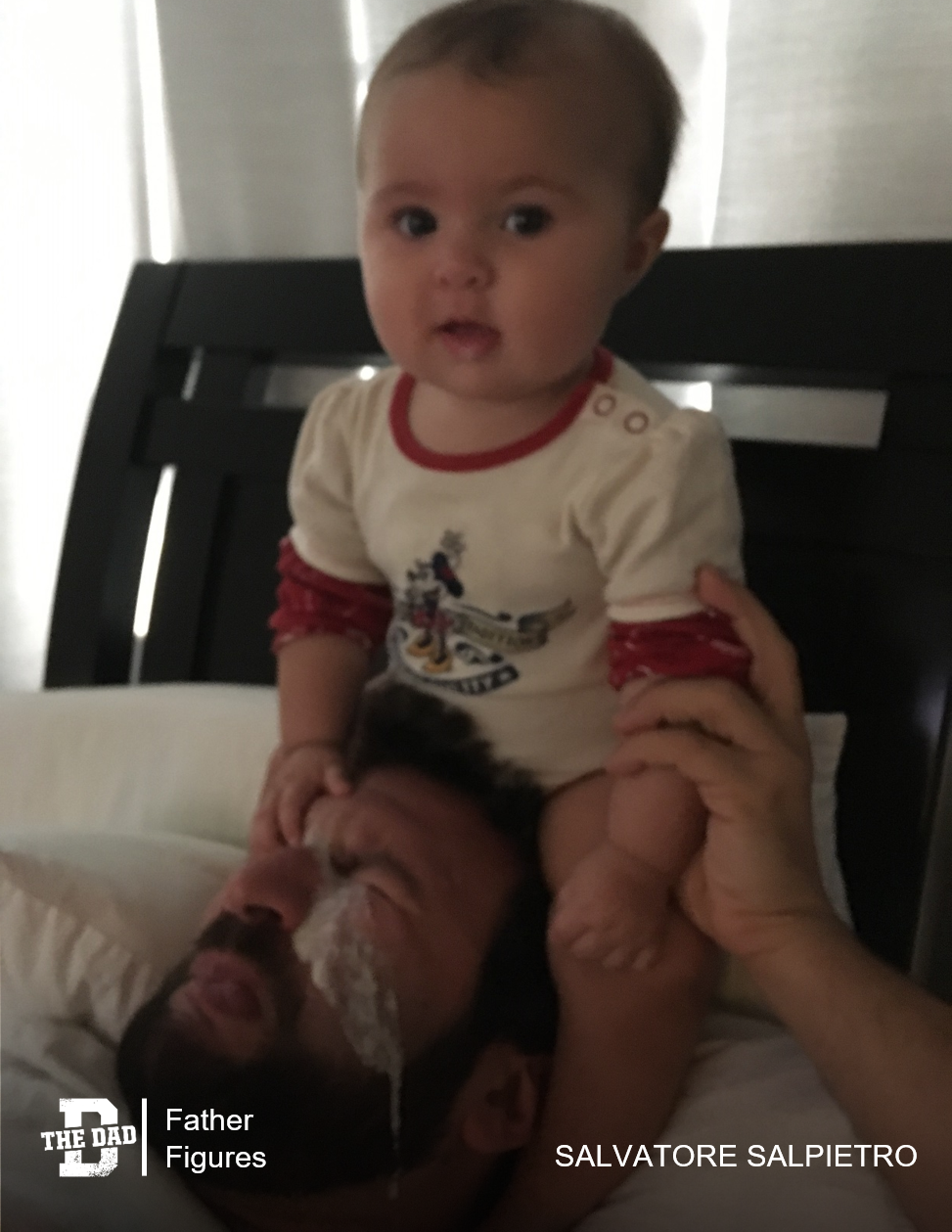 "Three and a half years ago, I was a bachelor.
Living in NYC and escaping winters by going to Florida. One special trip, I met a woman – Martha. We were having so much fun getting to know each other that, four months later, she treats me to a meatball dinner and says "We're going to have our own little meatball."
Needless to say, I'm a dad now.
I wasn't prepared, but I always knew I wanted to be one. This photo represents the love and dedication a parent has for their child, regardless of what life throws (up) at them."
– Salvatore Salpietro
Want to share a story about fatherhood? Email [email protected]