Father Figures: My Three Daughters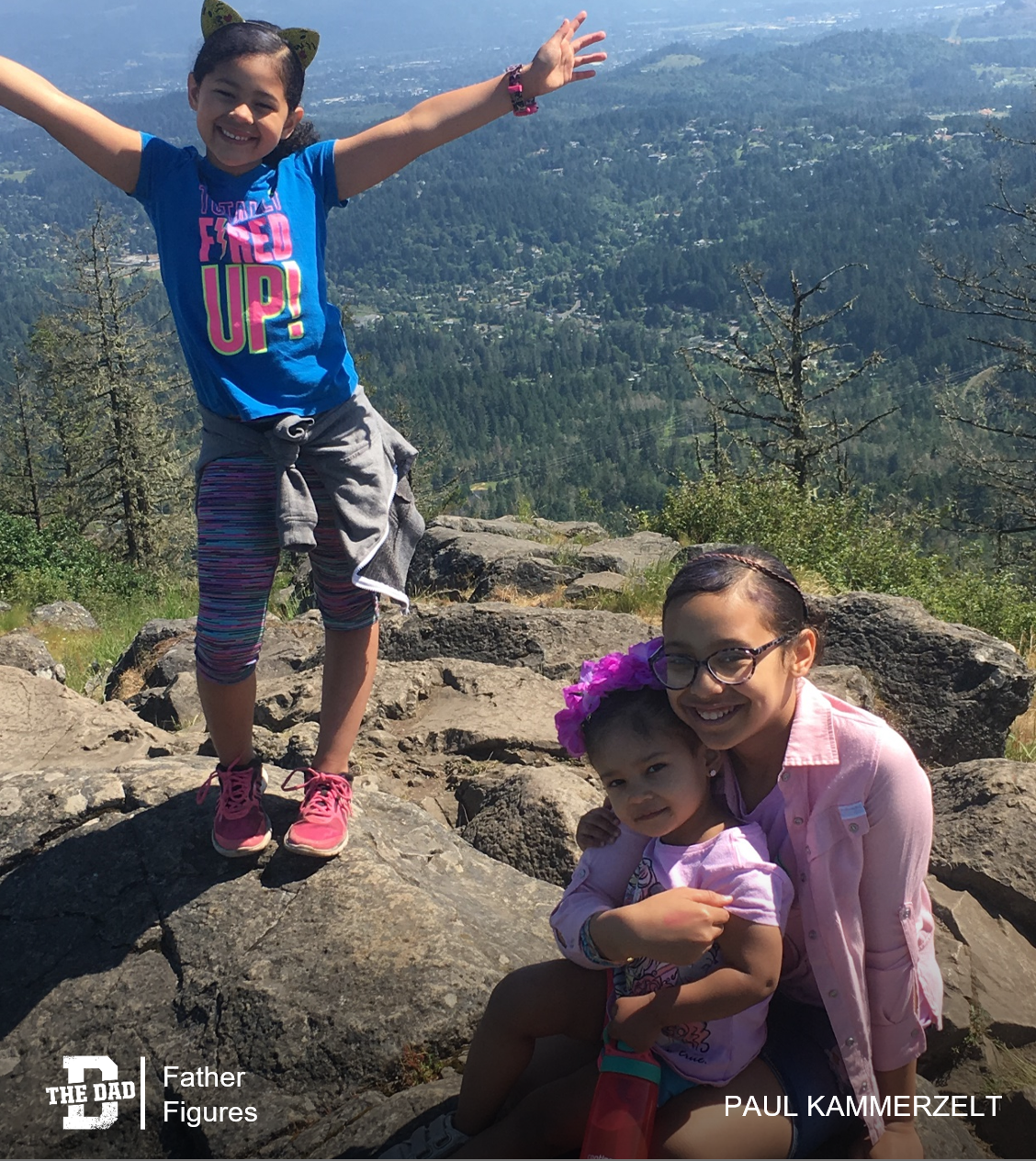 "I don't know what I did to deserve my three girls. But however it happened, I'm glad it did. They are the greatest blessing in my life.
Early on, my wife and I had no idea what we were doing. We didn't have time to read parenting books or go to parenting classes. We were just trying to keep our heads above water and our baby girl alive everyday.
I never knew what kind of strength it took to raise kids, especially three girls, as a guy who grew up with only brothers. But I've learned that there is a gentle strength and a comforting strength. I can be the difference in my kids' security or their confidence. It takes a different kind of strength to grow that well in them.
I have gotten very frustrated at people who make it seem like I have unfinished business because I don't have any sons. My girls are rock 'n roll! They are more than sufficient and my work with them is more than enough. I don't feel that I'm missing anything because I don't have a son.
And when people say, "you better get your guns ready." Man, raise the boys to not be a threat to my girls and we won't have a problem. Or, because I can't control that, I can teach them what to look for in the people they spend time with.
I can let them know that respect, first for themselves then others, is not negotiable or sacrificed and stands in that order. I can teach them that no matter what, they will have someone who will believe and stand with them. I can teach them that they matter to me and the guys they hang out with had better treat them better than I do.
Most of all, I can teach them that they're loved. And my whole life up to this point, I didn't know I had anything to offer anyone else."
– Paul Kammerzelt
Want to share a story about fatherhood? Email [email protected]