Father Figures: Never Alone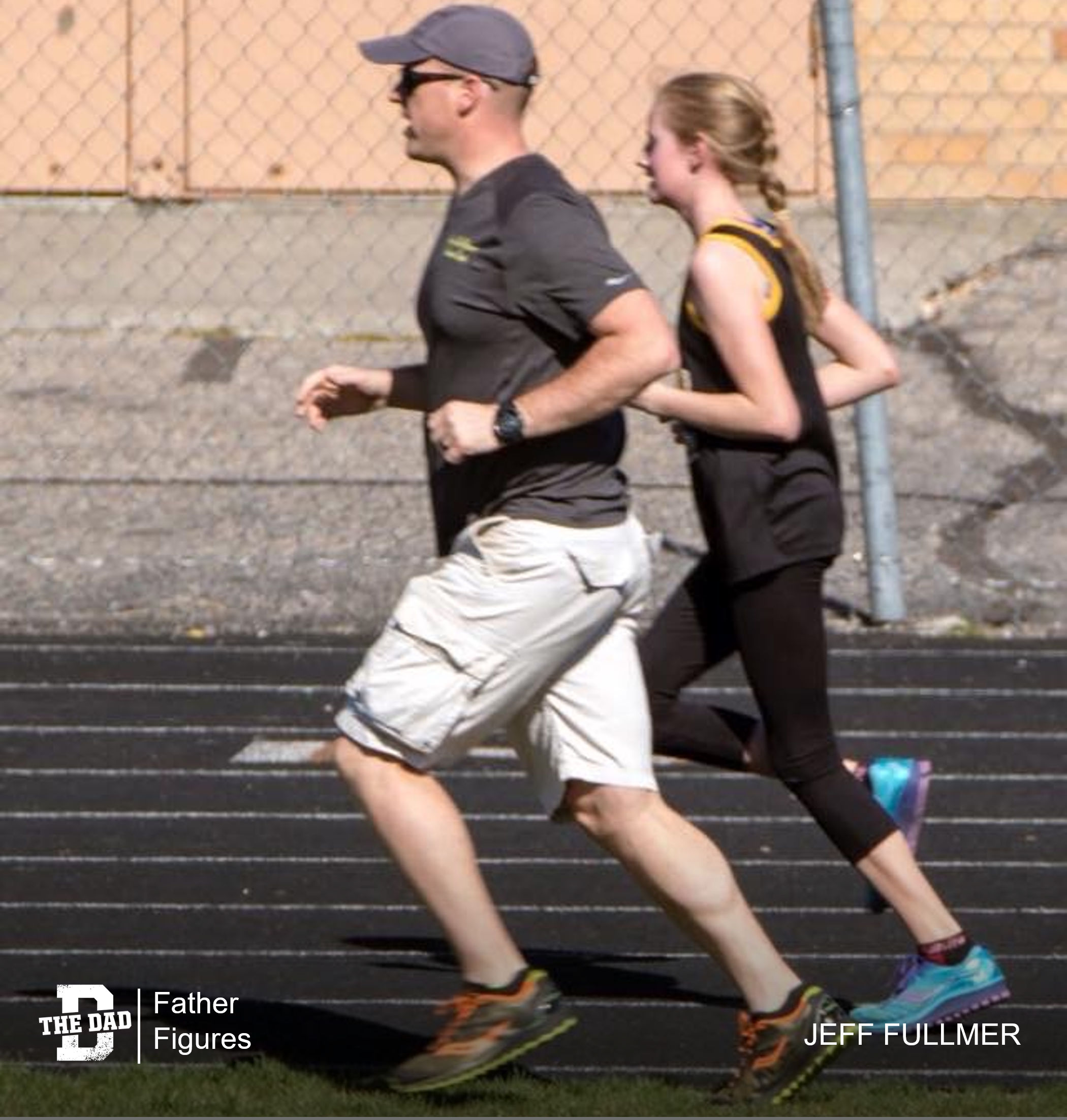 "Finally it was her turn, as she stood dreading the longest event of the entire track meet.
The two miles (3,200 meter) loomed before her. Eight laps around a hot track, in front of a crowd, at the end of a long day in the warm sun. Sunburnt, feeling sick, and having struggled through the mile (1,600 meter) distance 6 hours earlier, the lack of enthusiasm was evident. Slowly she took her place at the start with the anxious mass of 7th & 8th grade girls.
Leaving my perch in the stadium, I climbed down with my wife and stood at the fence, like on the other side of the freeway when you spot a car wreck in progress. All you can do is watch and hope everyone makes it out alright. Except in this case I knew someone involved and I feared the worst for her.
After the first lap, we cheered for her from our position next to the track, shouting encouraging words; she was in last place. She shook her head, grimaced, and plodded on. Accusation in her eyes as she passed, 'Why do I have to do this?' they screamed, before she turned her head to focus on the 7 laps left to go. I still had hope she would keep up with her friend, that she could avoid running the final lap alone. After a few laps the distance grew greater and her position in last place was becoming all but certain.
Ticking off the laps, ever so slowly, she continued, with tears of pain and frustration forming. My eyes were now wet too as she passed with only two laps to go. She continued running along, with only isolation to pace her. At least other girls had begun lapping her so she wasn't completely all by herself! With each pass, however, a stab of frustration was clear. Her pace slowed even more. Coming down the final stretch before the last lap and in front of the stands full of spectators, there were wild cheers as runners were finishing the race. Passing through the finish area she was told she still had one last lap. Alone, she began to run it.
There I stood, gripping the chain link fence with sadness. My heartache that was growing into a fiery heat. The flaming frustration erupted and before I even realized what I was doing, I slipped through the fence and bounded across the track onto the interior grass and raced to catch my daughter. I caught up to her and there I jogged on the grass next to her as she pushed forward on the track. Her first track meet, her first time doing the two-mile and under some of the worst circumstances. I knew all eyes were on her and as I jogged between her and the crowd, I was now in the spotlight too. So we talked.
Mine were words of encouragement, hers were words of pain and defeat. She finished. The cheers were self defeating. When you are in last place, cheers make things even worse because they seem to come from a place of sympathy and not support. It can be humiliating.
She was disqualified, a coach from another school reported the 'violation.' Apparently you can't 'pace' a runner, even if they are in last place. I disqualified my daughter. I was the only one there to support her on the final grueling lap and I caused her efforts to not count. The rule makes sense, as long as competition is still in play. She was the only one left on the track. This was simply a petty act at the end of a long day by a coach that was beyond any hope of compassion.
I would do it all over again, without question. I would knowingly disqualify my daughter from a race that means nothing if it gives her even the smallest amount of support and self-worth.
I hope that when she thinks back on this day, she will not simply remember the feelings of being alone and in pain, or the disqualification. I hope that she will remember that she will never be alone, even in last place. My ultimate desire is that she realizes that there are others facing those feelings on a daily basis, but it is the race of life they feel they are losing. The only race that matters.
It is my desire that she then cross that line and join them. Help them to the finish line because no one should ever have to run alone."
– Jeff Fullmer
Want to share a story about fatherhood? Email [email protected]