Father Figures: No Hesitation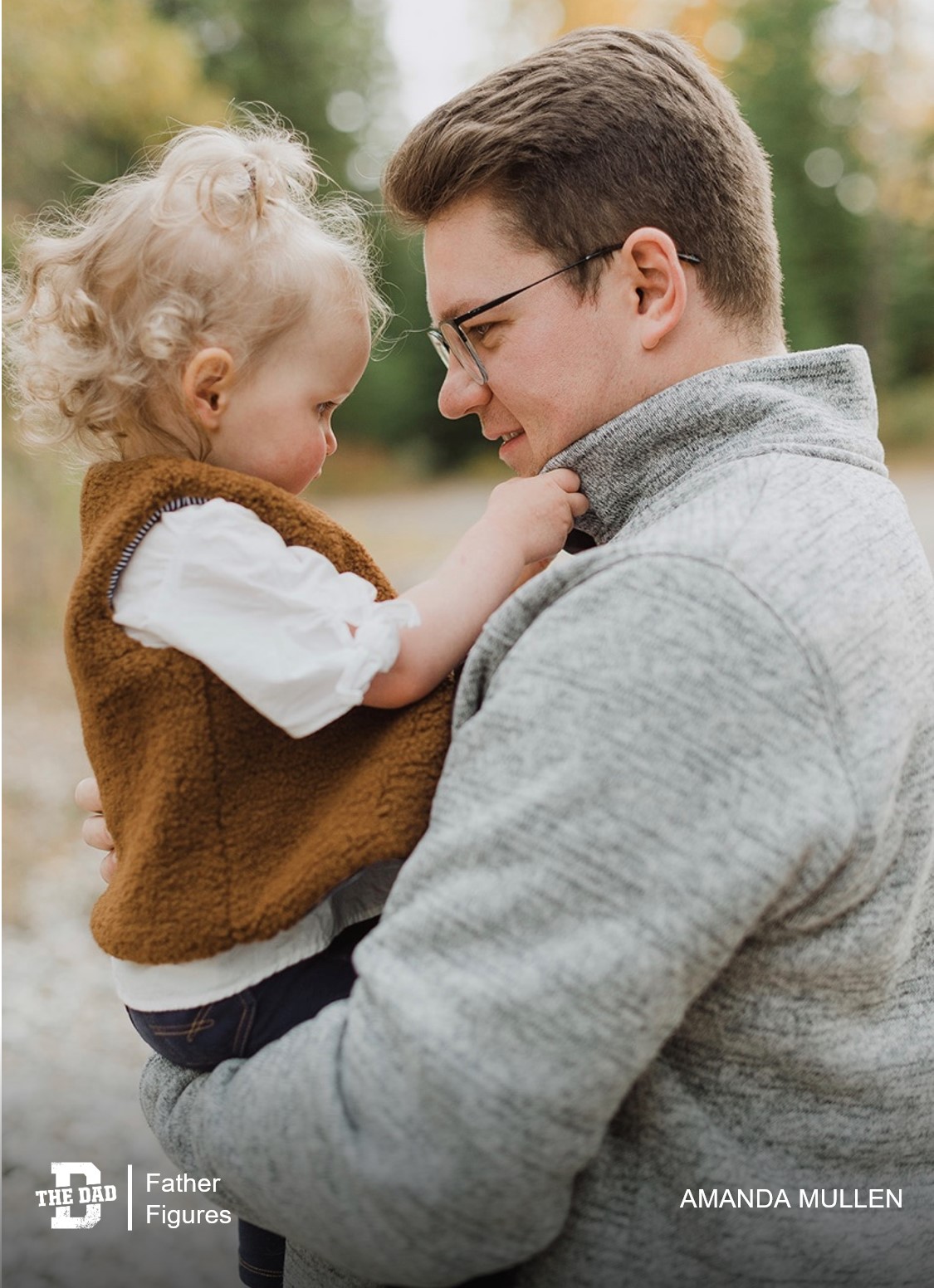 "My husband Torren and I met in elementary school. We started dating in high school, broke up for a couple of years during university, and then got back together. He knows the quickest way to my heart is to tell me that it was always me that he loved.
My mom was fighting ovarian cancer at the time (she is doing well now) and we got pregnant quickly in the hopes of providing my parents with grandchildren.
Torren hadn't planned on having kids at our young age, but he jumped in with both feet to fulfill my dream and provide my mom with more motivation to fight. Then we suffered a miscarriage, right after we got married.
I struggled emotionally in the aftermath. He was constantly by my side and showed a devotion few people experience in marriage.
After we got pregnant for a second time and had our daughter, Michaela, via emergency c-section, he jumped in with both feet again. He did the night feedings, despite working 14-16 hour days, and put every ounce of energy into his family.
I've since been diagnosed with endometriosis. There are periods each month where I need help to care for our daughter. Again, Torren jumps right in without hesitation and never makes me feel guilty. He makes it clear each day that Michaela and I mean everything to him.
This man is a tremendous father and husband, all while never having had an involved father figure himself as a child. He has stood by my side through every challenge and joy.
Michaela couldn't have a better father and I couldn't have a better husband."
– Amanda Mullen