Father Figures: Our Captain America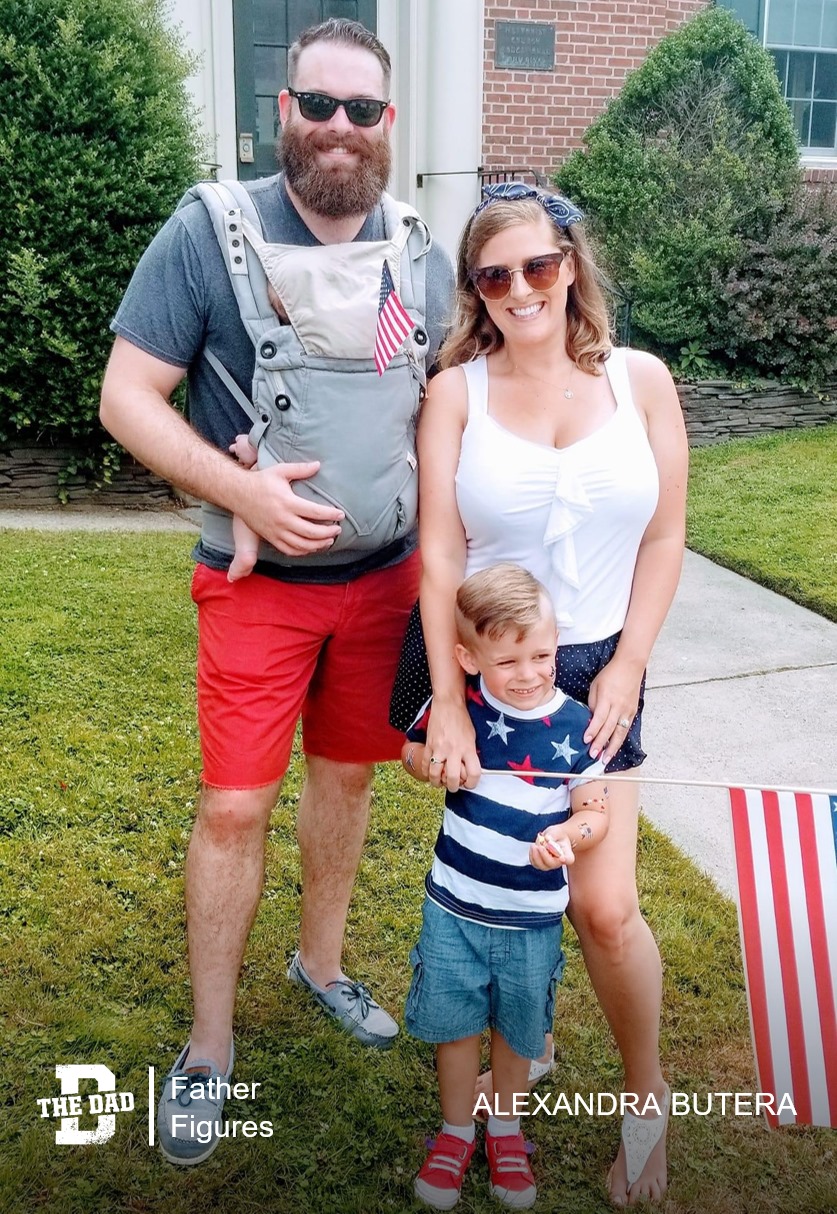 "This is Sgt. Greg Butera of the USMC. He joined the Marine Corps at 16 years old (his parents had to sign for him) and served two 9-month tours in Afghanistan in 2009 and 2011.
His battalion suffered heavy losses and terrible life-changing injuries, I really don't think any of them came home unscathed in one way or another. He had been through a lifetime in 6 years in the Corps, and when he retruend, he wasn't the same boy that left home 6 years before.
He really struggled finding his place even in his own family after becoming a civilian again. Everyone had expectations about how he would be and what he would do – and how would he handle his diagnosed PTSD.
He felt that everyone was afraid of him. Starting college was very hard. Sitting in literature classes with 17-year-old kids as a college "freshman" was very hard for him after everything he had been through. He stuck it out every single day though, and worked his way through his bachelor's as a bartender, limo driver, and volunteer firefighter.
He even had to leave the hospital the day our oldest son was born to take a chemistry final. He aced them all and went on to earn an MBA while working full time and being the best dad and husband ever.
He was laid off from his company due to Covid-19, but after several months has an amazing new job. He never lets anything stand in his way. He truly is our Captain America and I am so unbelievably proud to be his wife, I wish I could marry him over and over again!
Semper-Fi @greg_butera!"
– Alexandra Butera