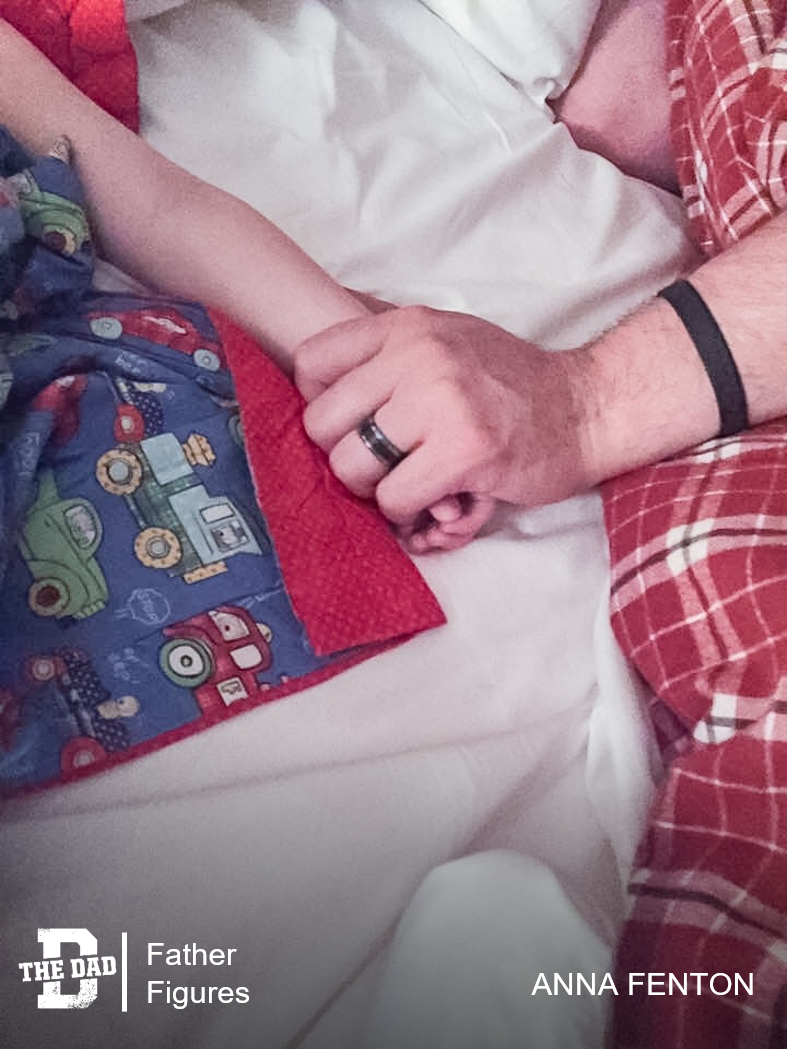 "My husband works… a lot.
He's a police officer, fire fighter, taser instructor, field training officer, ice rescue worker, and real estate agent. He also is an avid hunter/fisherman – all of our meat comes from comes from his efforts.
Somehow, he can work 80 hours per week, hunt for our food and still give our children endless love and attention.
After coming home from a long night shift on police, my husband came home and put almost $1,000,000 worth of real estate on the market. Then (without any sleep) went back to work to do live firefighting training. After going without sleep for over 30 hours, he came home and stayed up even longer to eat dinner with us and play with the kids.
Zach came into our room early this morning looking for his hero: Daddy. Despite being exhausted, he woke up to give his little boy snuggle time and they fell asleep holding hands.
Cody is truly the most amazing man I have ever met. He works hard to give the kids and me the best life possible. No matter how long his day is, when he comes home he puts 100% into being a father and husband. I couldn't have dreamed up a better person to be married to or a better man to be the father of my children."
– Anna Fenton
Want to share a story about fatherhood? Email [email protected]