Father Figures: Rainy Day Project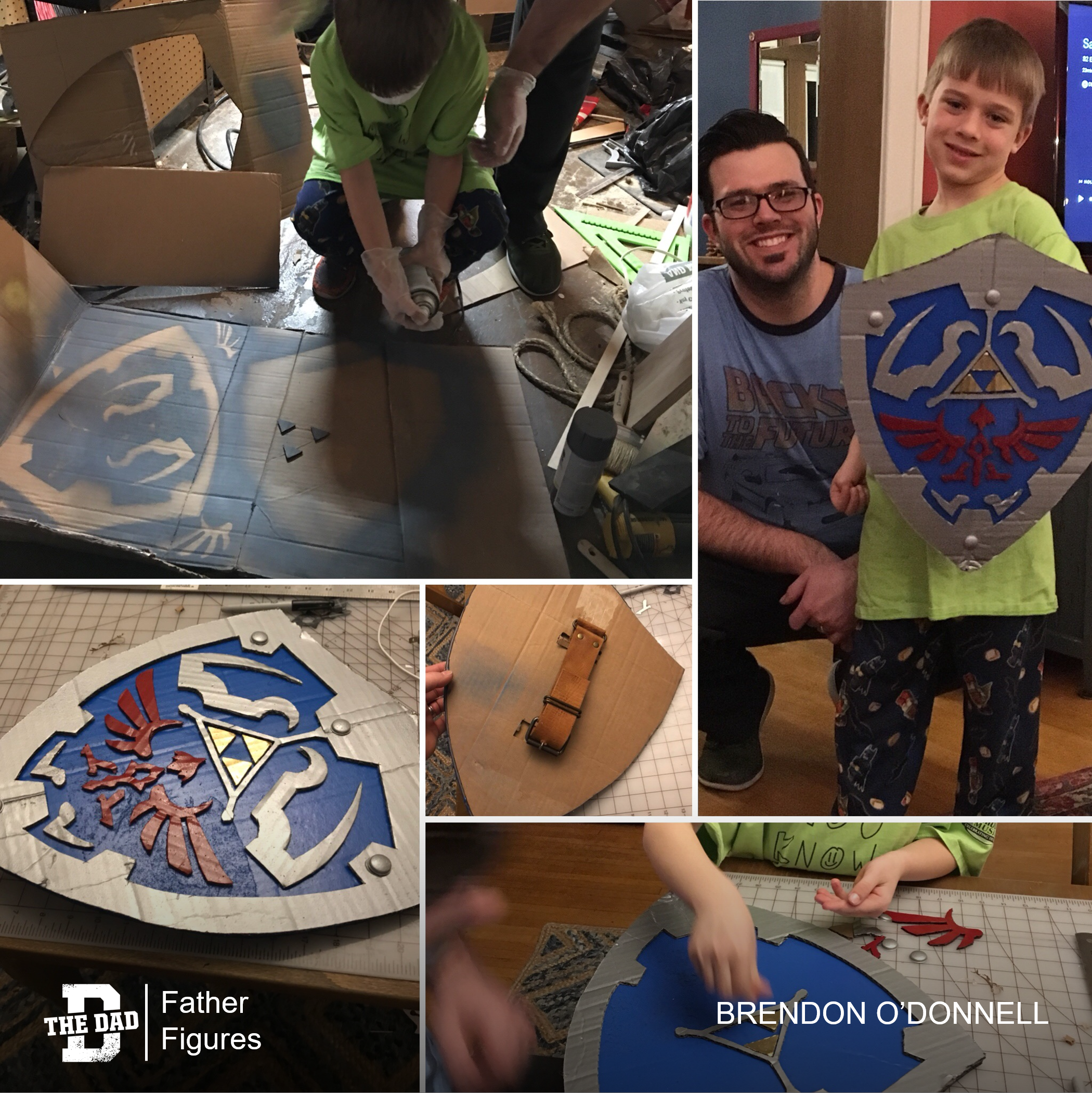 "My 7-year-old son, Teague, had an assignment from his teacher to do a 'rainy day project.'
My wife and I are both public school teachers, so we are always looking for teaching moments. Our son had struggled with rushing through assignments and work, making it very sloppy and not to the best of his ability.
This became a perfect opportunity to teach him about patience and hard work.
He'd received "The Superhero Handbook" by James Doyle and Jason Ford for Christmas just a couple months earlier, and it included instructions for making a cardboard shield. But we weren't just going to make some generic buckler. We wanted to make a legendary shield!
The end result is Link's Hylian Shield from "The Legend of Zelda: Ocarina of Time" (one of our favorite Zelda games).
Through this project, Teague learned lots of new skills. He learned how to transfer a pattern, how to spray paint (primer and multiple coats), how to work with cardboard and sharp tools, and how hot glue can even burn his dad!
The project took a few days to complete and we had such a fun time doing it. Sure, we could have made what was in the book, but we made it our own.
This was one of the most memorable things I have done with Teague. Neither of us had done this before, and we both learned from it. There were times that we made mistakes, but we made the best of them.
Teague learned about being patient and doing good work, and I learned something from this project, too:
Being a dad is about more than just raising a child, it's also about creating positive experiences that they will remember, cherish, and want to experience with their own child some day."
– Brendon O'Donnell