Father Figures: A Real American Hero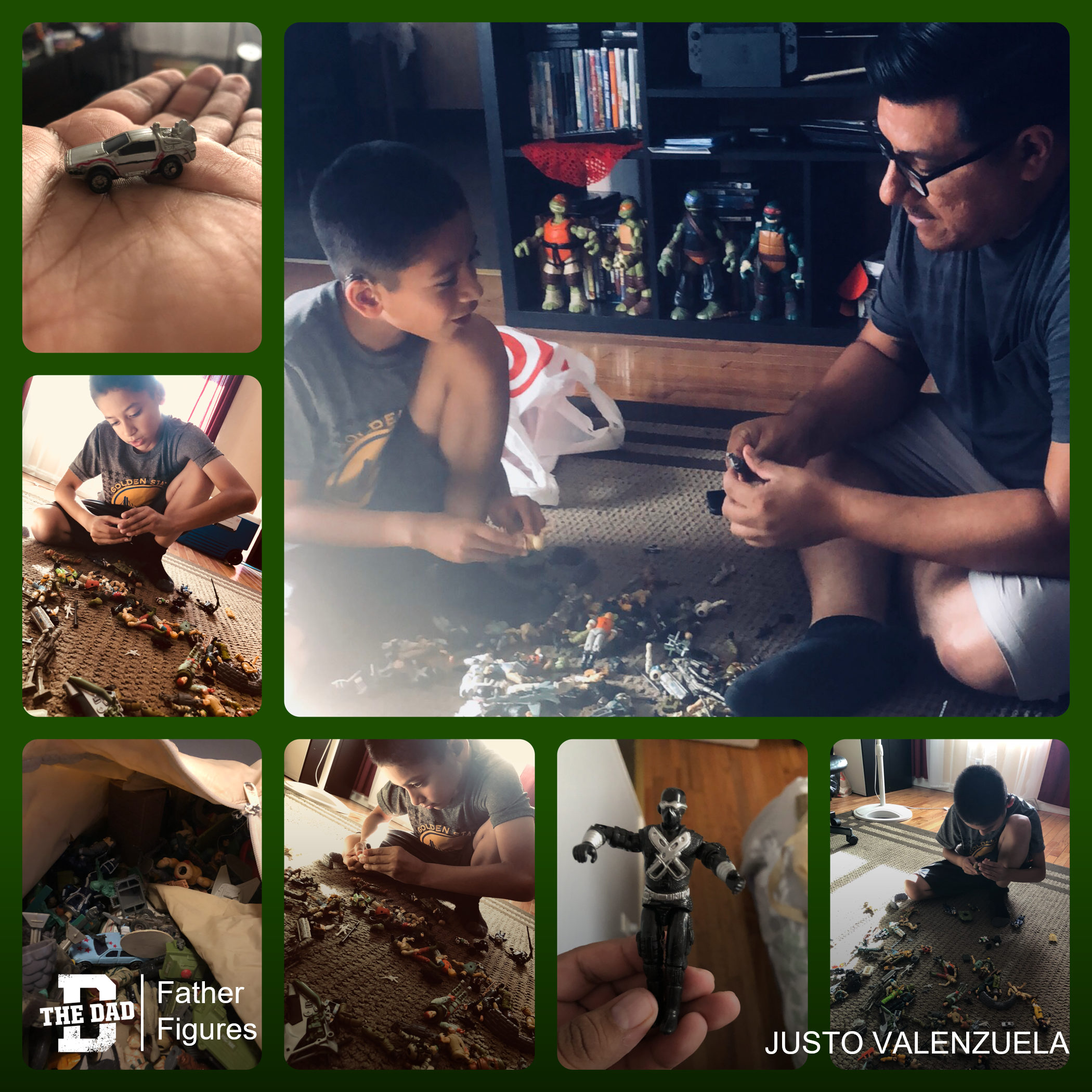 "The other day, my son introduced me to a new series on Netflix called Toys That Made Us. In that series there was an episode on G.I. Joes! I couldn't believe it, we watched the whole thing and then it hit me, the promise I'd told myself more than years ago:
'I will save these so one day I can play with them with my kid.'
I ran into my storage room and found the old gym bag with all my old G.I. Joes and micro machines!
I started cleaning them in a panic, making sure Ivan didn't walk in and see what I was doing. As I cleaned, I remembered all those times playing with them in my backyard, and I realized the restoration job was going to be harder than I expected.
I finally finished cleaning them but I needed to take a breather. I felt like Andy at the end of Toy Story 3, afraid to pass Woody on to Bonnie. All of these toys made my childhood a blast, and took my imagination to whole new levels. I was afraid my son wouldn't take care of them and afraid he wouldn't actually play with them!
I came out and told him to close his eyes, I had a surprise. When he finally opened them, I told him these are the toys from the show we just watched, and they are the toys I played with when I was his age. His reaction was everything I hoped for; he was happy and excited to see all the toys I had saved and he wanted to know everything about them.
We ended up making a day out of playing with them. Ivan has bilateral hearing loss, so he always has to wear his hearing aids, and one of the G.I. Joes happened to have some ear equipment, so I told him those are his hearing aids that he uses for battle.
I'd patiently waited 25 years for this moment and the end result was priceless. With technology and all these gadgets that keep kids preoccupied, it felt good to see that my son has the same imagination I once had."
-Justo Valenzuela