Father Figures: Second Chance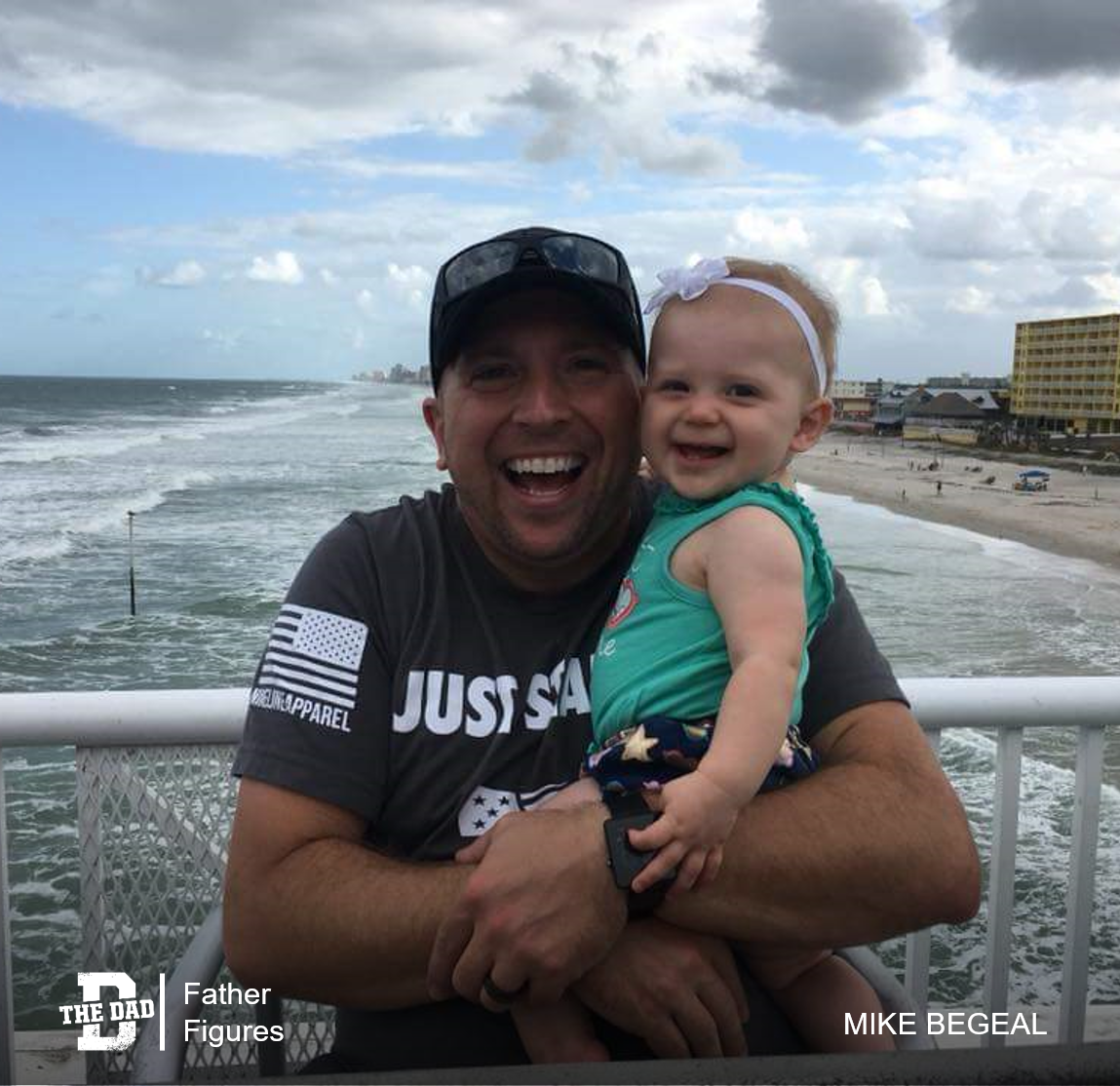 "I had just become a police officer in 2003 and started in my new post. I met my-ex wife in 2005.
It was an abusive relationship where I was put down and yelled at belittled almost daily. I didn't have much self-esteem and I gained a lot of weight, so I stayed in the relationship thinking I couldn't do any better. I had a son with my ex in 2010. He's a smart, considerate kid who has adjusted to divorced parents very well. In 2013, I had enough of the lying and cheating and got a divorce.
I was left with debt and bills, 60 lbs over weight, with my health was going downhill at only the age of 34. I didn't think I would meet anyone worth the time or my energy again. As much as I wanted a bunch of kids I was also setting my mind to the fact I wouldn't have the large family that I once wanted.
I was online dating just for something to do and met my wife in 2014 because I loved her smile. Being with her made me nervous to lose her so I started eating better and living better… I lost about 65 lbs and was back at high school playing weight and the happiest I had ever been. She already had 2 kids who are now 17 and 14, who I would do anything for and have turned into my own. She didn't want more.
I was in love with this woman and was satisfied in just being able to find her; I was fine wit not having any more kids. But something changed… my wife said to me she wanted to have a child with me!
I was so taken and honored by the opportunity to be a dad again because this woman, at 38 or 39 years old, was going to give me a child again. After a couple of miscarriages we were blessed with a pregnancy that stayed the course and I became Daddy to a beautiful little girl. I watch my heart walk around the room and giggle at me every day and it's all because this woman gave a broken man a chance.
I'm now 40 and I have 4 kids and we are due in August one last time… A little boy on the way!
There is no reason to stop believing in the good out there and this is a testament to how my wife gave me a second chance to be the dad and husband I always wanted to be."
– Mike Begeal
Want to share a story about fatherhood? Email [email protected]