Father Figures: Second Chance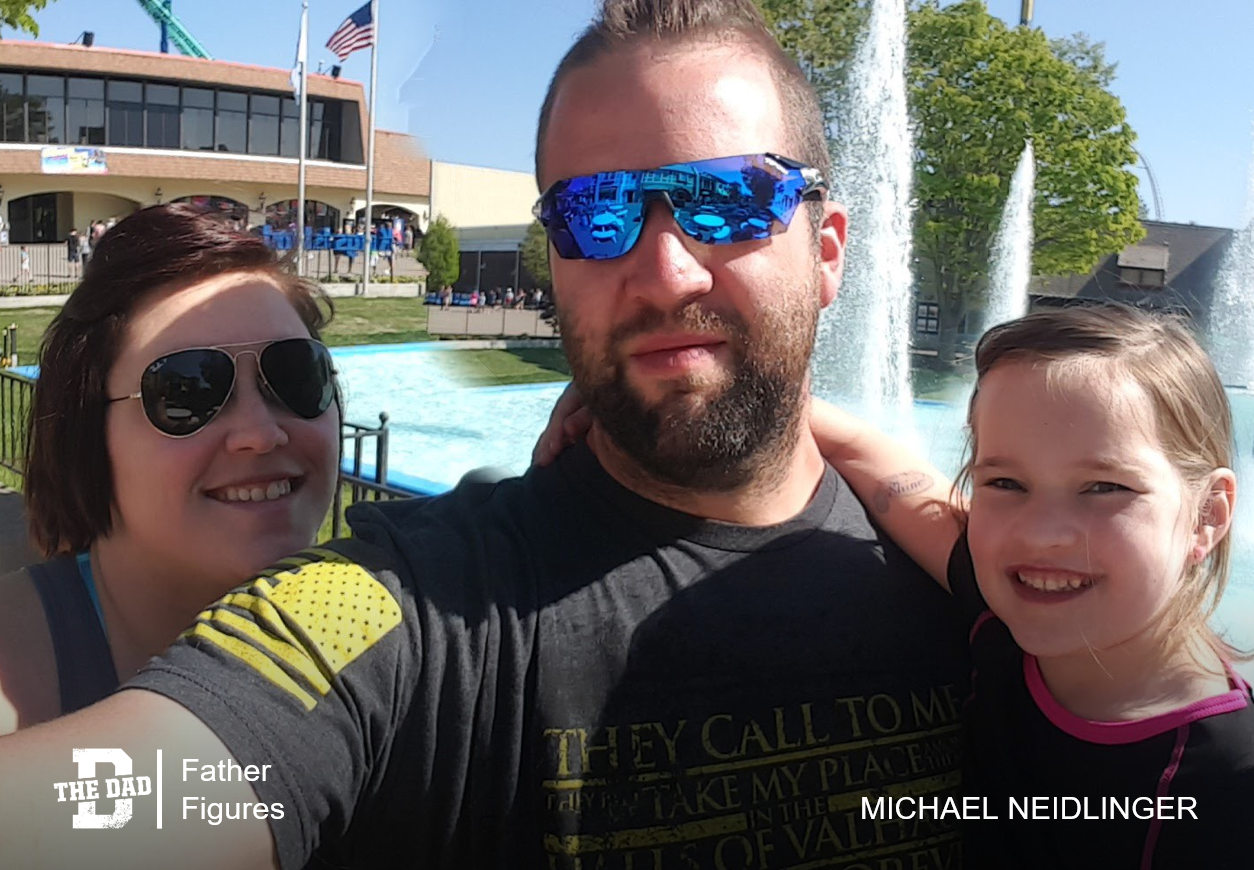 "September of 2013, like any other morning I got up, got ready for work. Kissed my wife and my three-year-old daughter bye-bye,'
and off to work I went. I didn't know the series of events that would unfold that day.
I got home from work, safe and sound, greeted by my wife at the door while my daughter watched TV eating her Gold Fish Crackers.
My wife asked what I wanted to do for dinner that evening. I told her to call my mom and dad and see what they were up to, I was going to put an Oxygen sensor in my car. My wife followed me out of the house dialing my mom on her mobile.
I get my three-ton service jack out and two three-ton jack stands out, lift the car, and get it mounted on the jack stands.
As I get under the car, I hear a ping out of my left ear. I went to get out from underneath the car for safety but it was a little too late. The jack stands shifted in the driveway and the car was now laying on my chest. The control arm was pinning my left arm between the car and the driveway. 2600 pounds lying on my chest. I felt a snap in my arm and suddenly the car felt even heavier than it did just a few moments ago.
I felt my breath getting shorter and shorter. I laid my head back and accepted my fate that right then my life was over. I watched my daughter from birth to three years in just a few seconds. I watched my wife from the time we met 'til current in just a moment.
I knew it was over.
Then I felt the weight begun to lessen. I felt air rush into my lungs. My beloved wife used the service jack to lift the car off me. My arm broken, my ribs bruised, my nerves damaged. But oh so full of life!
I watched a terrified little girl watch her daddy get carted on to an ambulance. I watched as a sobbing wife had to calm our little girl, and ensure her 'Daddy was going to be okay.' I watched as my whole life started over again. As I felt I got a second chance.
Five-plus years have passed since that day. A titanium rod and 8 screws are now an integrated part of my body… I cannot count how many days we spent playing board games, or begin to fathom how many times we caught Swiper swiping. Because I know that one day one of us might not be there.
Grandfathers, dads, uncles reading this:
Embrace the youth in your family. Love them. Because tomorrow might not ever come. I've smelled the breath of Death breathing down on me. And trust me, the scent of raked leaves, cut grass, or of that horrible snack from the Easy Bake Oven smells a million times better."
– Michael Neidlinger
Want to share a story about fatherhood? Email [email protected]