Father Figures: Stepping Up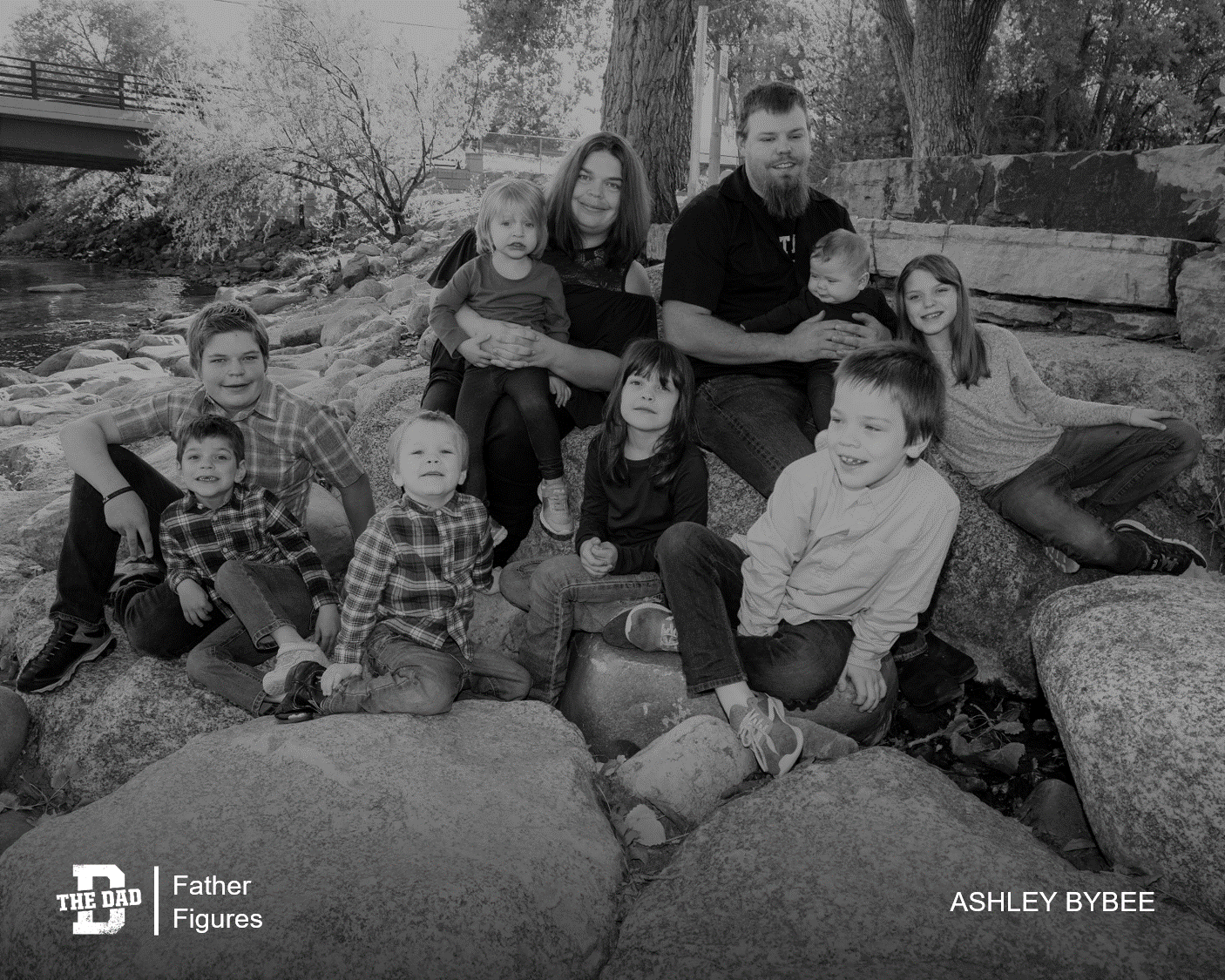 "My fiance Shawn and I met in May 2019, when I was a single mother of 7 kids.
My ex was abusive to my daughter. She suffered from shaken baby syndrome, so here I was, conquering the world as a single mother, with no support from my ex.
My fiance went from bachelor to stepping up to the plate and taking on the father role to 7 kids, aged 13,12,8, 7.5, 4, and 3, and he does it so well.
He goes from taking my son (13) out for guys' time, then turns around and plays princess with my daughter. He works hard long hours that take a toll on his body so I can stay at home and pursue my dream of becoming a lawyer.
He goes without a lot of the time, not because he wants to, but because he puts the kids first, and back in March we welcomed our daughter. He loves her to the moon and back.
He has shown me what a good dad is and I am so blessed to have him in my life."
– Ashley Bybee