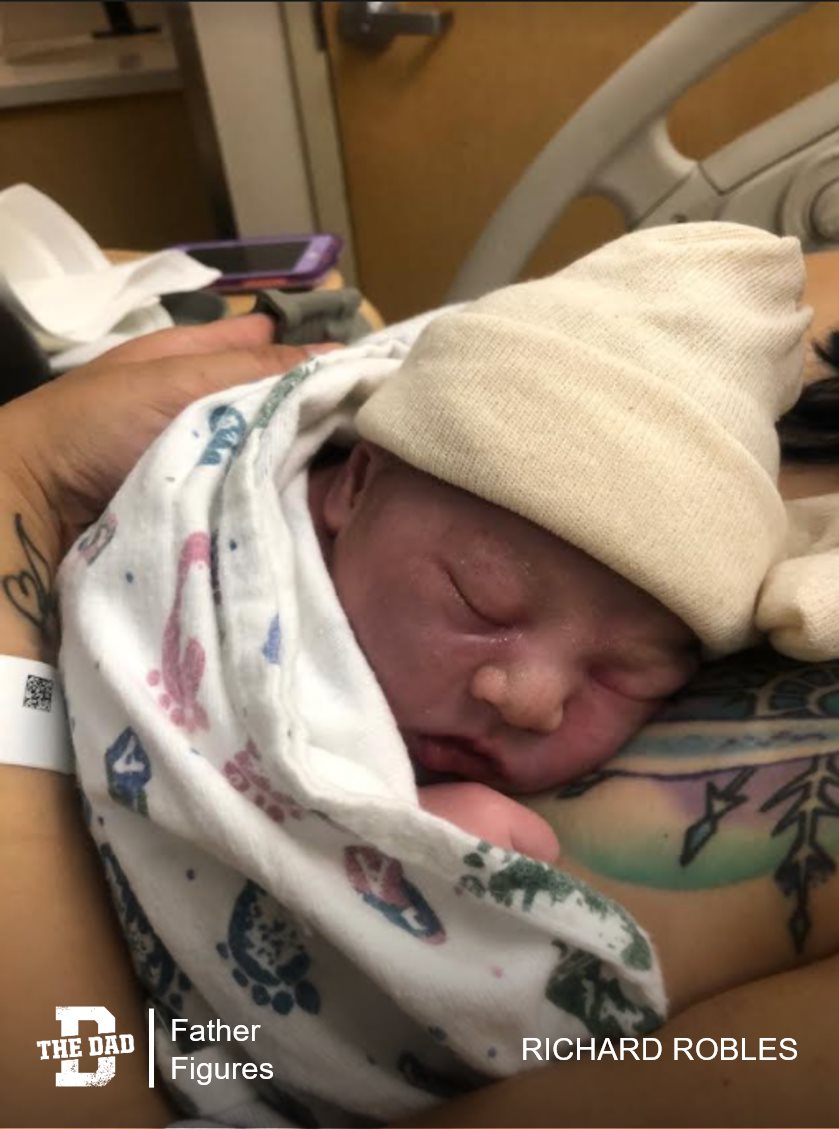 "My wife and I were expecting our second child by October 5th.
Once upon a time, a wife and mother woke up at 1:30 am and felt what she thought might be labor pains or might be Braxton Hicks contractions. So she decided to time them.
I had come home only an hour earlier and was out cold like a kid on Benadryl. As the night progressed, the labor pains became more tense, so Kristin woke me (about 2:30am) and we called the hospital. They asked the questions they do and decided to have us wait to come in until the contractions. were four minutes apart.
I laid there in a light sleep. Kristin had her contractions and during any big ones, I woke up and supported her. Around 6am she was in way more pain and at about 6:15am I started getting ready. At 6:23am, Kristin's water broke and we were at code red with two-minute contractions.
I called the hospital, Kristin said she had to push, I called 911 and at 6:25am, I was birthing my child. EMS showed up at 6:27am to help helped and have me cut the cord. We are now in the hospital and everyone and everything is fine!
Say hello to our new girl in the family, Zoey Payton Robles 9/29/2019 6lbs 11oz 20 inches."
– Richard Robles
Want to share a story about fatherhood? Email [email protected]