Father Figures: Sudden Hugger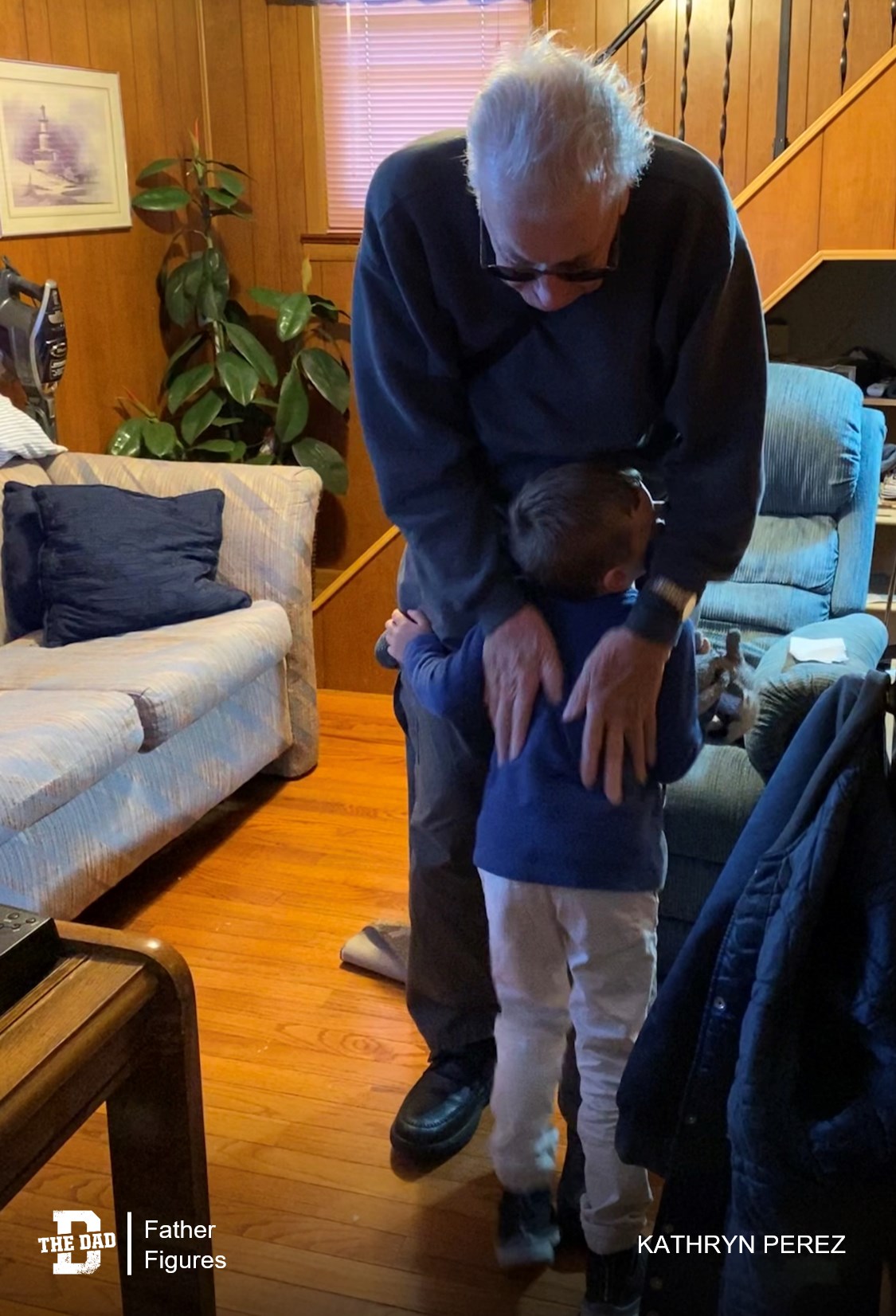 "My grandfather doesn't hug.
He doesn't show his love the way other people do. As a volunteer firefighter for the past 60+ years and general handyman, he shows it through caring of others rather than physical affection.
But he alway hugs his great-grandson, and in return, this little boy – who otherwise won't stop wiggling for even 30 seconds – will sit silently with his Dziadziu for hours.
While Dziadziu was in the hospital for the past several weeks, with lung and heart diseases caused by his years of smoke inhalation, Little Stinky (as he calls his great-grandson) asked for him nonstop.
Things weren't looking good, and when we spoke to Dziadziu on the phone and told him we would see him when he came out of the hospital, I secretly worried this was the last conversation they would ever have.
By many miracles, Dziadziu drastically improved and came home last week. The other day we finally got to see him after COVID-19 tests for us all, and Dziadziu finally got to hug his Little Stinky.
My mother's father is not a hugger.
My grandmother's husband is not a hugger.
My grandfather is not a hugger.
But my son's great-grandfather is. And he will hold that little boy tight and play matchbox cars and eat pizza and watch Star Trek together in silence as long as he is physically able."
– Kathryn Perez
Want to share a story about fatherhood? Email [email protected]