Father Figures: Teethbrushing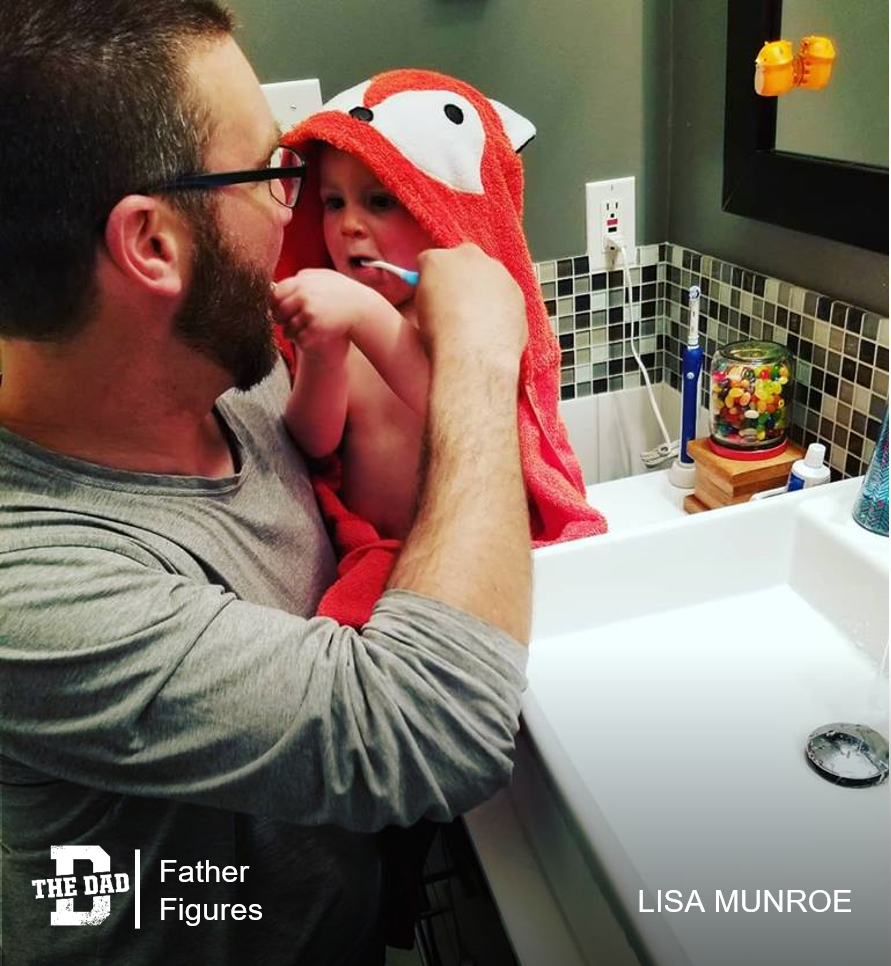 "I'd like to give a shout out to the best dad on the face of the earth.
This man, who likely does more than 50% of the parenting is just a shining example of what a dad should be, and what a child should have in a role model.
He was there for me and helped me through every wake-up, every bottle-feed, and every diaper change when I battled some pretty rough PPD. He allowed me to have evenings off to do things for myself like exercise or hang with a friend just so I could feel normal again.
And now that the little dude is almost two, he pretty much runs the bed-time routine. So I thought I'd send in a photo of a part of their routine, which is the nightly tooth-brushing. It's not such a battle when the kiddo gets to brush dad's teeth too.
Thanks to Matt for being just the world's best dad and husband. I sometimes don't think I would have ever survived this motherhood thing if it weren't for you.
Oh, and for those wondering, those jelly-bean on the counter are supposed to be an incentive for the kid to use his potty but so far I think Matt is just eating them, LOL!"
– Lisa Munroe
Want to share a story about fatherhood? Email [email protected]