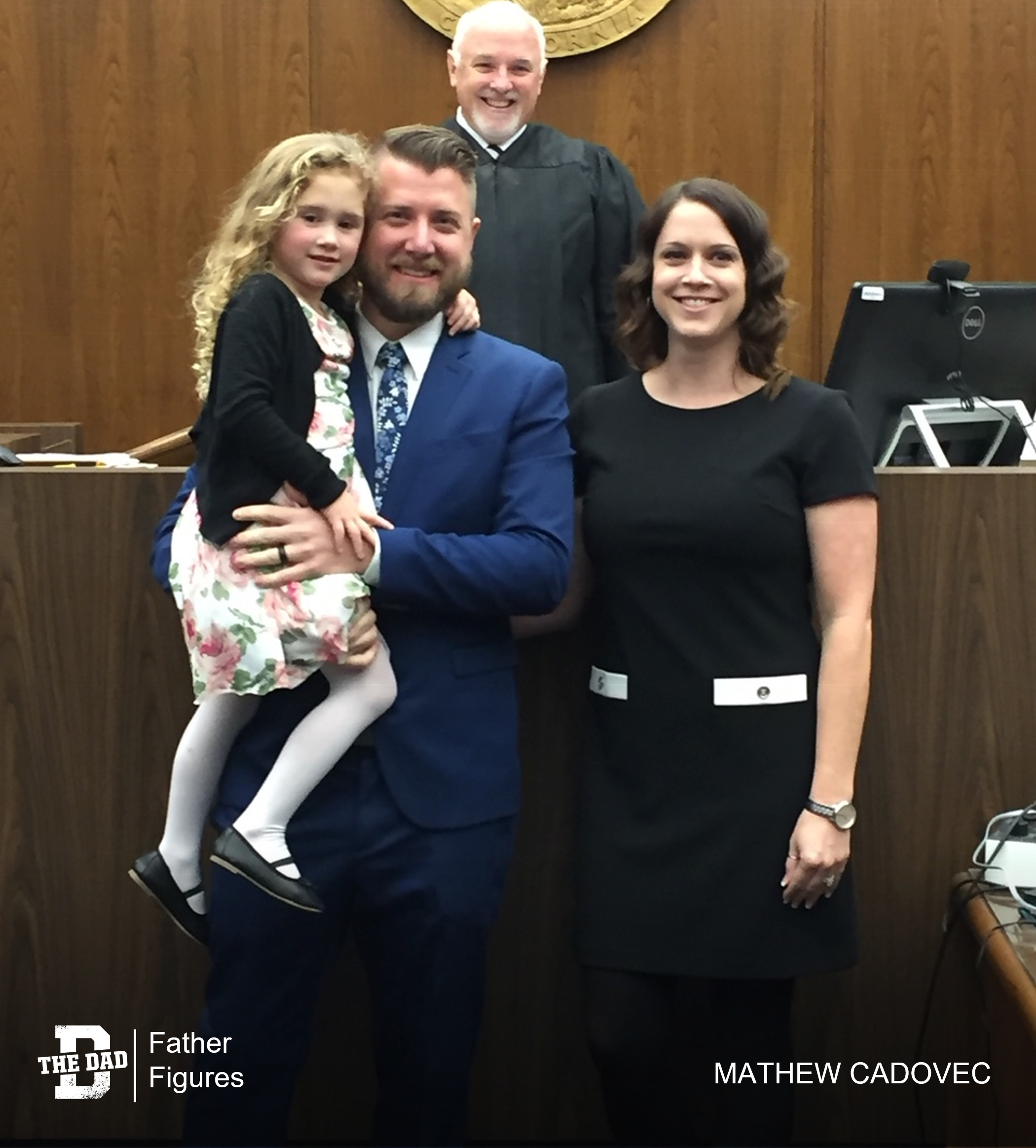 "I knew when I was about 16-17 years old that I wanted kids.
After being married for 9 years and being told "not yet" over and over, I started to lose hope. That marriage ultimately fell apart and I moved on. Then I met Liz, and her beautiful daughter Kensington. Kensie was only 2 when I first met her, but I immediately fell in love and fell into the role of her father, as her biological father wanted no part of fatherhood.
Hearing Kensie call me "daddy" is one of the great joys of my life. Watching her grow up and develop her own individual personality is so rewarding, especially when the lessons and morals you teach them shine through.
Liz and I have now been together for just over two years, and we recently married. And this last Wednesday, 12/12/18, I officially adopted Kensie, and she proudly has my last name. She may not share my blood, but she is my daughter through and through, and I couldn't be prouder. I waited almost 20 years for my first child, but it's finally happened and my life with my incredible family is more fulfilling than I could have ever imagined!
It's good to be Dad!
– Mathew Cadovec
Want to share a story about fatherhood? Email [email protected]