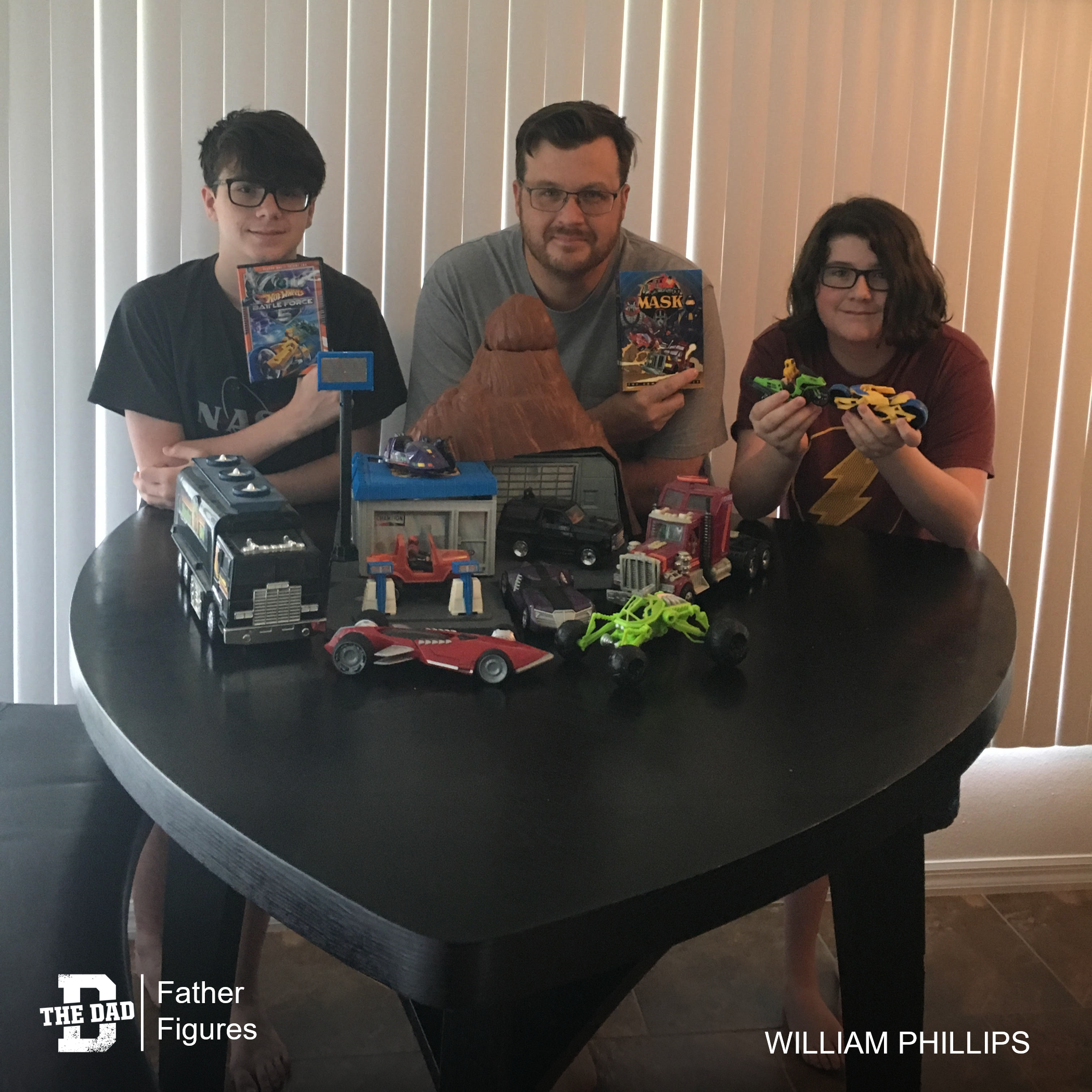 "At the ages of 8 and 10 years, my two boys became immersed in Cartoon Network's "Hot Wheels Battle Force 5."
They asked if I had the same cartoon/action figure fun when I was their age and I was happy to say yes.
I shared with them my 1980's memories of MASK and how close the two toys lines followed each other. Our journey started there.
The three of us were able to return to my childhood home and venture through the attic storage, and we found the 80's treasure right where I left them 25 years ago. We brought the collection home and cleaned the items up by hand, using the internet as a resource to match each character with his vehicle.
The journey continued as I watched the boys blend the two generations of toys together in their own universe, fueled by imagination. We were also able to find the DVD versions of MASK and HWBF5 and still sit down together to watch.
I couldn't think of a better way to spend time with my boys and blend the two generations together."
– William Phillips
Want to share a story about fatherhood? Email [email protected]