Father Figures: Trash Impacter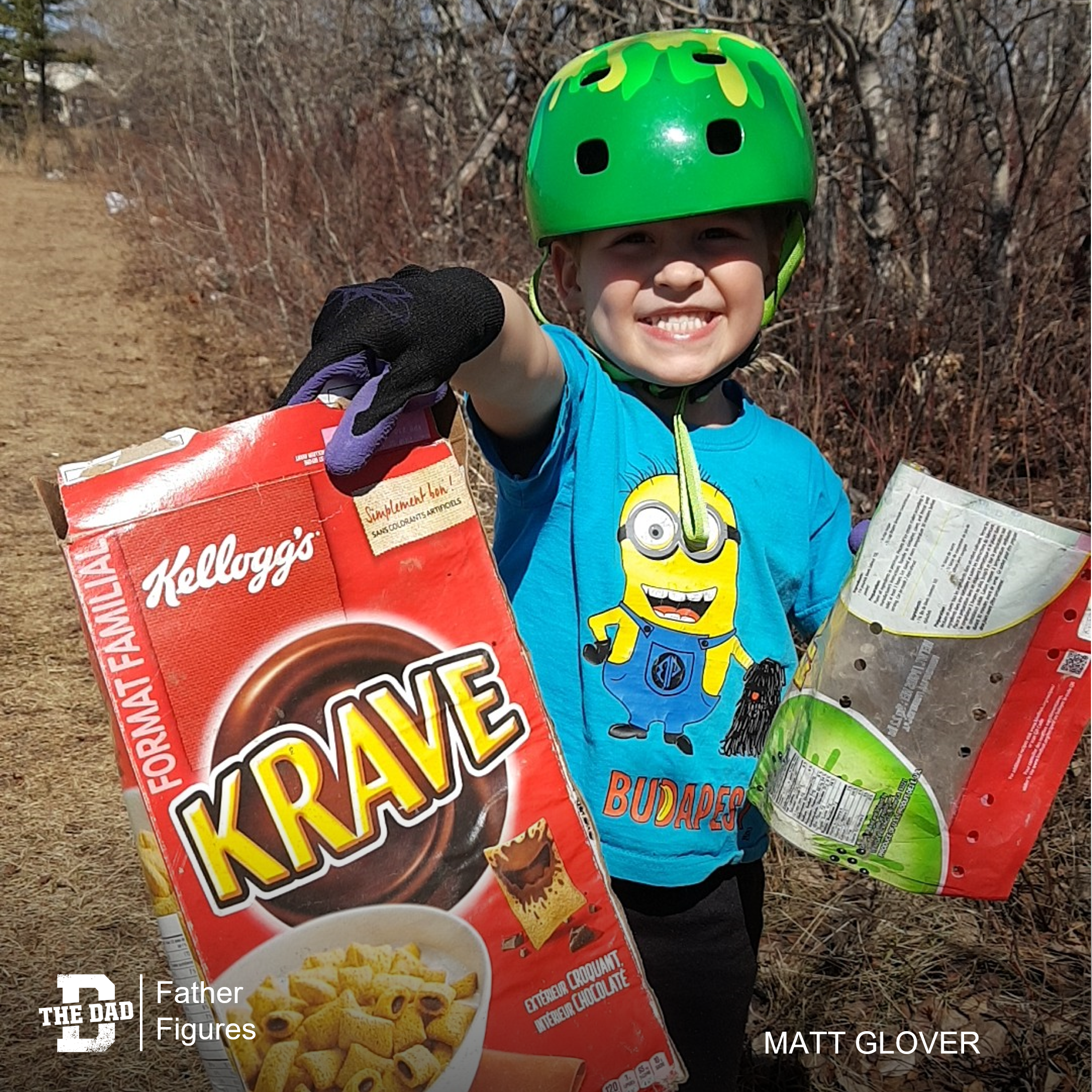 "My son, like any proud father, is seen through my eyes in a very special way. Sometimes he says or does things that amaze me.
Seeing his heart and mind grow is by far the most rewarding thing for a father and reminds me every day that being a parent was what I was meant for.
My 4 year old son Jackson noticed that there was a lot of garbage around the park and mentioned it in our walk one day. He then said, "Dad, someone should clean it up. You know what, we could clean it up!"
His eyes lit up and I agreed to help him clean.
We bought some gloves and bags and set on our walk from our home to the play park a few blocks away. We cleaned as we went and worked together to pick up all the trash left over from the snow melting in the spring.
Four garbage bags later, we proudly finished our work and spent the next hour playing in a clean and safe park.
He took the initiative to make the world a slightly better place. He continues to do so in different ways every day. And after that hard work was done we did what anyone else would've done, we went for ice cream!
I hope you're able to share this story and inspire others to take a moment and teach their kids the impact they can make."
– Matt Glover
Want to share a story about fatherhood? Email [email protected]