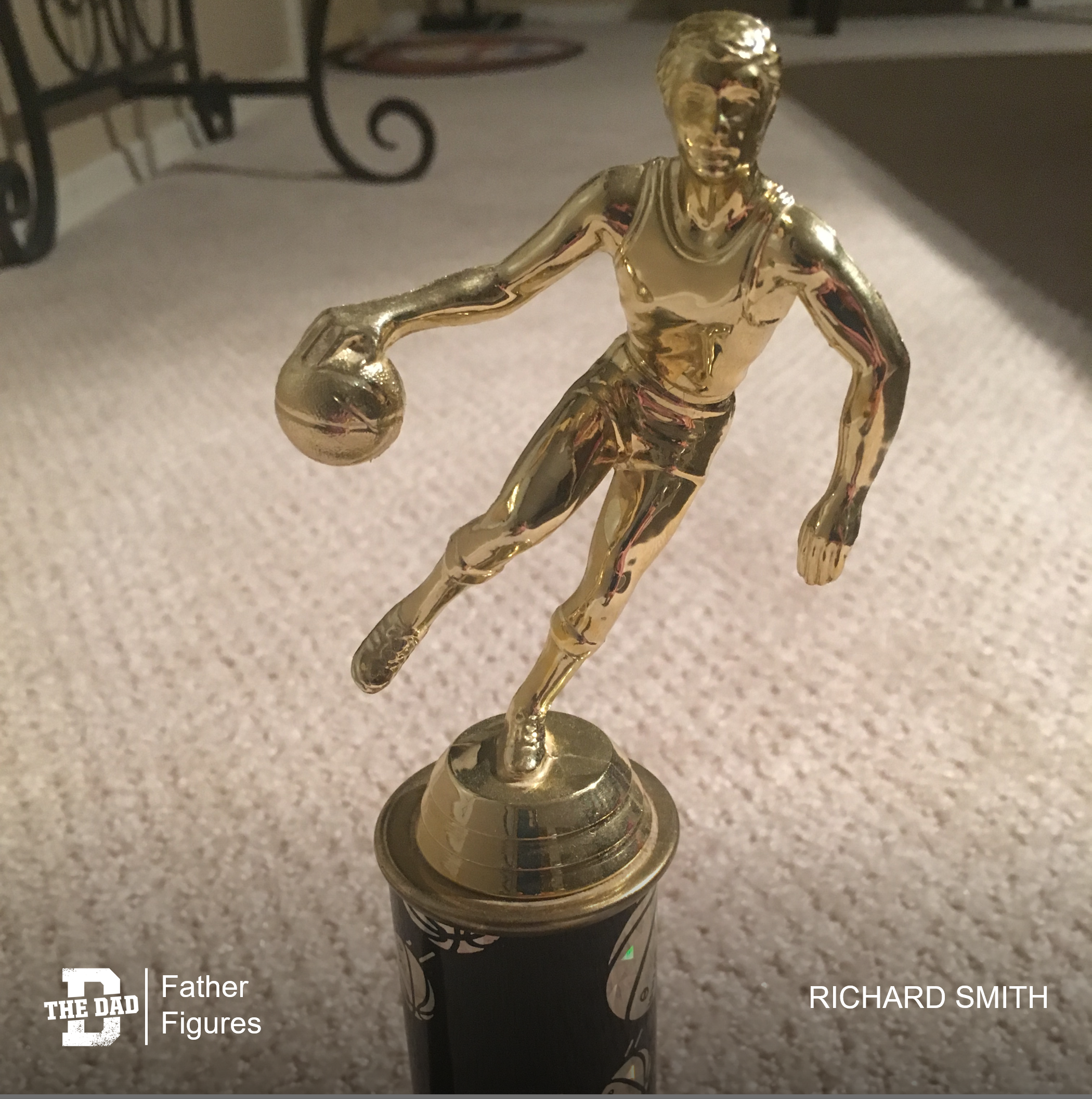 "When I was 7 or 8 I played in my first organized basketball league.
None of us were any good, we basically just ran up and down the court chasing whoever had the ball. There was this one kid named Brian, I swear Brian must have cried every single game. Not sure why, he just cried. You bumped into him… he cried. He threw up an air ball… he cried. It went on all season.
I was the first kid that figured out how to steal the ball from other players and I usually had some points each game. At the end of the season, Brian's Dad was pretty chummy with the coach. It came time for the awards banquet and guess what? Brian got an award and not me! The kid who cried every game and rarely scored got a trophy and I went home empty-handed. The coach didn't even have the balls to go the banquet because I'm sure he knew it was a shitty move.
I was very upset and probably cried (like Brian) all the way home.
I woke up the next morning and there was a medium-sized trophy on the ground at the foot of my bed. It was gold and black and I still have it to this day. It has my name and "Best ball stealer" engraved on it.
I was so happy and surprised, jumping up and down with it, examining it. My dad heard me and came into my room knowing what I found. He made up this long story about the coach having car trouble and that's why he wasn't at the banquet. He went on to say the trophy fell in the coach's backseat or something. I was 7 or 8 so I believed my dad just like I still believed in Santa.
It wasn't until years later that I found out my dad was actually the one who found a trophy store still open that night and picked it up because he knew his son was robbed.
Fathers will go to many lengths to protect their kids' feelings. I'll never throw away that trophy."
– Richard Smith
Want to share a story about fatherhood? Email fatherf[email protected]