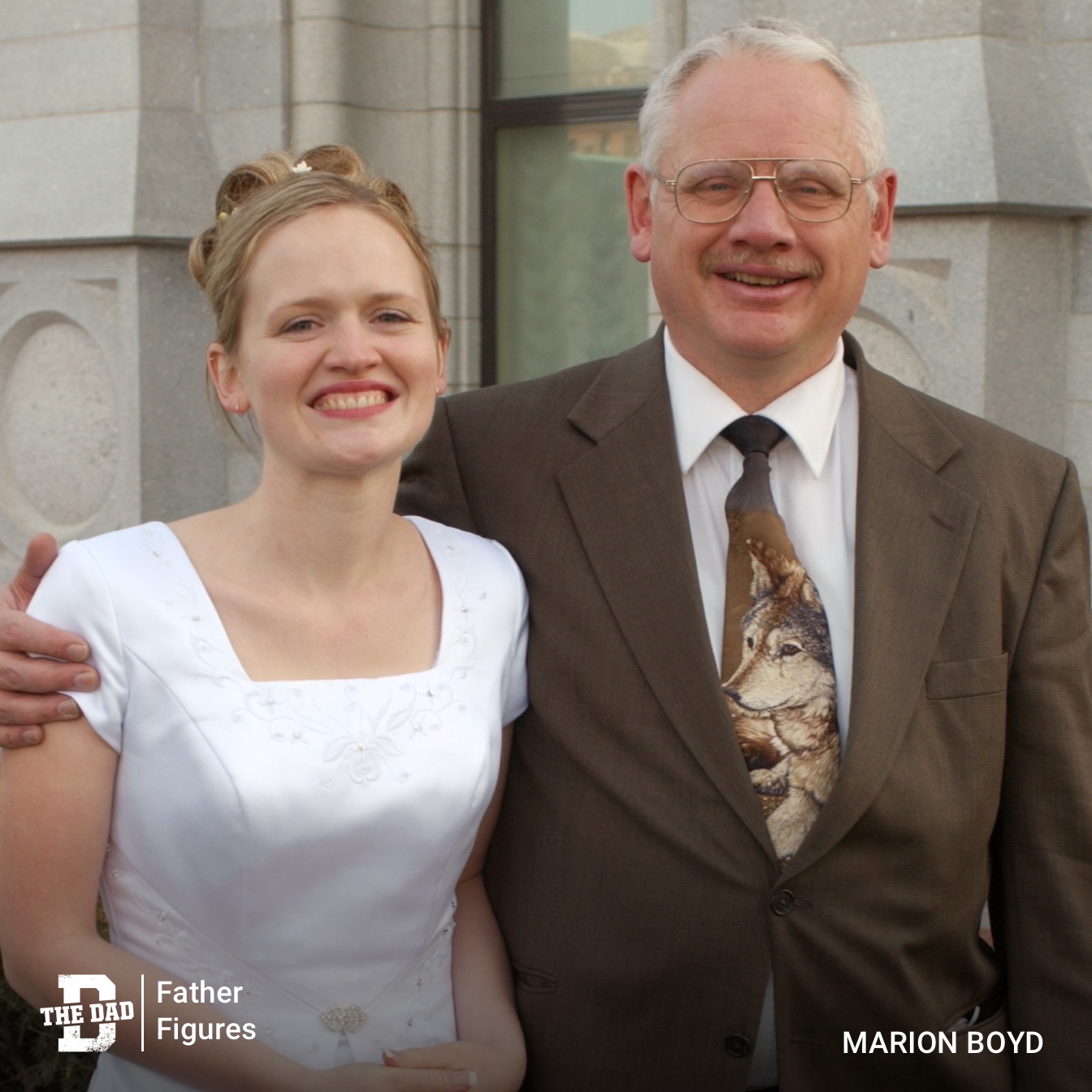 Credit: Marion Boyd
"So, you think your dad is the weirdest? Nope. Not even close. Mine has the Weirdest Dad Alive title nailed down. Allow me to explain.
At any given time my father is likely to be wearing an item of clothing featuring wolves howling at the moon. He likes wolves so much he has a dog that looks like one. And yes, he wore a tie with a wolf on it to my wedding.
My father signals driving turns with his arm, not his blinker. In his rusty old truck. In December.
He read Lord of the Rings back when it was just for nerds. It was our traditional bedtime story. He can tell you how many Istari (wizards, for you normal folk) there were in Middle Earth. He can name them. And does so often to demonstrate his superior knowledge of Tolkien's literary works. He probably secretly believes he is Radagast.
He owns more than ten cats. Enough said.
My father wishes for his remains to be left out in the open for the scavengers. I hope he outlives me so I don't have to worry about arranging this.
As much as I find these things embarrassing, there are a few perks to having a weird father. It teaches you a lot.
You will be more accepting of non-standard roles. I realized pretty early on that my father was more suited to being the stay home parent than my mother, and that that was okay. Better, in fact, because he could spend that time making sure his kids were as weird as he was.
You will also learn that your father will be there for you, no matter what.
You learn appearance isn't really important, character is. The small exception is if a person wears wolf shirts, as this speaks volumes for their character."
Marion Boyd
Want to share a story about fatherhood? Email [email protected].