Father Figures: What We Pass On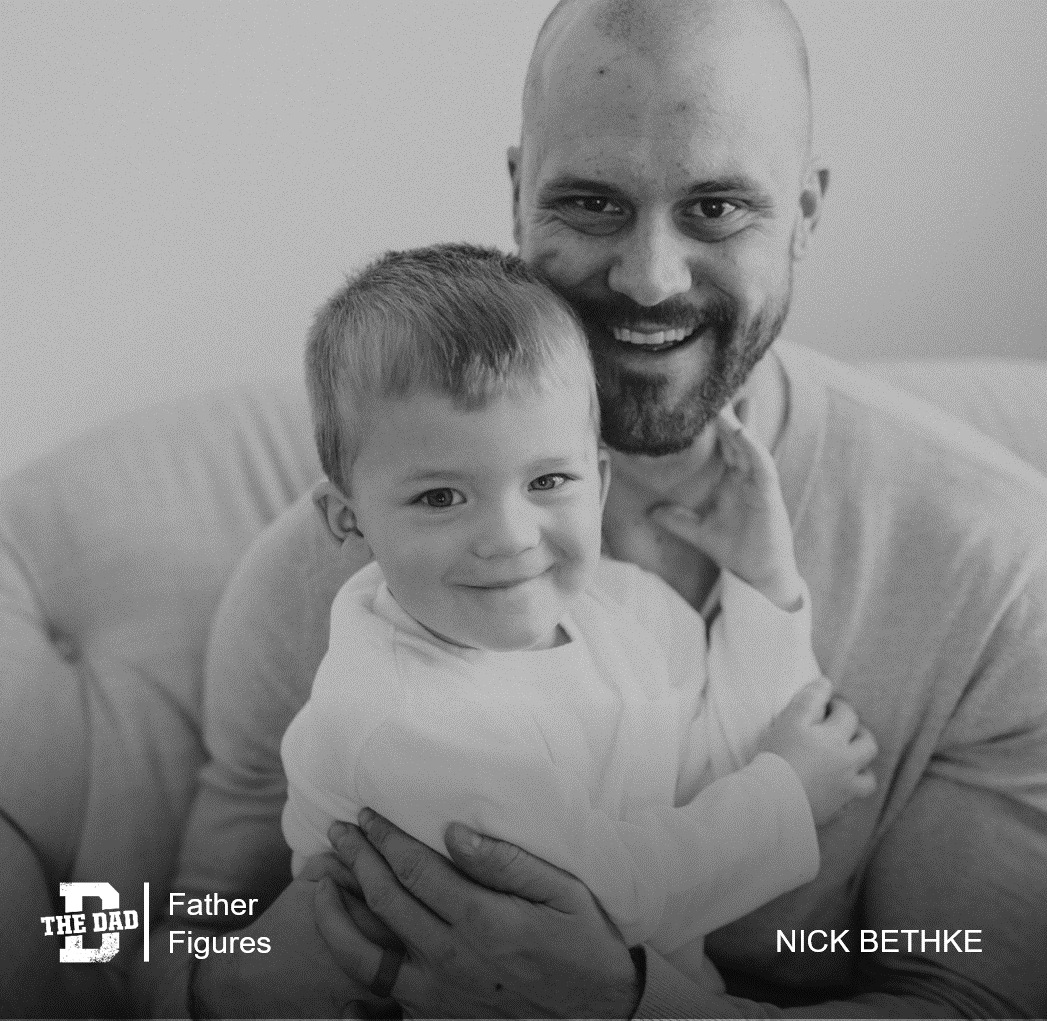 "What we pass on to our children as fathers can be the greatest gift we give them.
It was the first thing I thought about roughly 4 years ago when we became pregnant with our first, my son Oliver. It was also my first fear of fatherhood. For a lot of us, we are excited at the challenge of passing on a strong work ethic, pride in a hard day of work, respect for women and the people around us.
And for a lot more dads than talk about it, we fear the passing on of the shadows that follow us; that was my depression, anxiety and obsessive nature.
My fear was the lack of control – and the knowledge I was responsible. Oliver was going to spin that mental health genetic roulette wheel and I felt a great deal of responsibility for handing him a stacked deck. I hated myself for this; I felt I was potentially generating pain in my son's life just by being his father. I thought of him going through my struggles; suicidal thoughts, anxious episodes and what all those things did to the ones around me. My shadows grew.
To gain the control my anxiety begged for, I became obsessed with cracking the code of my own mental illness. If I could curb and "fix" my own mind, I could help my son find a light to show him the road to managing these things if needed. I began a journey to self understanding – a trial and error fight with demons who have been with me my whole life.
I'm still on that journey. Both myself and my son are making progress. A few months ago my son was diagnosed with ASD and anxiety. He has the traits I was terrified to pass on to him. But my son is perfect (as all dads know of their kids). I see nothing in him that needs to be "fixed."
What my son does need is my love, attention and best effort to pass on my knowledge every day. This has helped me realize mental health in myself is not something I should "fix." What my own mental health needs is love, my attention and my willingness to grow.
Oliver has taught me so much in this journey of being a dad and in life. His love pushes back my shadows, and I keep on loving him to help him with his. He's shown me he is perfect as he starts this adventure of his life, reminding me I'm just fine the way I am and need no "fixing" either. My feelings of responsibility for his challenges he will face are still there. But his hugs and smiles make me feel a sense of excitement for walking through this with him, without shame or remorse like I felt before his diagnosis.
He's shown me I pass on what I want to him and 8-month-old sister, Blake. And I am choosing to pass on love, understanding and empathy, and the want to always learn and grow. I'm proud to be his dad exactly where I am in my journey with my mental health, and I'm proud of him as he starts his."
– Nick Bethke
Want to share a story about fatherhood? Email [email protected]