Father-Son Duo Brew Nation's Only Federally Approved CBD-Infused Beer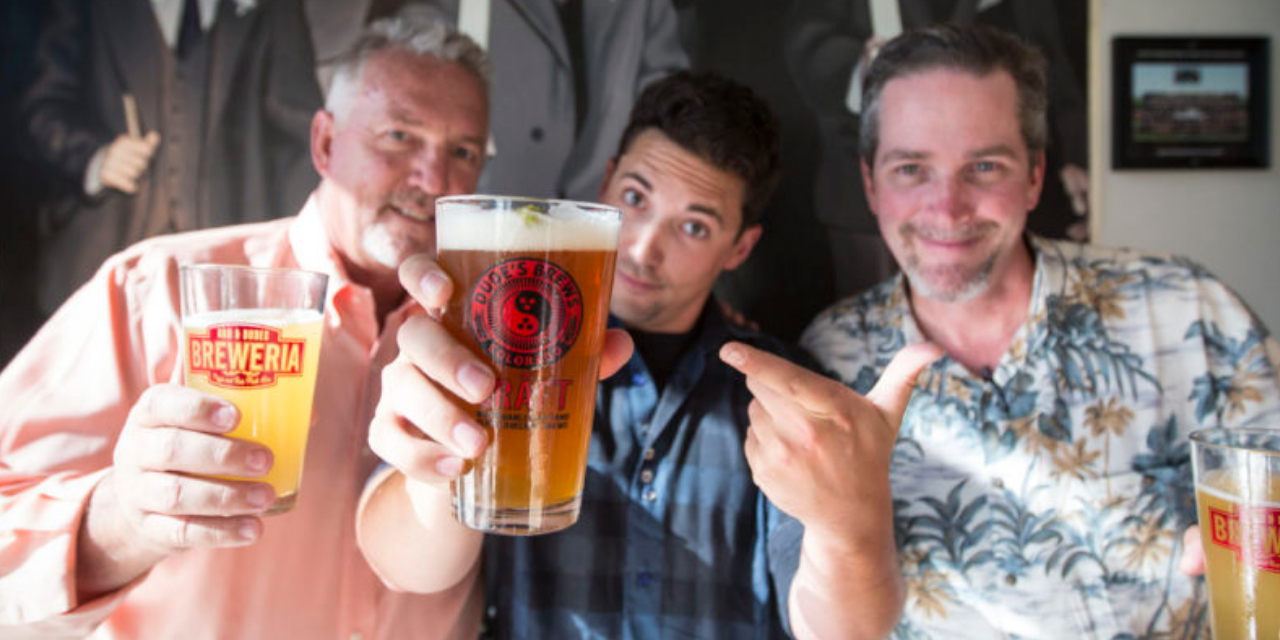 Many fathers dream of sharing similar interests as their children, and some even hope to share the family business. One dad is doing exactly that with his son, and the two of them are becoming pioneers in the process. To make things even more interesting, the family business is a little unorthodox. It's a brewery that brews cannabis-infused beer.
Don't worry if you've never heard of such a thing, because Dad & Dude's Breweria in Aurora, Colorado is the only one of its kind. Dad and Dude's, which Mason Hembree founded with his father in 2010, is the nation's only brewery that has federal approval to use the non-psychoactive cannabidiol CBD in its batches.
While CBD doesn't throw any type of buzz – a handful of small studies have shown it may fight cancer and diabetes, may relieve pain and may even ease the symptoms of anxiety and depression. Read the the feedback to any type of CBD related story and you'll see that users swear by its effectiveness. But the list of claims for CBD is growing so rapidly that many remain skeptical. The science and medical has called for more thorough research on it.
"Other people have found interesting research for cannabinoids and their findings on: Alcohol-induced hepatic encephalitis of the liver, neuropathy, inflammation, seizures, addiction, withdraw symptoms, general awareness of intoxication, and much more." reads one of the Dad & Dude's website properties.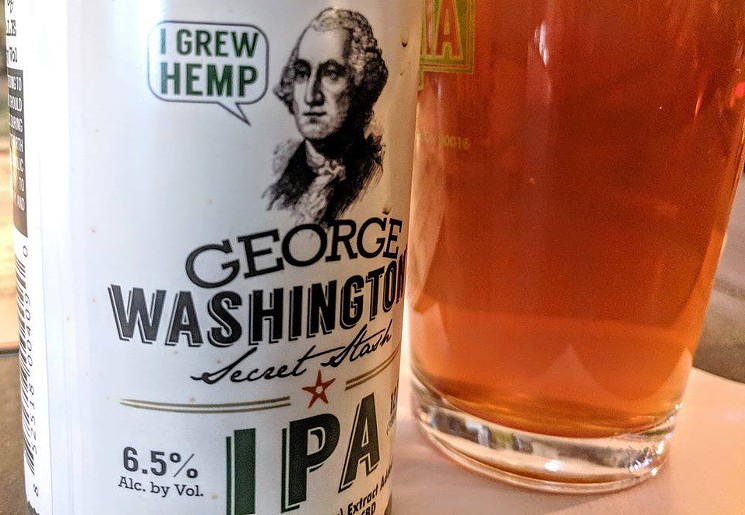 The brewery began in 2010, but it wasn't until 2016 that they started adding CBD to the mix, getting approval from the federal Alcohol, Tobacco and Tax Bureau for a CBD (a part of the marijuana plant that doesn't get you high) infused beer in September 2016. George Washington's Secret Stash was an immediate hit, drawing big lines at the Great American Beer Festival, spurring the Hembrees to make plans to distribute the beer in other states.
Until the government reclassified CBD and tried to confiscate the Hembrees' formula. They hired a lawyer to fight it, but in the meantime took an 18-month hiatus from producing the beer. Then they quietly put their CBD beer back into production on July 4th.
"We are announcing this now because we believe the dam is breaking for antiquated cannabis laws," Mason Hembree told Westword. "The 2018 US Farm Bill…contains hemp provisions that would make it easier for any beverage producer to make this product. As the excitement for the future of cannabis continues to be realized, we want to make sure we maintain our status as the pioneers of this concept."
Should that bill pass soon, they father-son duo will be all set to continue brewing their CBD IPA, which they infuse with a patent-pending process called "Method for Brewing a Malt Beverage Infused with Cannabinoids," which they hope to finalize before the end of 2018.
That should make for one fun New Year's celebration especially given the IPA boasts a psychoactive 6.5% alcohol content.