Father-Son Duo Salvages Ruined Grapes From Vineyard For Wildfire Relief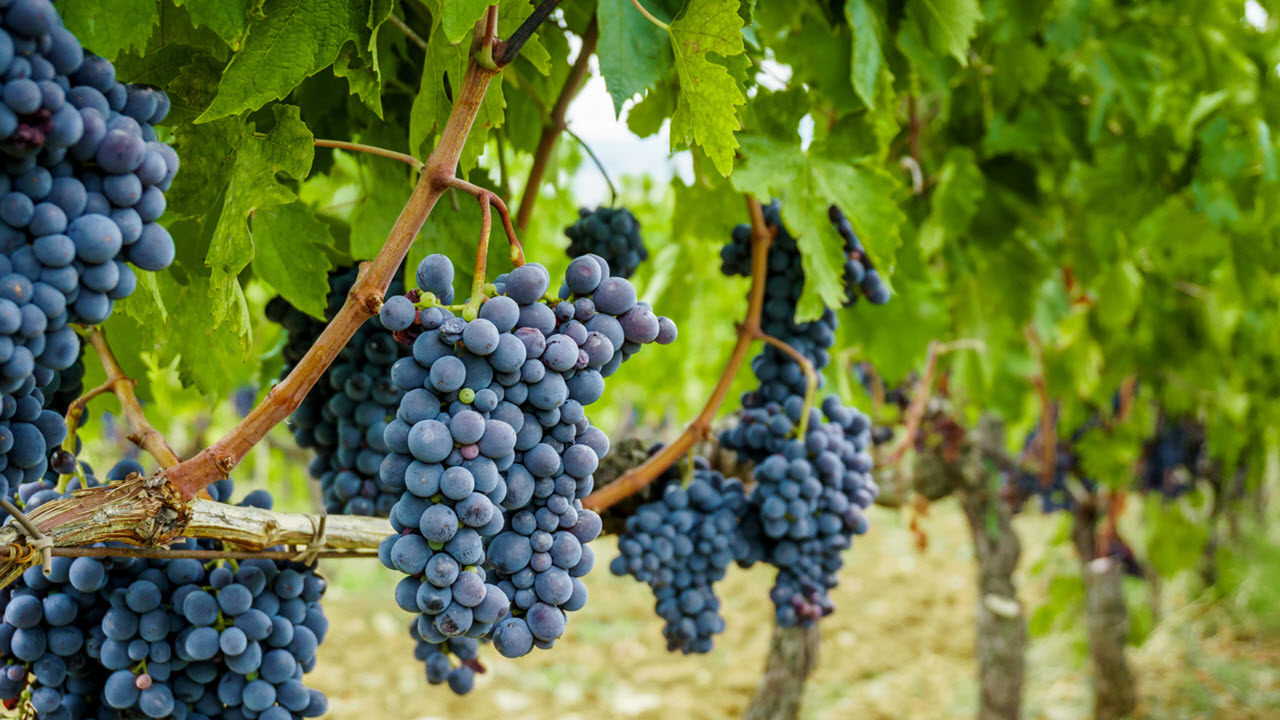 When life gives you lemons, make lemonade. When wildfires damage your grapes, turn them into raisins. And use the profits for good.
Ok, ok, it doesn't have quite the same ring to it. But for one family, in the aftermath of the vicious wildfires that spread across California in 2017, it's exactly what they did.
Chris Cates owns Segassia Winery in Napa, California, and last summer's fires destroyed a fair amount of the family's vines. Chris's son Andrew, who lives on and manages the property, lost his house to the blaze. But rather than dwell on their losses, the Cates decided to be proactive.
"We said, 'What can we do in this situation?' We could lick our wounds, or we could get active and try to do something good," Chris Cates told NPR.
"My wife can't even watch the news — it singes us to the core," Cates said after the most destructive wildfire in California history claimed nearly 37,000 acres, over 5,000 structures, and 22 lives last October.
But they're doing what they can to turn grapes into grape juice. Literally.
Despite a lot of property damage, only about 40 percent of their grapes were burned and disqualified from being used for wine because of the smoke taint they incurred. But they were salvageable for other things. Like the RayZyns they'd been making thanks to their patented process of turning grapes into raisins. The smoke-tainted grapes worked perfectly for the product, retaining their antioxidants and flavor with no trace of any smoke damage.
"Even though the smoke taint was there, we knew [RayZyns] would be a perfect product to utilize instead of throwing all these grapes away, which was what most people were going to do," says Andrew Cates.
Other vineyards soon joined them in collecting their grapes for use as RayZyns, and Steve Klein of Buena Tierra Vineyard Management helped provide equipment for the massive undertaking, which harvested about 100 tons of fruit last November. At the start of 2018, the began selling Rescue RayZyns, sending one dollar from every online purchase to the Napa Valley Community Disaster Relief Fund and the Food Recovery Network, which fights food waste.
"If you think about things in the midst of hardship, you can do a lot of good," Chris Cates said, "but you have to think about them in a different way."