(Imagine I'm sitting backwards on a chair for this first part.) Listen up, dads. We all get sad sometimes. We all get frustrated, angry, and downright sad. Tough day at work. Grueling weekend with the kids. Life feels bleak sometimes and that's okay. Now, bearing that fact in mind, I want to tell you all a story that cheers me up when I'm not in best form. Whenever I think of it I smile, and other people I have told it to have said the same.
Next time you're feeling less than your best, maybe this story will do you a big cheer up.
First off, here's the context. A friend of mine told me this story seven years ago. The protagonist was her sister's friend, but for the purposes of coherent storytelling let's call her "my friend." Actually, let's name her. Why the hell not? Let's call her… what's a good name? Charly. That'll do.
My friend, Charly, was on a train. She was sitting at one of those seats that have a shared table between them, and she had a relatively long journey ahead of her. She got out her book and placed it on the table. She got a KitKat (other confectionary products available) out of her pocket and placed that next to the book. She settled into her chair, and looked out of the window. Here is a recreation of the scene. This isn't Charly, but because I am showing you the gif you now understand what looking out of the window might look like.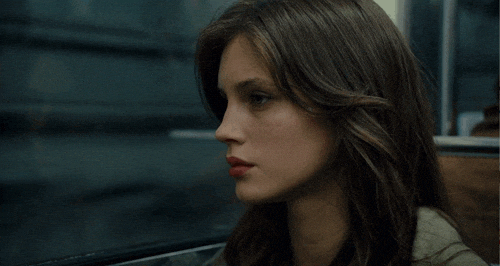 (Source: GIPHY)
At the next station, a man got on the train and sat opposite her. I've never considered that this man might also have a name so I'm a little thrown here, but fuck it let's give him a name too. This man, Leighton (good name choice, Tom, I can hear you saying) did what Charly did and put his belongings on the table too. A newspaper, a muffin.
Now, Charly is reading her book, carrying on as you would expect, keeping herself to herself. At some point in the journey she notices something from the corner of her eye. Leighton was eating her KitKat. The bastard literally picked her KitKat up from the table, opened it, and took one of the fingers. And he ate it.
Charly was raging. If this was a cartoon, steam would be pouring out of her ears. She was furious.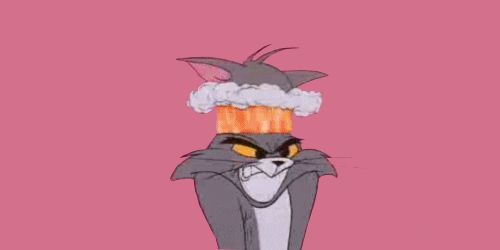 (Source: GIPHY)
But did she say anything? Absolutely not. That would be confrontational, and nobody likes that. She did want to take her revenge though. So, without hesitation, she grabbed the other half of the KitKat and stuffed it in her mouth. She ate it with fury in her eyes, staring at Leighton. He seemed slightly taken aback by her, presumably because she was eating like a complete psychopath.
She went back to silently staring out of the window in a fit of rage. The train journey was fairly lengthy so she had plenty of time to let her fury develop fully as she rode along the tracks. Eventually, she reached her station.
Charly stood up, and gathered her belongings. But she was still furious. She wanted to teach Leighton a lesson about respecting other people's space, respecting their property, respecting boundaries. And then she noticed his muffin, still sat on the table. Without a second thought, Charly did the only thing any self-respecting person could do in that situation: she punched that muffin.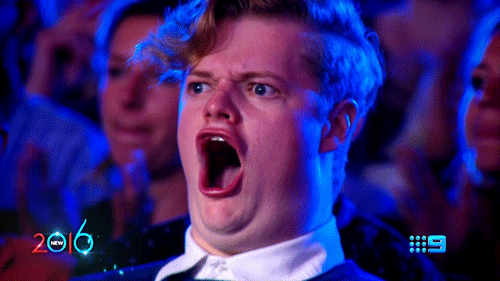 (Source: GIPHY)
That's right. She gathered all her strength, and she punched that muffin right into the table, smashing it to bits. Leighton looked horrified. "Take that, you knobhead," she thought to herself, as she picked the crumbs from between her fingers. Then, she turned, hopped off the train, and watched it pull away. She had won. She had taught him a lesson, and she could continue her day basking in the glow of victory.
As Charly went to leave the station, she went to grab her ticket from her coat pocket. But wait? There was something else in there… Her KitKat.
That's right, lads. My friend Charly stole some poor bastard's KitKat.
So the next time life isn't going your way and you think things couldn't get any worse, just remember, at least you didn't steal a grown man's candy and then look into his eyes and punch his muffin in a fit of rage.
As you were.