Actresses and Stuntwomen Make Badass Fight Challenge Video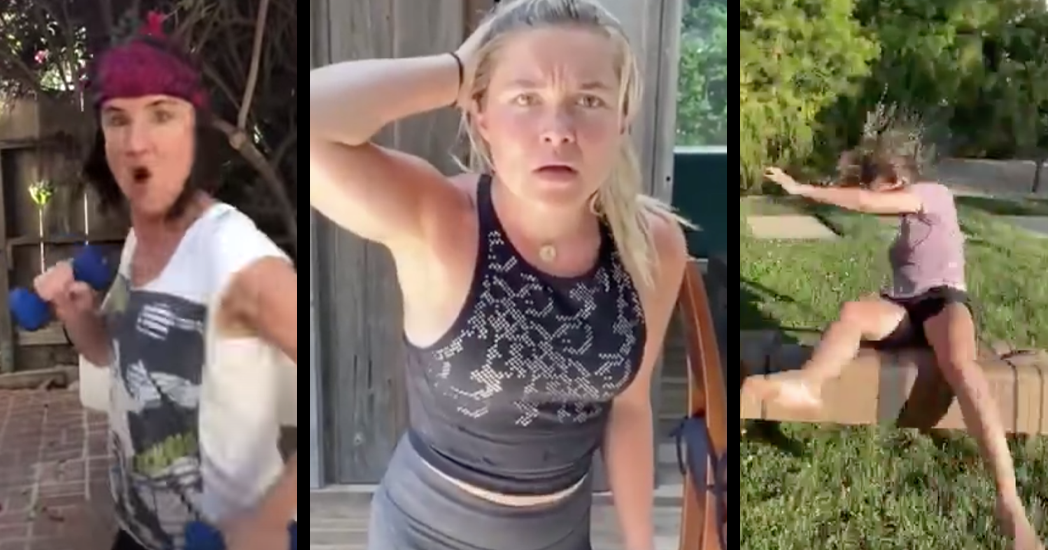 Celebrities are bored out of their minds too. And when you strip away their star status, exorbitant wealth, and garish living quarters, all that's left is some nobody in sweatpants begging their front-facing camera for social media clout. No one is above 2020's tedium.
Last month, a club of restless stuntmen broke both ground and table when they released this awesome video where they engage in socially-distanced combat. It's truly something of beauty.
Pretty sweet, huh?
Well, now it's the gals' turn. Stuntwoman Zoë Bell, who doubled for Uma Thurman in the Kill Bills, shared a similar video in which she and 37 other women punch, kick, headbutt, and even hurl puzzles at the subsequent actress. In this version, however, you might recognize a face or two.
Why yes, that is Academy Award winner Halle Berry taking a shovelful of manure to the face and falling backward into a pool.
The cast, in order of appearance:
Zoë Bell
Lucy Lawless
Tara Macken
Drew Barrymore
Juliette Lewis
Tamiko Brownlee ⠀
Rosario Dawson
Amy Johnston ⠀
Cameron Diaz
Kimberly Shannon Murphy ⠀
Daniela Ruah
Michaela McAllister ⠀
Kaitlin Olson
Lauren Mary Kim ⠀⠀
Florence Pugh ⠀⠀
Julia Butters
Angela Meryl
Sarah Irwin
Daryl Hannah
Sophia Di Martino
Tracie Thoms
Shauna Duggins
Zoe Saldana
Ming Qiu ⠀
Reneé Elise Goldsberry
Rosie Perez ⠀⠀
Lilly Aspell⠀⠀
Thandie Newton ⠀⠀
Melissa Stubbs ⠀
Jessie Graff ⠀
Monique Ganderton ⠀
Halle Berry ⠀
Heidi Moneymaker  ⠀⠀
Scarlett Johansson ⠀⠀
Dayna Grant
Margot Robbie ⠀
Renae Moneymaker⠀
KT Tunstall
And once again, Zoë Bell
We salute these badass ladies and look forward to more entries in this budding subgenre of action flick.