Finally: A Driving Range You Can Actually Drive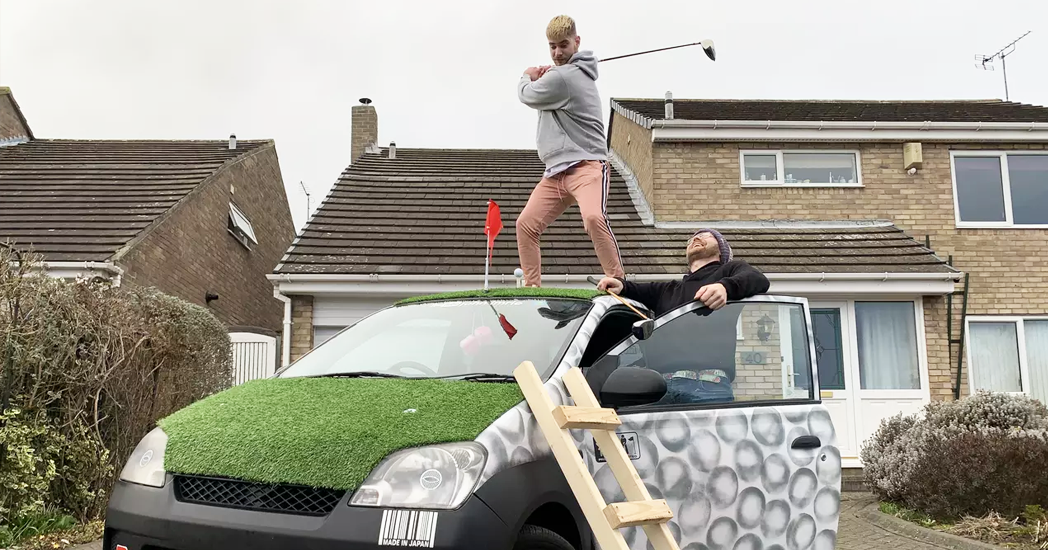 There's something deeply therapeutic about pulverizing a golf ball and watching it fade seamlessly into the middle distance. John Imrie and his buddy Kurt acknowledge this, which is why they set out to create the world's first mobile driving range.
The ingenious idea came about while the two men were road tripping across Europe. "We had turned the car into a boy racer," John explained. "We made it look utterly repulsive and took it around 12 countries in 11 days to film videos for our YouTube channel."
The two buddies decked out the roof of the automobile with synthetic turf, transforming a once boring set of wheels into the nomadic golfer's dream car.
"We have hit a few wild balls in the countryside," John added. "But we'd like to put this car to good use and may be contacting some golf courses, driving ranges and companies to see how we can use this car to encourage more people to pick up some golf clubs and have a bash!"
John and Kurt plan to take their ingenious, admittedly hideous creation to the North Coast 500, a 516-mile scenic route along the top of Scotland. Safe travels, gentlemen. Also double check the conversion rates in Europe, as they may yell a number other than "four." 
Peep the video below to see how they pulled off this impressive feat of ingenuity.