Firefighters Calm Scared 2-Yr-Old by Letting Her Paint Their Nails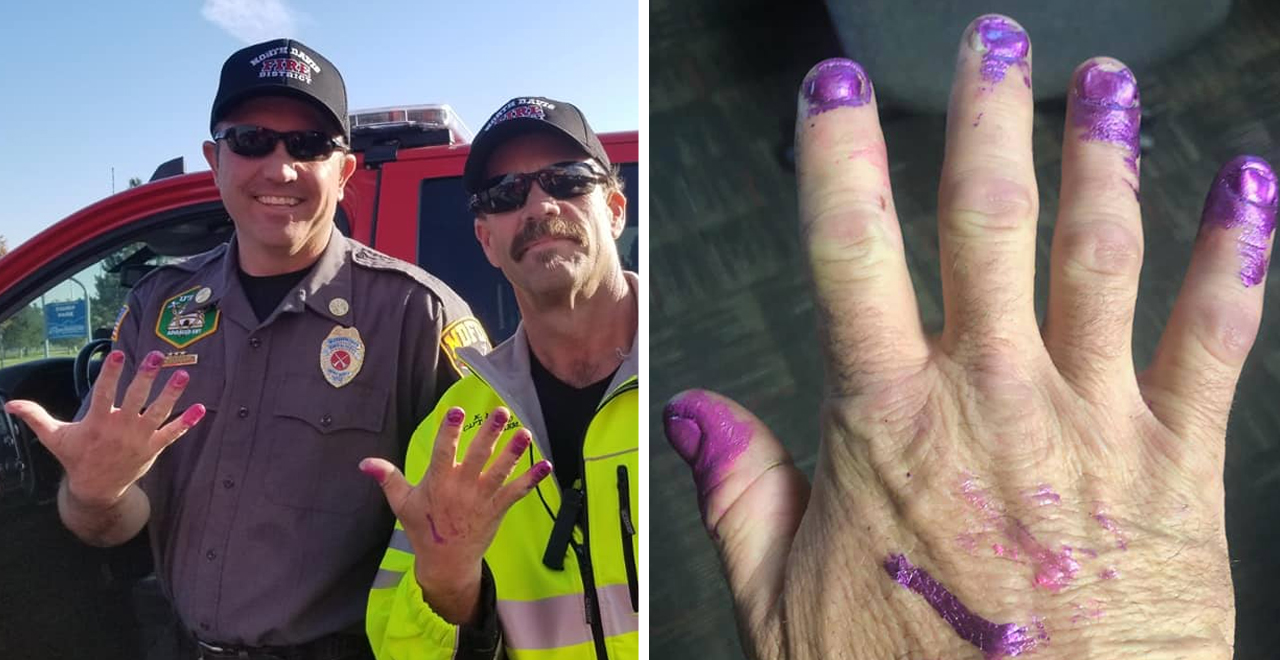 Firefighters often have to be ready for anything and are willing to do whatever it takes to help people. That's why two Utah firefighters responded to a traffic accident and ended up with quasi-manicures instead.
When the captain and Battalion Chief of the North Davis fire district responded to the call of a car accident, they noticed an unharmed toddler who was very upset, screaming loudly while paramedics were evaluating her pregnant mother. The firefighters saw the young girl was holding nail polish, and they quickly distracted her from the accident by talking to her about her polish. And to help keep her calm, they asked if she would be willing to paint their nails.
In a Facebook post, the department said the girl calmly painted both of their nails and forgot about the accident. Her mom commented on the post thanking the firefighters and saying her daughter had never been able to paint someone's nails before (honestly, that kinda shows, but to be fair, the girl is only two-years-old).
"It's nice that we can have a story that shows people still care about each other, in a world where a lot of people feel like they don't anymore," the girl's mom told People.