Firefighters Save Dad-to-Be's Ultrasound Photos Before Wildfire Takes Home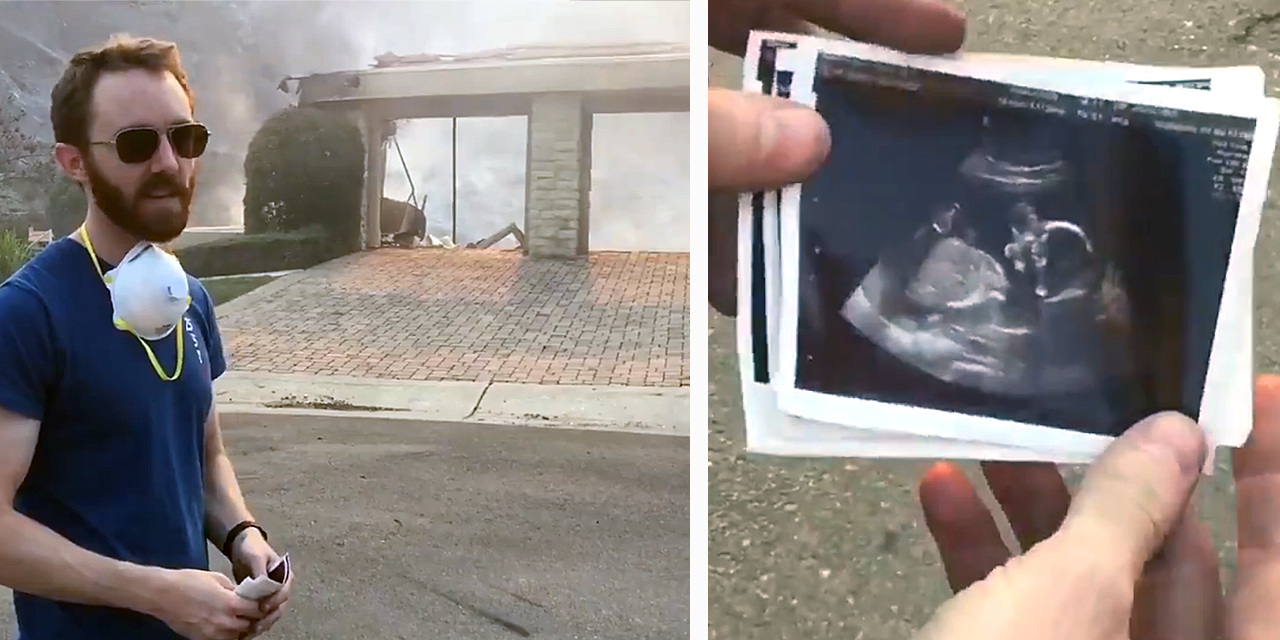 One of the primary rules of surviving a fire is getting out of the house as quickly as possible, without stopping to rescue any prized possessions or sentimental objects. It's not an easy decision to make, and an unfathomable number of people are being forced to sacrifice their homes, treasured items, and countless memories as the wildfires in California ravage the landscape.
Sometimes, though, you get lucky, and one of the people sent to help recognizes something special and saves it for you.
That's what happened to Shane Clark, whose Bell Canyon home was destroyed over the weekend. As firefighters inside were battling the blaze, one of them noticed a particularly meaningful group of photos on Clark's fridge.
His unborn son's ultrasound images.
"These are the only copies we have," Clark told the Orange County Register. The firefighters were unable to save the home, but they retrieved a handful of Clark's things. "I'm very thankful."
Over the weekend, 370 structures, including 20 homes, were destroyed by the fire, displacing over 265,000 residents and scorching 91,500 acres of land. Clark's affluent neighborhood was among the most damaged, and in anticipation of the flames, Clark, his wife, five-months pregnant, and their two dogs evacuated on Friday afternoon. Their home was engulfed, but it was one of the last to go, which gave firefighters a little extra time to retrieve some items. Like his surfboard, tennis racquets, tool chest, and bicycles.
And, of course, those priceless ultrasound images of his yet-to-be-born son.
"We can rebuild, but the things they were able to take out were more valuable than the structure itself."
With his home smoldering behind him, Shane Clark talks about the ultrasounds that LA City firefighters rescued off his refrigerator door. #WoolseyFire #ocregister #scng #lafire #LAFires pic.twitter.com/rTVXok7eCl

— Kevin Sullivan (@sullikevphoto) November 11, 2018