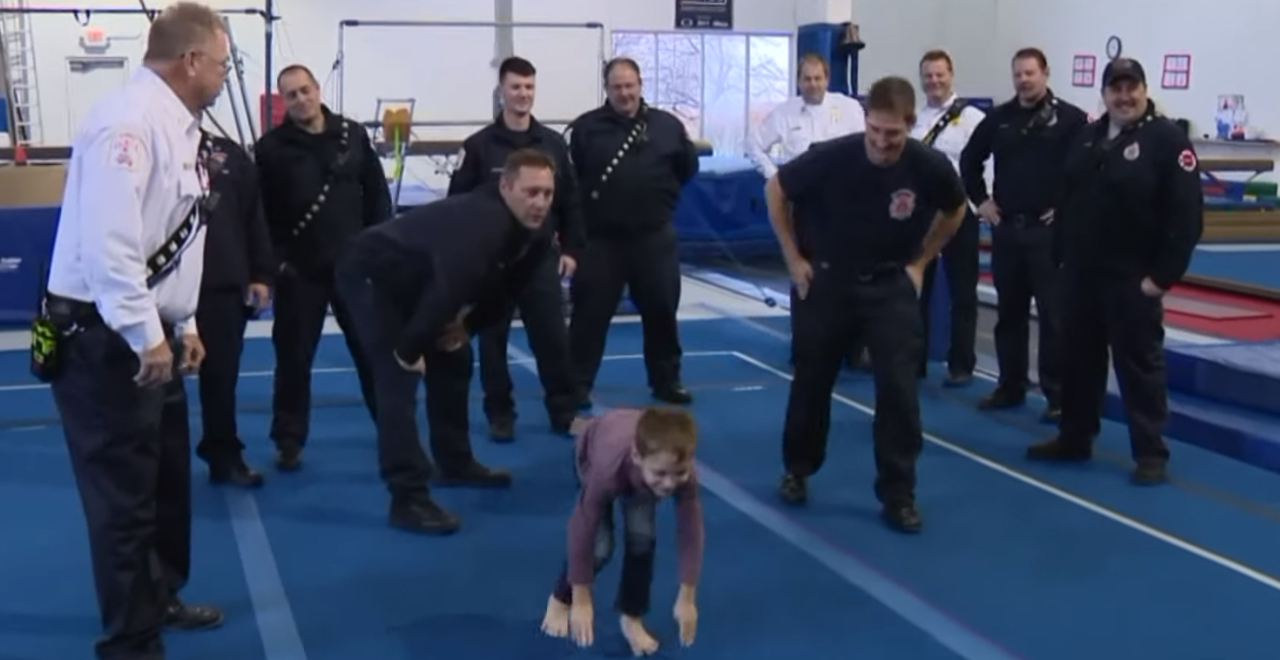 Credit: WGN News
All a young Illinois boy wanted for his 7th birthday was a big party with all of his friends. So his parents obliged, renting out an indoor play-place and sent invites to dozens of kids. The party was in trouble though, after only one guest actually came.
The boy was devastated, and watching the scene unfold broke the heart of the young woman working the check-in desk. She went to a group of parents finishing up another party, spoke to one who was a firefighter, and soon reinforcements were on the way.
"I called, I was a little emotional. I though they would think it was a crank call because it wasn't an emergency," the employee told WGNTV.
The firefighters showed up one by one until there were more than a dozen, and the kid was thrilled.
"I thought he was going to jump out of his shorts, honestly. He was overjoyed and the smile never left his face," Fire Cheif Jon Stratton said.
After the first responders got there, it was game on, as the firefighters took part in the fun and games, including a Nerf war. They even stayed for pizza and cake.
Firefighters serve their community in many different ways, and sometimes, that includes picking up a Nerf Gun to help make a young kid's day.