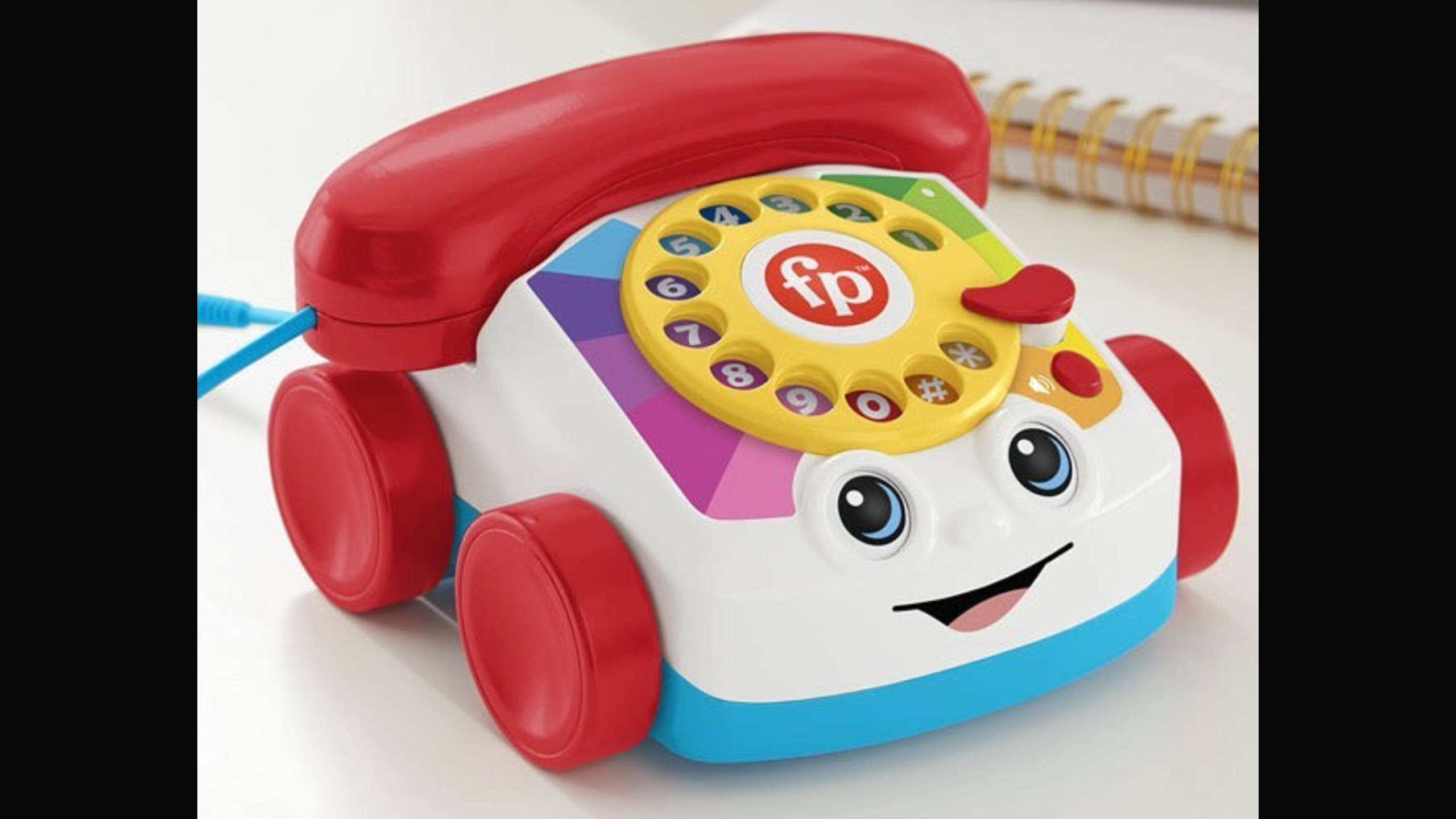 Credit: Fisher-Price
A new phone is being released that is bulky, enormous, and looks like a child's toy. And that's because it is (or was) all of the things, as Fisher-Price is bringing back an iconic toy. The company announced this month the return of their Chatter Telephone, only this time, it's for a different audience.
The company is celebrating the toy's 60th anniversary by relaunching it aimed at adults. Mostly because kids have no idea what a rotary telephone is. They barely even know what a telephone is PERIOD. They see their parents holding tiny computers, texting people, and ignoring calls from grandma. But, IN OUR DAY, they had these things called telephones, and you'd have to turn them off to use the internet….
The phone will look just like you remembered it with the rainbow dial and ringtones and the moving eyes. But, in a savvy update, the company made it possible to pair with any phone using Bluetooth. That's right, you can use that phone now for any call you actually decide to take.
View this post on Instagram
"Your first mobile phone is now a real phone," Fisher-Price said in the description. "Once connected, your Chatter Telephone will be fully activated — routing outgoing calls via rotary dial and incoming calls via handheld pickup."
"No swiping, or scrolling required. Bonus: reduction in screentime very likely."
Only for nostalgia would the public get excited about a phone that does less and forces you actually remember a phone number, but it's also a fun chance to show kids what it used to be like to get connected to another human.
The Chatter Telephone is on sale now.