Football Coach Without Arms or Legs Succeeds and Inspires [WATCH]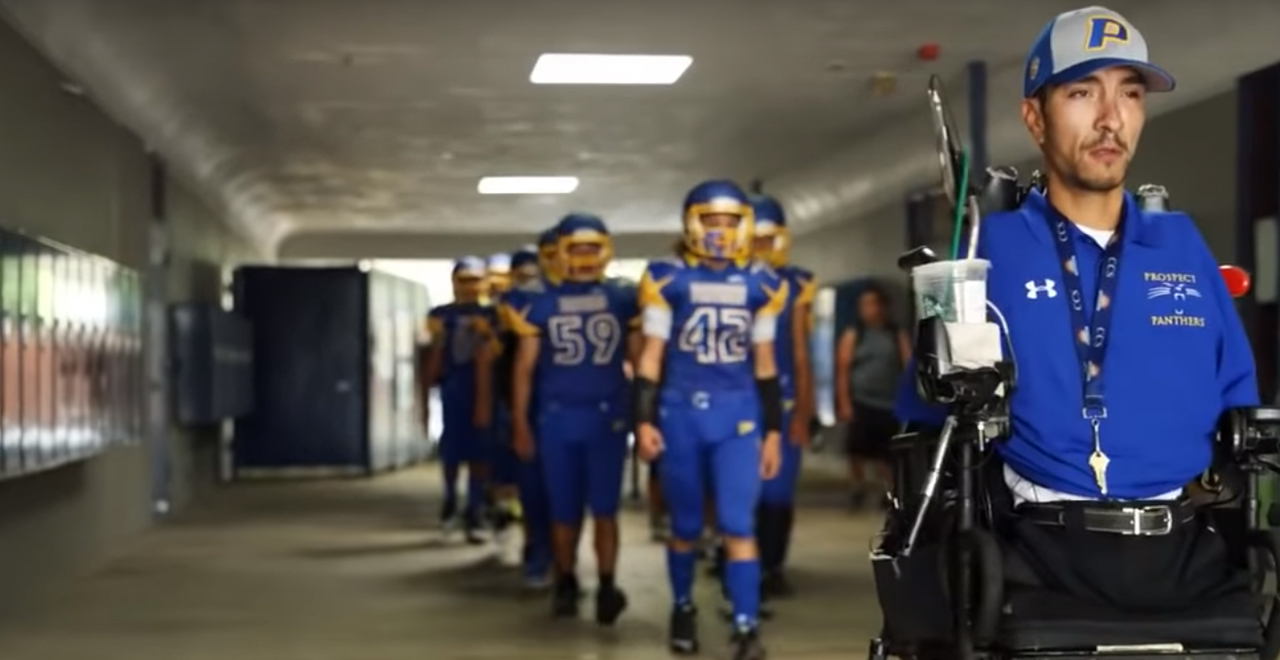 Every once in a while, a story comes along that is so inspiring, it makes you feel like a lazy, unaccomplished piece of garbage. This story about a man with no arms and no legs is one such story.
I have all of my limbs and I have neither the positive attitude, leadership skills, or general success of Robert Mendez Jr. Because of a rare disease known as tetra-amelia, which fewer than 100 children a year are afflicted with, Mendez was born with no limbs. Because of the many gifts he does have, Mendez is now thriving as the coach of California's Prospect High School football team.
ESPN recently ran a story on Mendez, who grew up with a tremendous enthusiasm for sports, matched only by his general enthusiasm for life, and for proving the doubters wrong.
"He sees people staring as an opportunity, says his father, Robert Mendez Sr.
At Gilroy High School, head coach Skip Bloom recognized his aptitude for the sport and made him team manager.
"He learned the game playing Madden Football," Coach Bloom explained, "Next thing you know he was there running the drills for us. His ability to study the game and his ability to translate that for the kids is unmatched by any of the coaches I know."
Mendez tried for 13 years to land a head coaching gig, but his condition always held him back. Until he made his way to Prospect High School, where he got the job as head coach of the junior varsity team. It didn't take long for the initially skeptical members of the football team to feel the same way. "He may not look like a coach, but he definitely acts like one," one of his players remarked.
Mendez's passion for and knowledge of the game, combined with his compassion and respect for his players, inspire everyone in the locker room. Not only did the team go undefeated before losing in the divisional playoffs, but the administration has also seen Mendez make a positive impact on the players' attitudes. For his team's part, they are clearly devoted to their coach.
"Our opponents would always doubt him because they see a man in a wheelchair. To us we see a coach who's perfect," said Prospect High's quarterback. "Pushing him off the field after games makes me feel proud to have him as my coach," said another player.
Watch ESPN's segment: