The Forced Awakenings: Dad Wakes up Toddler Dressed as Darth [WATCH]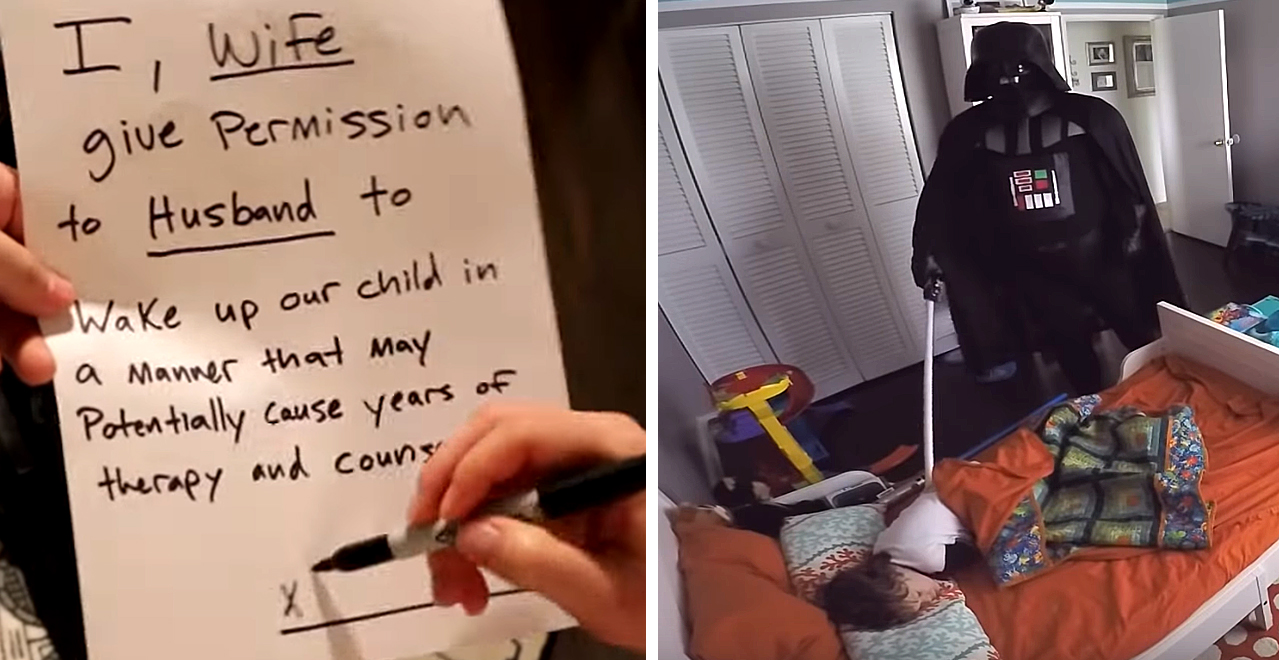 Happy Star Wars Day!
There are a lot of things I want to pass along to my kids. Empathy and compassion, a strong work ethic, respect for people of all kinds, a love of the Beatles, etc. But maybe the most important thing is an appreciation for Star Wars.
I showed my oldest son the original trilogy as soon as I thought he had the attention span for it, and he took to it like a duck to water. The return of the franchise only helped accelerate things, as we were able to take in the movies together at the theater. He's well on his way to being a lifelong Star Wars fan, like his pops.
But this father-son duo has us beat. Not only has Rob Lopez trained his son in the ways of the force, the little dude knows exactly what to do when confronted by an evil Sith.
Lopez, who runs the YouTube channel The Rebel Rave, decided to see how his two-year-old son Sebastian would react if Darth Vader himself entered his bedroom. One morning, Lopez donned the Sith lord's iconic costume – complete with helmet, cape, and a long checklist of black clothing – and woke his son up, making sure to film the entire event. After receiving his wife's permission to potentially traumatize their toddler.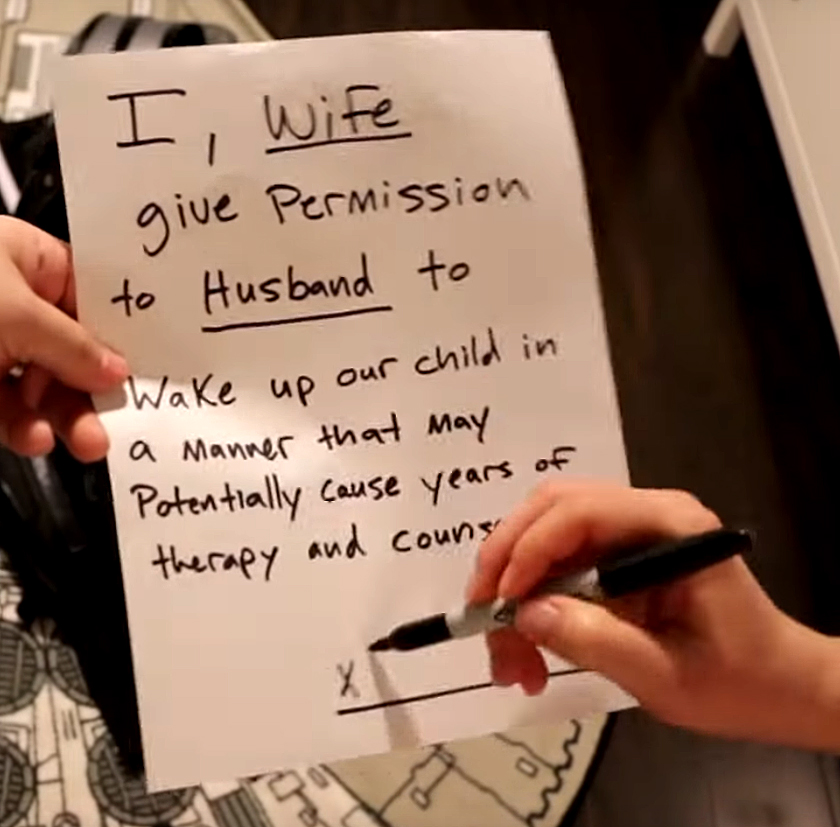 I have a bad feeling about this…
But the young padawan was not traumatized at all!
The little dude showcases his ice-cold nerves, keeping his cool when he wakes to see Vader looming over him and immediately reaching for his bedside lightsaber to do battle with the dark side. The battle is rather short-lived, however, as the boy quickly decides he'd rather Darth read him a story, leading to the hilarious image of Darth Vader in a rocking chair.
Check out the video below. And May the Fourth be with you!