Ford Restores Mustang for Dad Who Sold It to Pay for Wife's Cancer Treatment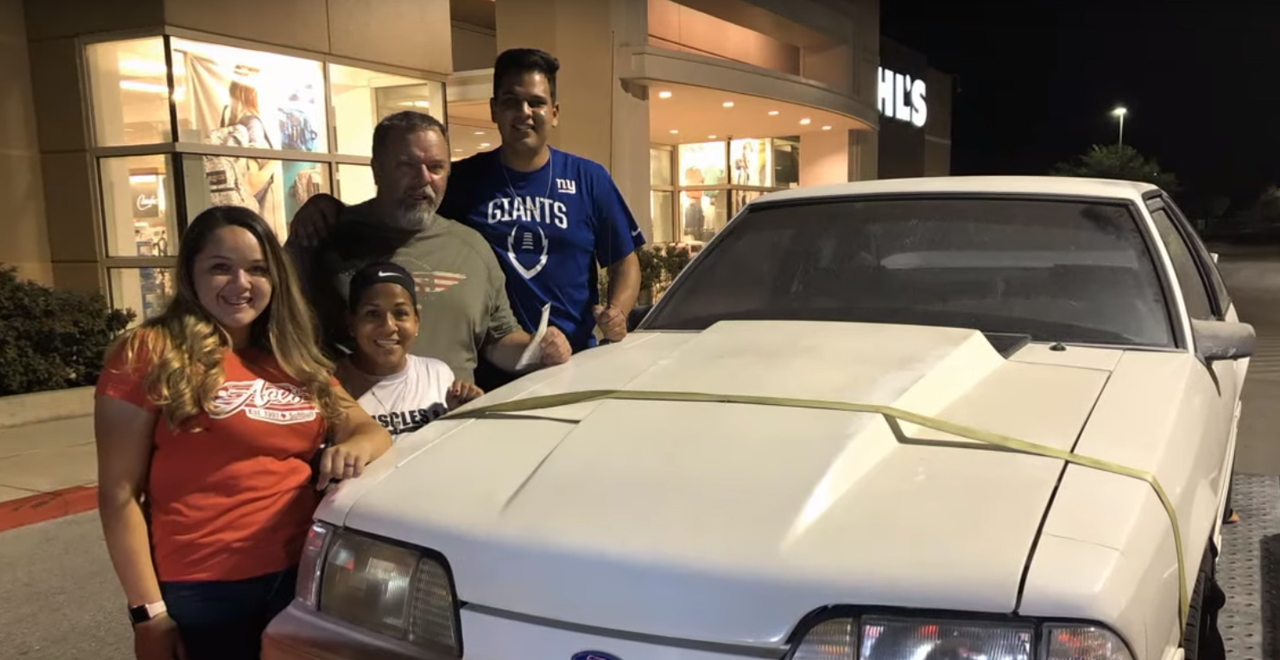 In 2004, a Texas man named Wesley Ryan decided to sell his beloved 1993 Ford Mustang GT to help pay for his wife's medical bills. His wife beat ovarian cancer, and the two went on to continue raising two pretty awesome kids (you'll see why). Their kids never forgot their dad's sacrifice, and over the years began trying to track down the car and started saving money to buy it back. They finally found it on Craigslist, matching the VIN number, and surprised their dad with the car (see, told you, awesome).
And then Ford helped kick things up a notch. An executive heard about the story after it went viral and wanted to do something for the man. The car, while back in the hands of its rightful owner, was in pretty rough shape. So the executive decided to surprise him by having the car fully restored, throwing in a new engine, transmission, brakes, and bodywork.
The entire family was invited to Ford's world headquarters when Henry Ford III unveiled the restored car.
"We heard about your story and we heard about what a passionate and tight-knit family you guys are and we kind of feel the same way around here at Ford," Ford III, told the man. "I know you made a pretty big sacrifice to take care of your family. … So, this is your car. … We're so happy to be a part of it and to be able to return it to you with, I think, some improvements that you'll like."
Wesley Ryan sold his white 1993 Mustang GT 17 years ago to pay for his wife's cancer treatment. On Thursday, with wife, Laura in the passenger seat, he started up the engine of that very car in front of Ford World Headquarters and started to cry. https://t.co/kEjjUNEAE8

— The Detroit News (@detroitnews) August 8, 2019