Former NFL Player Now on COVID-19 Frontlines as Neurosurgeon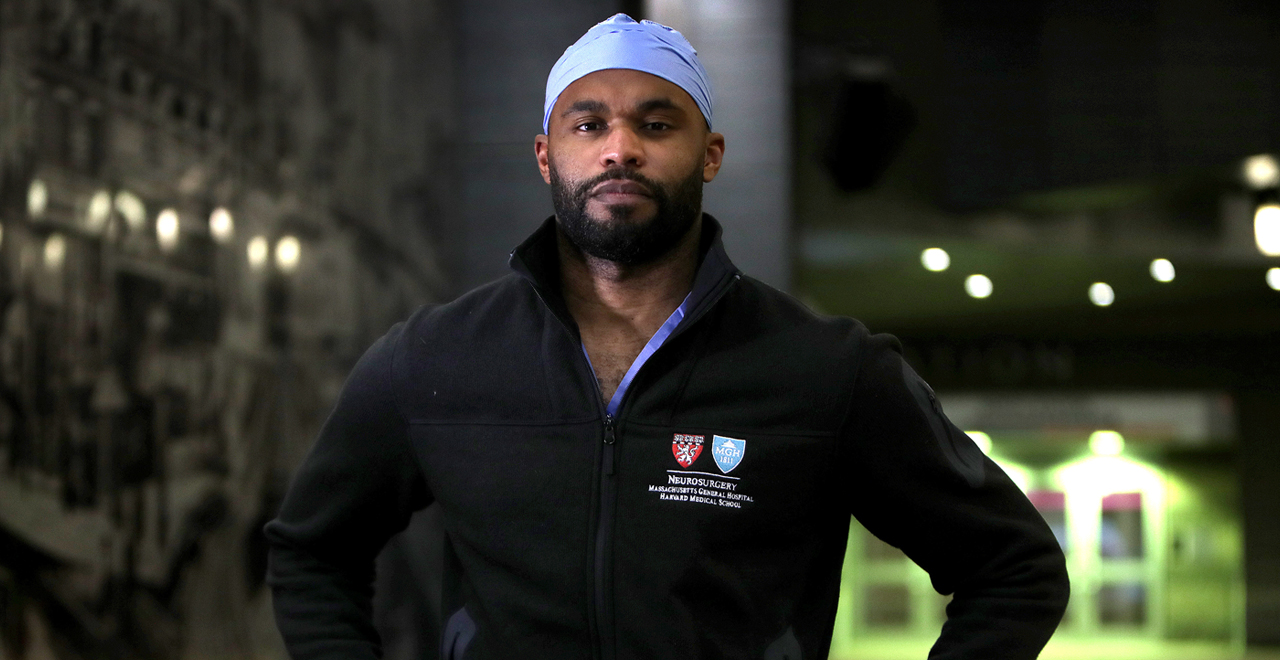 Six months ago, kids still used to call professional athletes heroes. Now, the H-word is reserved for healthcare workers on the front lines of the COVID-19 pandemic. And there is a tiny, very small sliver of that Venn diagram, and in it lies Myron Rolle. Rolle is a former NFL cornerback and he is now a neurosurgeon, drafted into caring for COVID-19 patients.
Rolle was a college football star at Florida State before becoming a Rhodes scholar. Which is not normally something that happens. And then he went back to football, playing for a few years with the Tennessee Titans. That is definitely not something that happens. And then after retiring from football, Rolle just decided to move on to his next job. NEUROSURGEON.
Rolle's neurosurgery floor at Massachusetts has been turned into a COVID-19 ward, handling the surge of patients suffering from the coronavirus.
Former NFL player Myron Rolle is now a doctor on the frontlines of fighting the Coronavirus pandemic.

Thank you Myron 🙌 pic.twitter.com/b8B8CZgEST

— NFL Memes (@NFL_Memes) April 7, 2020
Rolle told the Nashville Tennessean he volunteered to treat COVID-19 patients, even though it's not his specialty.
"Just like in football, if you're called to do something different that you weren't expecting, you adjust. You adapt," he said. "We have to meet the challenge, and I'm happy to be able to join the fight."
Former Titans DB Myron Rolle left the NFL to attend medical school back in 2013.

Now, Rolle is a neurosurgery resident who is seeing the impact COVID-19 is having on the healthcare industry. pic.twitter.com/hGj9B8mJva

— ESPN (@espn) March 28, 2020
It can be tough for a football player to move on to an entirely new career, let alone one that currently has a stage bigger than the one he had as a football star. Huge The Dad props to Rolle, and all of his colleagues in the healthcare field.
Here at The Dad, we hope you, your families, and communities stay safe and healthy during the COVID-19 pandemic. For the latest information, please utilize online resources from local public health departments, the Centers for Disease Control, and the World Health Organization to remain as informed as possible.