Former NFLer Wins Oscar for Short About Dads, Daughters, and Hair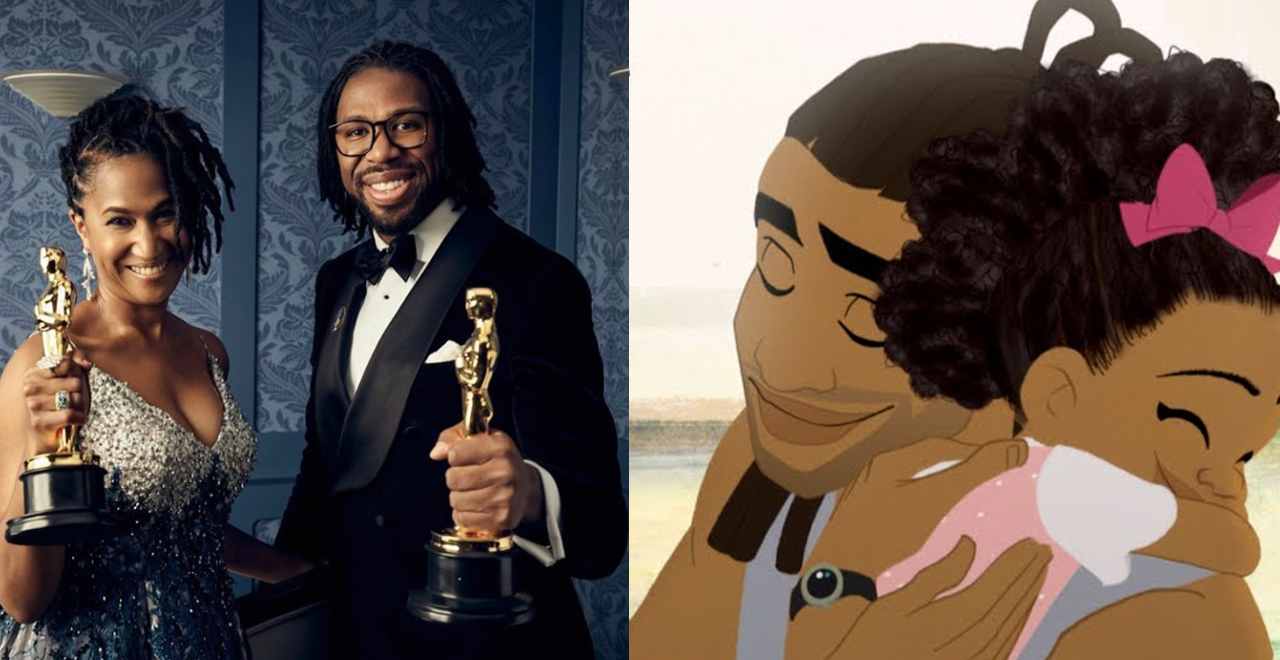 Former NFL receiver Matthew Cherry scored a huge honor for his second career when his animated short, "Hair Love", won an Oscar. Cherry, a journeyman receiver who went undrafted out of Akron and bounced around several NFL rosters before retiring a decade ago, started his project with a robust Kickstarter campaign. And it ended with him holding an Academy Award.
"Hair Love" is a touching short film about an African American dad trying to do his daughter's hair for the first time. A little over six minutes, the animated short has been viewed almost 20 million times. And it's very much worth a watch if you haven't seen it.
Cherry is not the first professional athlete to find success in film, as NBA legend Kobe Bryant won one in 2018 in the same category (for his short "Dear Basketball"). Cherry called this out during his acceptance speech and dedicated his win to the late basketball great.
Cherry was confident in the idea from the start, as he put out a call for help on Twitter several years back, in which he confidently declared the idea worthy of an Oscar. And history bore out his prediction, so huge props to him for that.
Nailed it https://t.co/roqq0ohAP4

— Matthew A. Cherry (@MatthewACherry) February 10, 2020
— Matthew A. Cherry (@MatthewACherry) February 10, 2020
The short has since been translated into other languages and even features a book component.
It's not just about reading, what you read is just as important. Good books foster thoughts, discussions, questions and give children the opportunities to see themselves in the pages! My girls loved this book. #HairLove @MatthewACherry pic.twitter.com/c1NGGvhex4

— G Aye (@AyePrincipal) February 13, 2020
Cherry said his motivation was to bring some positivity and representation into the animated short realm and to channel the joy that dads had in helping do their daughter's hair.
"Black fathers get one of the worst raps in terms of stereotypes—we're deadbeats, we're not around," he told the NYTimes. "The people I know are extremely involved in their kids' lives."
The NFL player turned filmmaker is just getting started, and he's always been confident in his vision.
I'm gonna be nominated for an Oscar one day. Already claiming it

— Matthew A. Cherry (@MatthewACherry) June 2, 2012