Former Patriots Running Back Won Father's Day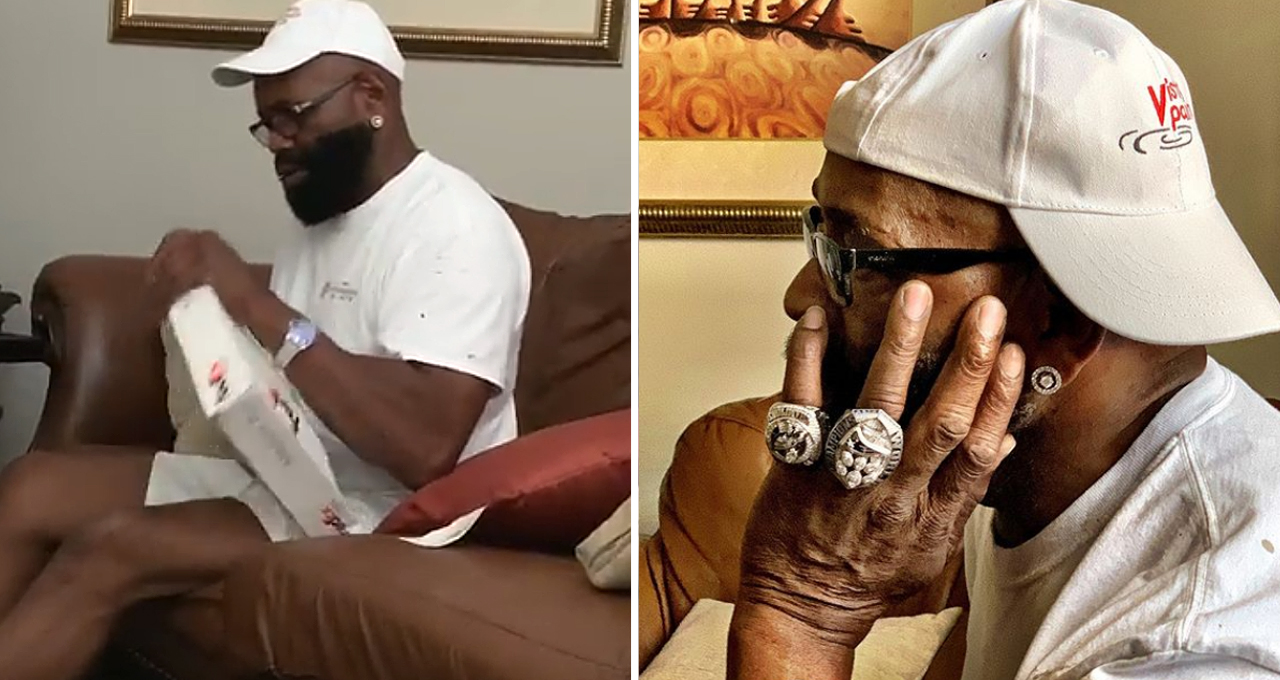 Former Patriots running back Kenjon Barner played in five games early in the season for New England before the journeyman back was released and signed by another squad. But it was enough for New England to send him a Super Bowl ring (his second, he won one with Philadelphia prior). What Barner decided to do with that ring was raise the bar on Father's Day gifts everywhere.
He surprised his dad on Father's Day WITH A SUPERBOWL RING! I felt really good about my getting my dad a nice card and taking him out for a nice breakfast for Father's Day, giving him just what he asked for. But there's no way that compares to GETTING A SUPER BOWL RING. Not only did Barner ruin Father's Day gift-giving for us, but he also put himself in a tough spot: what is he supposed to get his dad next year? What gift tops A SUPER BOWL RING???
I would love to know how his mom felt about this since she most likely did not get a SUPER BOWL RING for Mother's Day.
Barner posted a picture of his dad wearing the ring from the Patriots and Kenjon's ring from the Eagles, and included this tribute in the caption:
"I never had to look for you because You were at every game, every practice, every sport from NJB [National Junior Basketball], AAU, baseball, and football high school and college all the way up until I made to the league! I love you and thank you if I am half the father you are to me to my kids, they have the second greatest father of all time because I have the GREATEST! Love you Daddy."
Awesome way to honor Father's Day, even if it ruins it for the rest of us.