Full Episodes of G.I. Joe, He-Man, and She-Ra Now on YouTube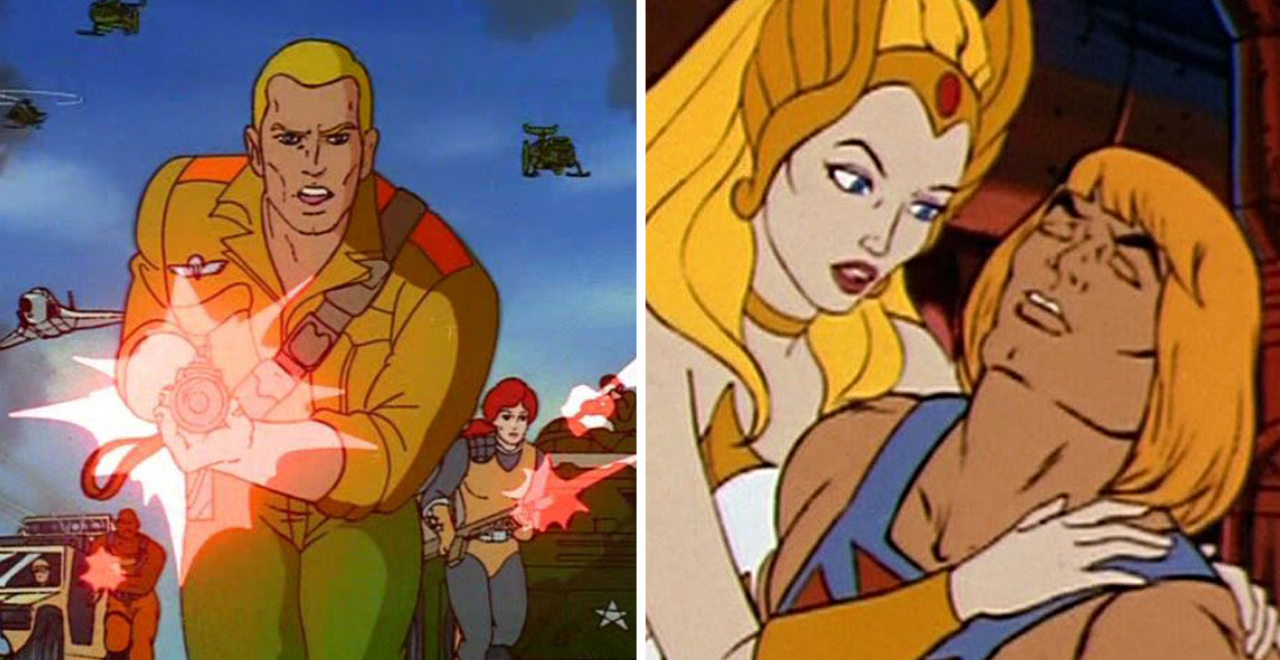 Have you gotten to the end of Netflix yet?
Most of us are a few weeks into the quarantine, and the only people we aren't social distancing from are our families and Joe Exotic. Or maybe you're taking advantage of HBO's recently released catalog and don't feel like listening to Tony talk to Dr. Melfi anymore. Maybe you even want pry your kids from Fortnite or Minecraft and watch something with them?
YouTube has you covered!
The official YouTube He-Man channel has collected entire episodes of the classic 80s cartoon for your viewing pleasure.
There's also a YouTube channel devoted to G.I. Joe, to which Hasbro has released 15 full episodes of the classic kid's cartoon.
Both season of He-Man and the Masters of the Universe, one of my favorite cartoons when I was a kid, are available, along with the entire first season of The New Adventures of He-Man, both seasons of She-Ra: Princess of Power, and the animated film He-Man and She-Ra: The Secret of The Sword.
The only thing I remember about She-Ra is that she can magically transform her sword into other objects, and there was a character that used to be hidden somewhere within every episode that you could try to find. I might not even be right about either of those things, but I did have a ton of He-Man action figures, including BattleChest He-Man, Man-e-Faces, and Trap-jaw. So I'm pretty much the leading authority.
As reported by CBR:
the G.I. Joe's channel features two miniseries and the initial story arc of the 1985 G.I. Joe cartoon, each made up of five episodes. The first miniseries, "The M.A.S.S Device" focuses on Cobra and the Joes' race to build their own MA.S.S. device, a machine that could teleport matter.
The second miniseries, "The Revenge of Cobra," featured the Joes stopping Cobra from using a weather machine to attack Washington, D.C. "The Pyramid of Darkness" featured Cobra activating a device known as the Pyramid of Darkness, which would sap the world of its electricity.
All that's missing is the Serpentor movie. And the multi-episode arc wherein Dusty is a double-agent. If I remember correctly, which I probably don't. It was 30+ years ago! I think the quarantine is the perfect time for all of us to refresh our memories.