WOWZERS! Inspector Gadget Theme in 8 Cello Parts Played by one Musician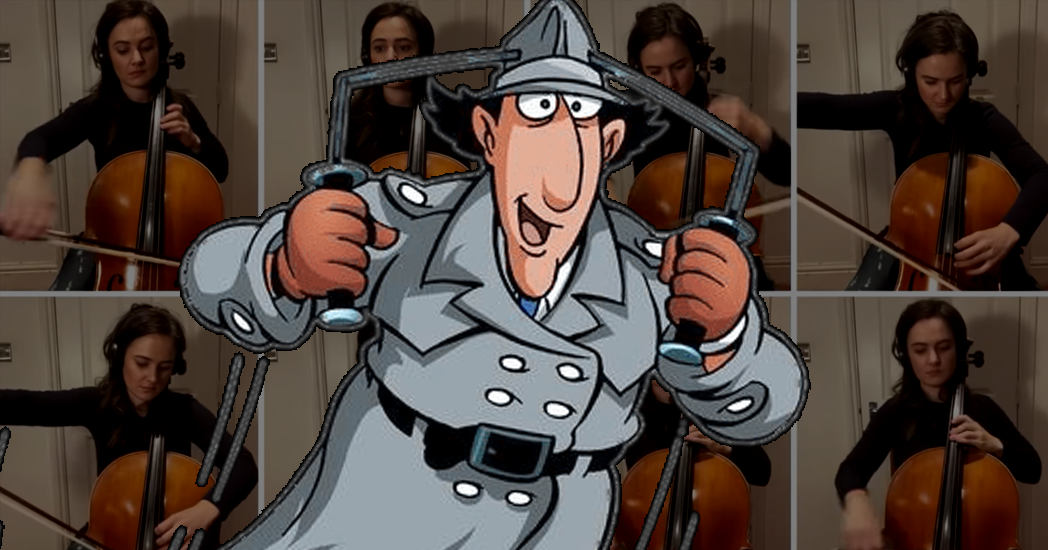 Fair warning: you're about to have the Inspector Gadget theme song stuck in your head for no less than one (1) week.
Playing one cello is impressive as it is. Two cellos? Even more so. Three cellos? Okay, okay, settle down. No one likes a showoff. Four? Four cellos? Well, now you're practically begging for hand cramps. Five cellos? Seriously? Hey, save some cellos for the rest of us, pal. Six? Six. Six cellos. We are truly through the looking glass. Seven cellos? Well, that just leaves… oh. Oh no. You couldn't…
EIGHT CELLOS?
Samara Ginsberg is a super talented cellist who recently broke down the Inspector Gadget theme song into eight distinct parts for cello, recorded her one-woman octet, and the end result is magnificent. She was even able to reproduce the screeching police siren sound effects at the beginning!
Listen to and hum along with Samara's haunting rendition of this iconic tune right here:
Go go Gadget musical chops, am I right?