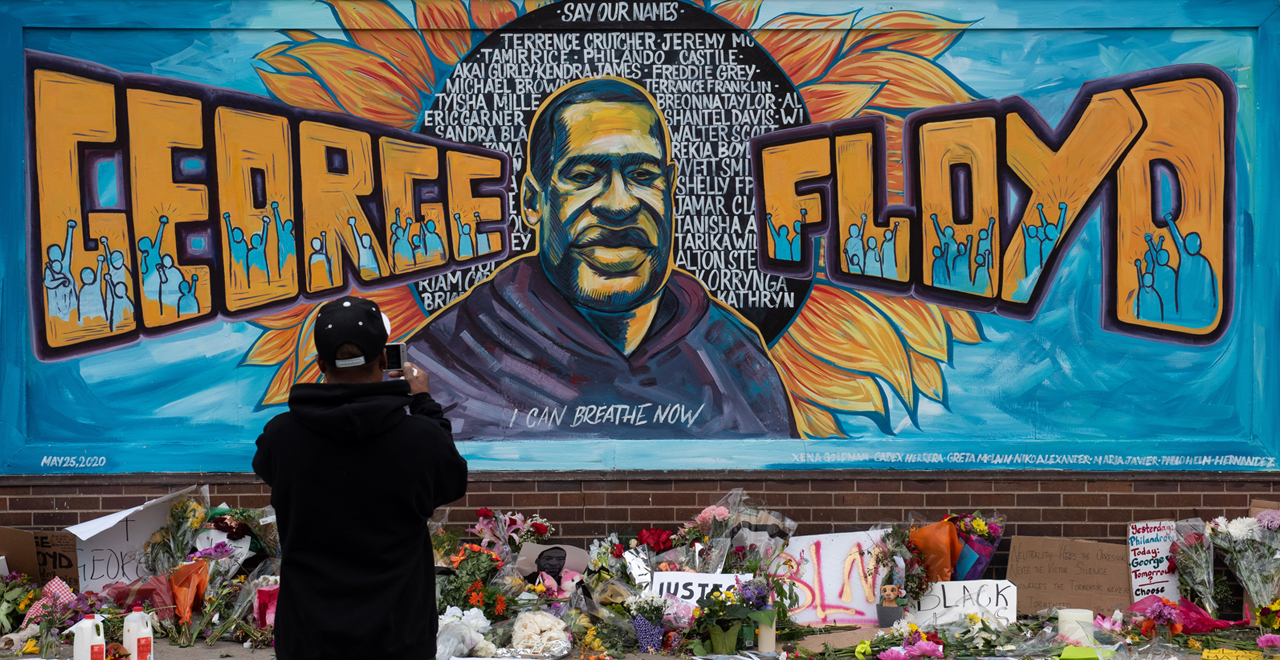 Credit: Getty/Anadolu Agency
Before his name was a flashpoint for protesters demanding justice. Before his name became a permanent fixture on cable news scrawls. Before his final moments were recorded and shared across every social media platform in existence. George Floyd was just a dad trying to make a better life for himself and his family.
Earlier this week, Floyd was arrested in Minneapolis, and well, you probably know the rest by now. The arresting office knelt on Floyd's neck, for reasons unclear, while other officers watched. Floyd tried to get the officer to relent, struggling to tell him he couldn't breathe. He lost consciousness and died. The officer was arrested, only after several nights of protests (which escalated into violence in some areas), and the other officers have yet to be charged. Protests have erupted in dozens of cities throughout the nation, with rioting in several of them, as some see this as little more than another episode in a long line of similar incidents of police brutality.
The case, and the underlying issues it ignited, is not going away anytime soon. George Floyd's name is one you'll hear for a long time. But it's important to know there was more to the man than his final moments. There was more to the man than his tragic and unjust murder. George Floyd was a dad.
Floyd had three kids (the youngest being six years old) and the Houston native had relocated to Minnesota for better employment opportunities. He worked as a truck driver and most recently as a bouncer at a bar/restaurant. His friends described him as someone who was a protector and a provider. His brother described him to CNN as a "gentle giant" without a hateful bone in his body.
"Knowing my brother is to love my brother," he said.
Former NBA player Stephen Jackson was friends with George Floyd when he lived in Houston, and described him as someone who got along with everyone.
"The last time I talked to him was about a year ago and every conversation we had in that year was about bettering ourselves and being better fathers," Jackson told CNN. "That's all he talked about."
This is George Floyd. Protect the narrative. #SayHisName #GeorgeFloyd #BlackLivesMatter pic.twitter.com/8y9PiENHfc

— J. Monty (@JmontyStudios) May 27, 2020
His uncle told a newspaper Floyd was the type of guy who would "give the shirt off his back for anyone."
The man, the life he lived, the kids, family, and friends he leaves behind, will be overshadowed by what comes next. As protests continue and his story serves as a flashpoint for systemic injustice, his name will live on. The tragic circumstances around his death won't be forgotten. And the horrifying video of his final moments will continue to be shown.
But it's important to remember he was more than those 9 minutes. It's important to remember the man, a dad, and the grieving loved ones he leaves behind.