Georgia Family Finds an Owl in Their Christmas Tree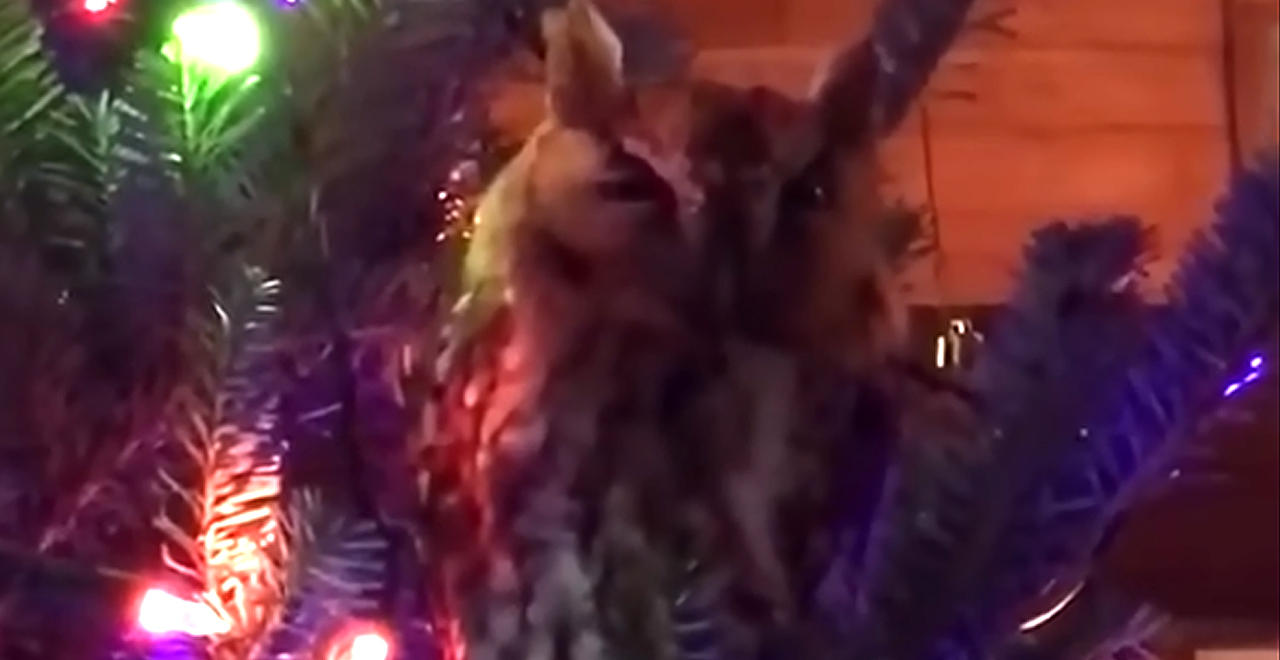 I'm not here to bash Christmas trees. Is it a little weird that we bring enormous trees into our living rooms and festoon them with baubles and lights and trinkets? Maybe a little, but it's tradition, and it's festive, and mine is quite nice.
But every now and then I come across a story that reminds me that I have an actual tree in my living room and it gives me a little pause.
Like this story, about a family who brought their tree in and discovered they'd brought a little something else in with it: an owl.
Katie McBride Newman lives in Georgia, and she's been sharing the saga of that time her family found an owl inside their Christmas tree. Last week.
They bought the tree just after Thanksgiving, but it wasn't until the middle of December that they discovered its tenant, when 10-year-old India got spooked by what she thought was one of the family's several owl ornaments. (Mom happens to love owls.)
"She comes very dramatically into the dining room and goes, 'Mama, that ornament scared me,'" Newman told CNN. "Then she bursts into tears."
They tried leaving the windows open overnight so the owl would leave but it turns out it was pretty comfortable, so they had to call the good people at Chattahoochee Nature Center, a non-profit environmental center, to help. Which they did.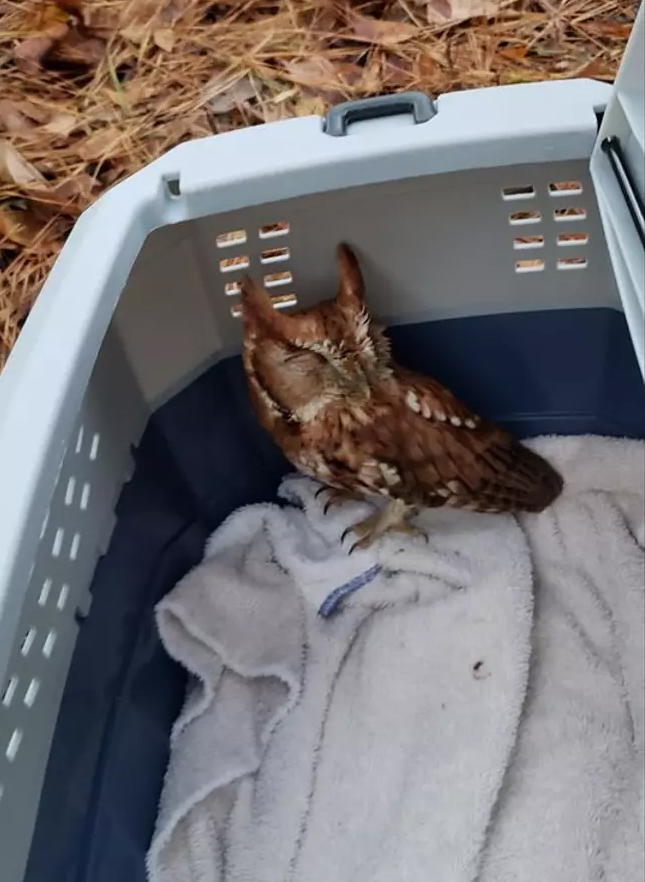 The team secured the owl and was able to safely remove it from the Newman's home and deposit it back outside where it belongs. The story got some attention from the local news and CNN, because it's not every day you relive that scene in Christmas Vacation where an animal terrorizes a family from inside their Christmas tree.
Thankfully, the owl was peaceful, and things turned out alright for everyone. The Newman's even raised a little bit of money for the Nature Center when Katie shared OwlGate on her Facebook page.
Usually, when someone sneaks into your house around Christmas, they say 'Ho ho ho!' not 'Who who who!"
Sorry.