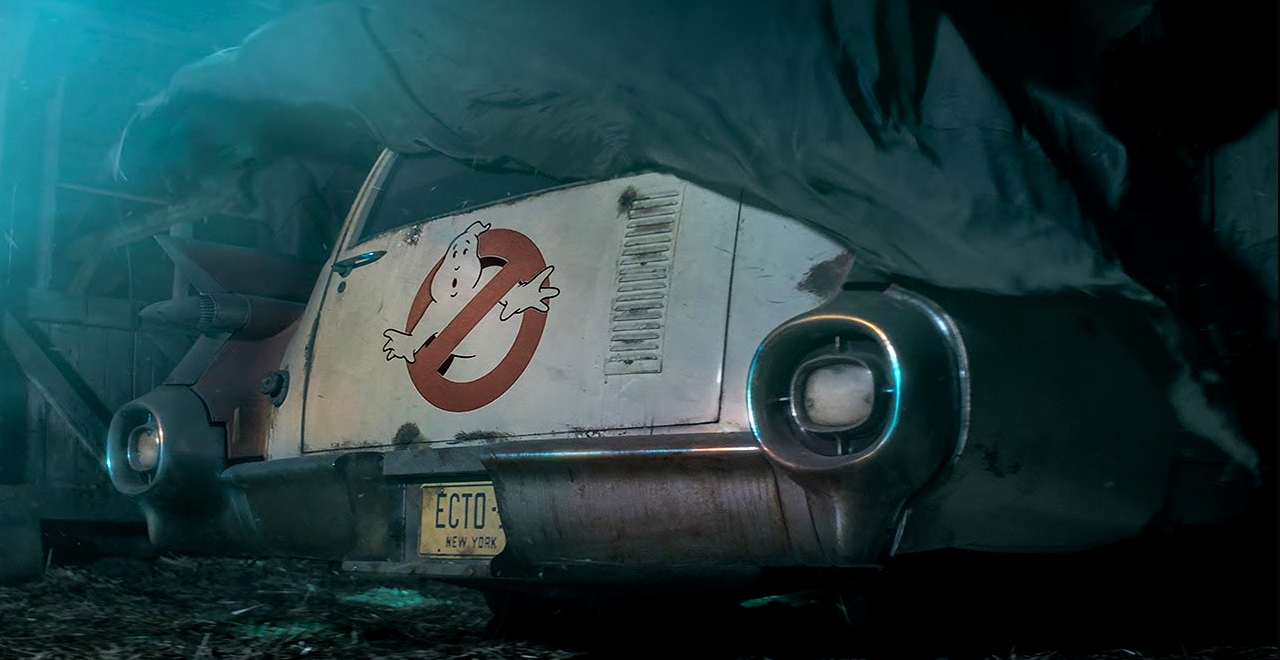 Credit: Twitter/SonyPictures
For years, there were rumors of a third Ghostbusters movie, and every time, something prevented it from happening. That something, for a long time, was Bill Murray, aka Dr. Peter Venkman, aka one of the most beloved comic actors of the past 40 years. His deal with the studio prevented them from making a new Ghostbusters without his consent.
Murray wasn't happy with the second Ghostbusters movie, and apparently didn't think enough of the multiple ideas floated around for a third movie to ever give his blessing and move forward. So instead of a third movie featuring the original quarter of paranormal investigators, we got 2016's non-sequel with women as the lead characters.
Murray had a cameo in that film, as a totally different character. And a few months ago, Jason Reitman, son of the first movie's director, Ivan Reitman, announced his own plans for a remake/reboot/sequel/who knows.
Ghostbusters fans, here's a little surprise from the desk of @JasonReitman. #GB20 https://t.co/aQR59ODWhB pic.twitter.com/Q8Ze8sQo20

— Sony Pictures (@SonyPictures) January 16, 2019
Reitman's version will also feature a whole new cast. But it takes place in the same universe as the original movie, and it sounds like Bill Murray might want to give it a go.
While promoting his appearance in the new Jim Jarmusch zombie movie, "The Dead Don't Die," Murray told IndieWire why he showed up in the all-female Ghostbusters, and let slip that he'd be willing to come back for the next one.
"I was in that movie just because they asked me, and I knew if I said no, I was saying I didn't support that movie," Murray explained. "I felt like, OK, I'm going to support them because I support them as people. So I did that one and I would do this next one."
This is big news given he foiled progress on another sequel for years, but apparently, he's come to terms with Peter Venkman.
"This franchise paid for my son's college," he said. "We made this thing. We are the caretakers of it. It's a great thing and it was a really fun movie to make. It's a real movie with some really funny stuff in it."
There sure is. Here's hoping Jason Reitman's movie is even half as good as the 80s blockbuster. The odds definitely increase if Bill Murray is involved.
And what does OG Ghostbuster Dan Aykroyd have to say about all this? He recently told 660 News:
"Ivan Reitman's son Jason has written a beautiful script, I can't say too much about it but it's going to get made and hopefully there'll be some familiar faces. … It's so different from even the first and second [movies]. This just takes it to a new generation and a new direction that is so warm, heartfelt and, indeed, quite scary when you confront some of the issues that are being discussed."
Aykroyd also revealed he wrote a 1960s era prequel that's now in the hands of Jason Reitman. It follows the teenage years of parapsychologists Venkman, Spengler and Stantz.
Looks like big things are on the horizon when it comes to busting.