Gibberish Talking Dad and Son Interviewed About Viral Video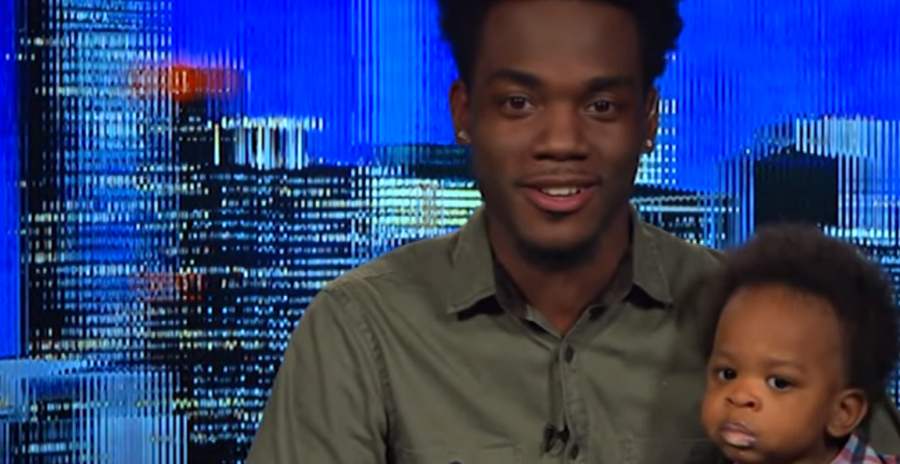 Unless you've been living under a rock, odds are you've seen the adorable viral video that is making the rounds across the internet.
In the video, a little boy is sitting the couch with his dad, and the two are having a spirited conversation about something on television. Only it's not an actual conversation, because the little boy is just a toddler, 19 months old, and he can't actually speak.
What he can do, quite convincingly, is use the cadence and mannerisms of someone holding a conversation. And his father does a great job of engaging with the kid and reacting to the sounds he's making as if they were truly discussing the plot twists of whatever show they're watching.
The clip went nuts – garnering 47 million views on Facebook! – because it's cute and hilarious, and now that dad and his son are getting their 15 minutes of fame and filling the rest of us in on the backstory behind the video. And about what show they were watching (spoiler: it was the finale of "Empire").
The dad's name is DJ Pryor, and he's a comedian and father to Kingston, who is just over one-and-a-half years old. He went on CNN to talk to Chris Cuomo about how he came up with the idea. He began taking videos as a way of documenting his kids' childhood, but it wasn't long before his friends were letting him know that the video he'd just posted had launched him and his kid to social media fame.
The rest is internet history. Check out the full interview, in which even Cuomo admits he couldn't resist "laughing [his] a** off" while watching the clip.