Golfer's Heartwarming Response When a Fan with Down Syndrome Ruins Putt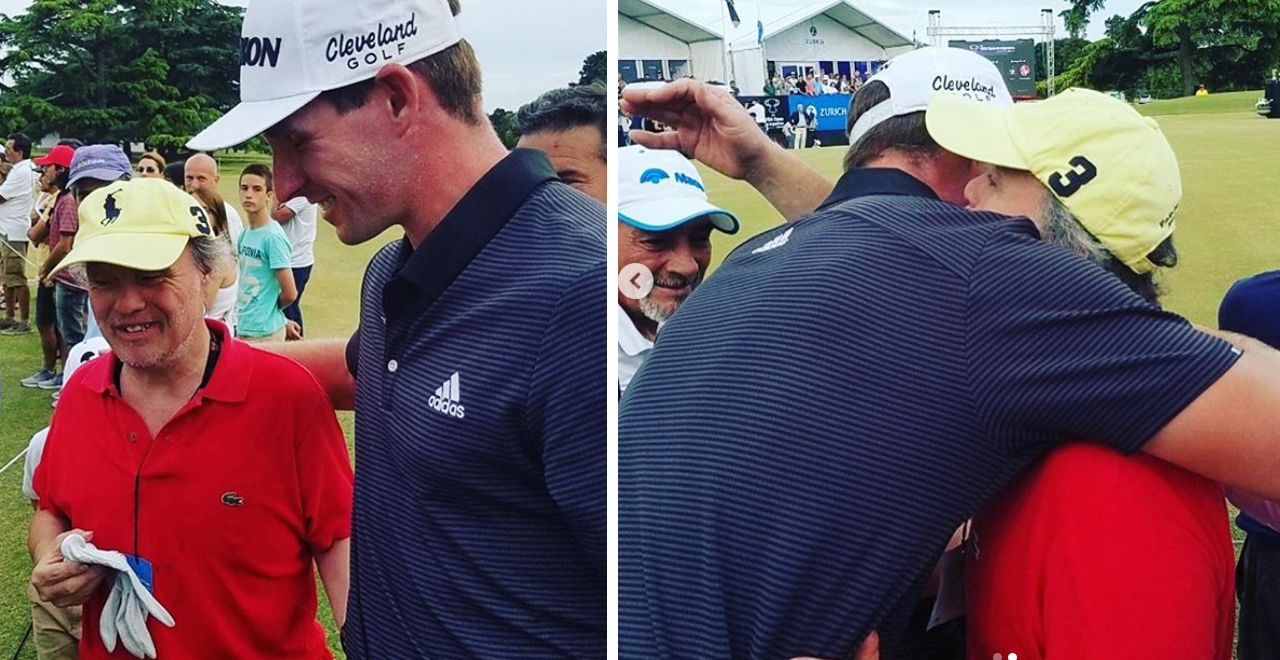 Brandon Matthews is a professional golfer and was recently competing in a smaller tour to earn a spot in The Open Championship. During a pivotal putt, he heard a fan scream and it was enough to cause him to miss.
Making noise is a major faux pas in golf and Matthews looked visibly upset that someone had affected one of the biggest moments of his personal career. After the round, a tournament official told Matthews the fan was a gentleman with Down syndrome who couldn't control his emotions in the moment.
"Take me to him," Matthews told the official. According to a statement he gave The Golf Channel, all of his anger in the moment melted, and he wanted to make sure the fan didn't feel bad in any way.
Matthews said he had a soft spot for people with disabilities, as his mother managed group homes for the disabled and that his best friend's sister has Down syndrome.
Matthews met the fan and gave him a signed glove and a hug.
"Those are really special people. I just felt so terrible that I was even upset," he said. "I just wanted to make sure he didn't feel bad."
Matthews missed out on the big career moment, but his story has touched sports fans around the world. As ESPN's Scott Van Pelt said, it invokes the adage of "adversity doesn't make character, it reveals it", and this moment showed Matthews is a professional athlete worth watching.
"Some things are bigger than golf," Matthews said, "and this was one of them."