Good Samaritans Team Up When Truck Flips on Highway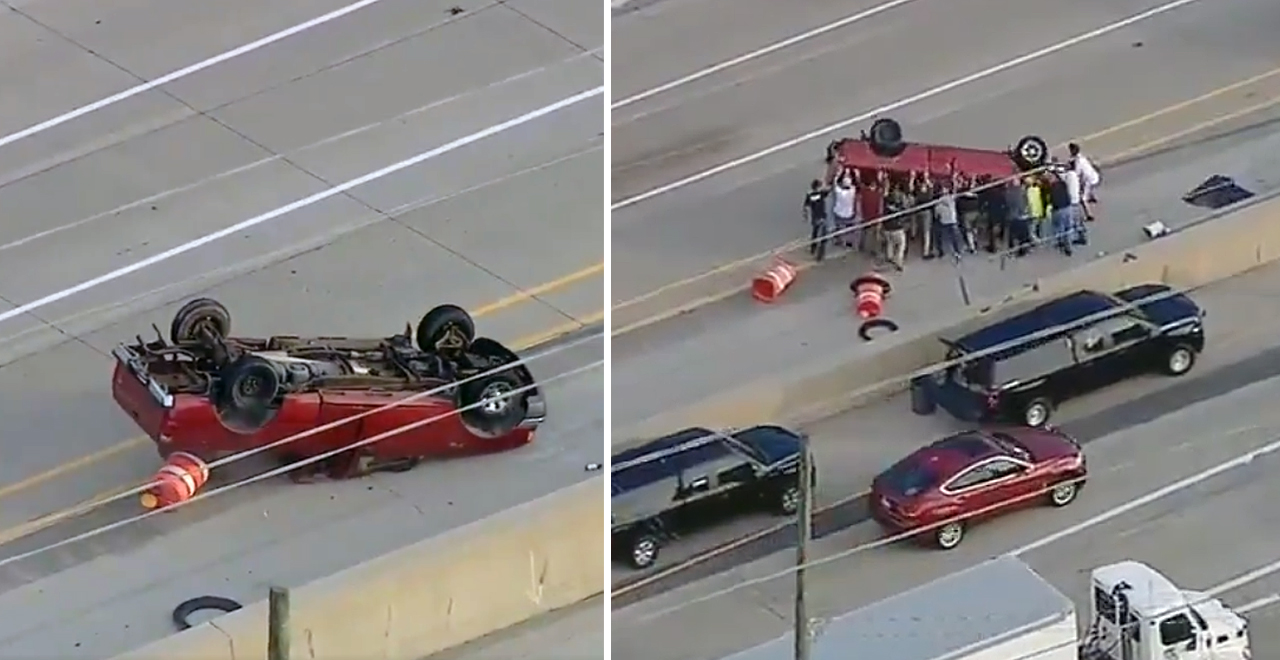 A potentially tragic scene began to unfold in Chicago lasts week when a pickup truck flipped over on the highway. Fortunately, a Good Samaritan had the courage to stop and help. And then another came over. And soon more after that.
Eventually, enough of them banded together to flip the truck back over, and help the passenger get out of the vehicle.
EXCLUSIVE VIDEO – GOOD SAMARITANS RESCUE DRIVER: A group of good Samaritans rush to the rescue of a driver of a pickup truck that flipped over on I-88 in west suburban Oak Brook Monday morning. WATCH: https://t.co/OEUTOdaUvG pic.twitter.com/soAgN4I3kQ

— ABC 7 Chicago (@ABC7Chicago) July 22, 2019
It took nearly a dozen rescuers to flip the truck back over. One of them who spoke to a news crew was coming off a shift as a firefighter and was driving to his part-time job, as a firefighter in another county. That's a special kind of heroic when you stop to save a life during your commute between two different live-saving jobs.
Several of the Good Samaritans were construction workers, and they used their tools to break the windshield and rescue the driver. The driver ended up with only non-life-threatening injuries, thanks to the group of strangers that banded together to save him.
"It just shows you that there's still good people out there," the driver told the Chicago Tribune. "I just want to thank the people that helped me out, if they hear the story and they remember. Thank you. Thank you to all of them for being my guardian angels."