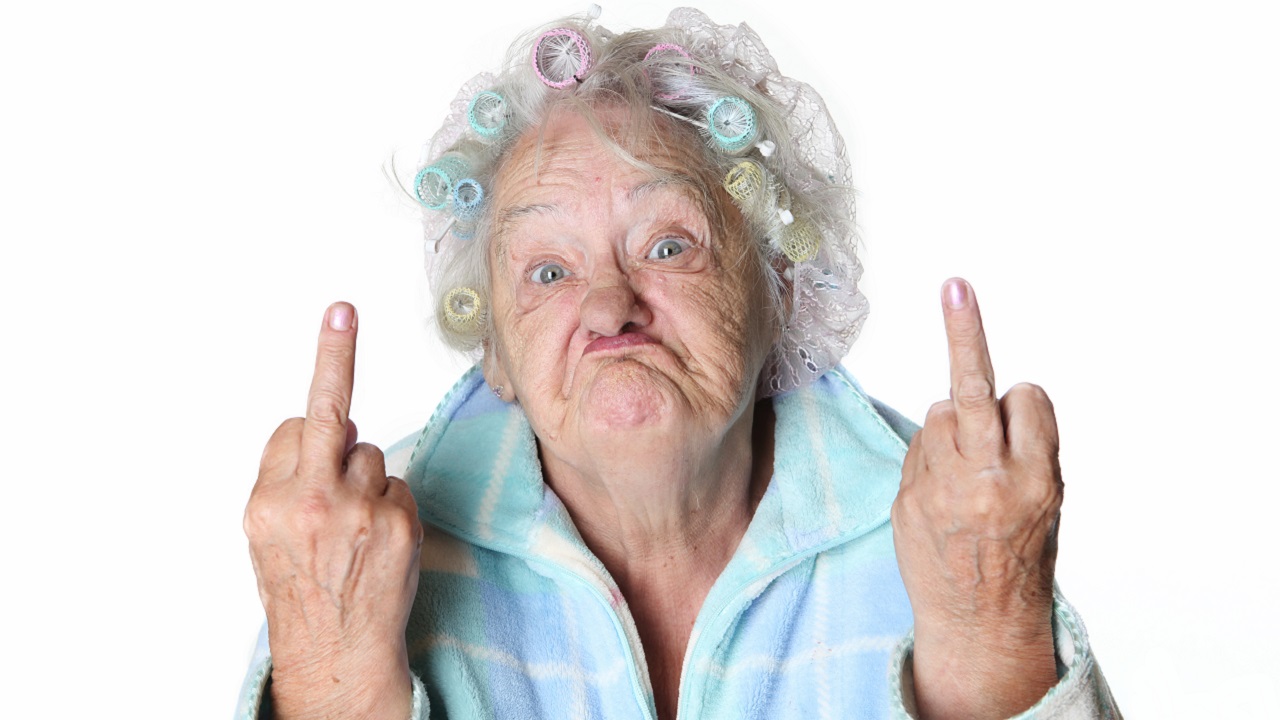 Credit: Getty Images/bobbieo
I thought grandparents were supposed to be nice
When it comes to dealing with my kids, the only thing my parents do wrong is say yes too much. Most grandparents spoil their grandkids; not worrying about the consequences is one of the perks of grandparenting. You get all the cuteness and fun and none of the stress.
Even so, handing your kids off to Grandma and Grandpa is usually fun for everyone. Mom and dad get to have some kid-free time for once, the grandkids get to have extra dessert, extra screen time, and probably a few new toys, and the grandparents themselves get to purposefully spoil and corrupt the kids as payback for what you did to them!
But one woman's mother doesn't seem to take much joy in spending time with her granddaughter. In fact, she basically charged her daughter for the privilege.
After leaving her daughter with Grandma for a few days, a mom calling herself "Burned By Grandma" wrote into The Washington Post's "Ask Amy" advice column for a little help. Because Grandma hit her with a bill for expenses.
I sent a check for $300 to my mother to cover my daughter's expenses during her visit. Upon my daughter's return, my mother sent me an invoice for $475.50 for additional expenses, including the cost of gas to and from the airport to transport her (45 minutes away), train tickets to go to the city to a museum and the cost of the museum admission. It was an itemized bill.
An itemized bill?
Kids are expensive, there's no doubt. But, as she says in her question, the woman had already sent her mother $300 to cover expenses. On top of that, there's a history of grandma getting hella support – and perks – from her daughter.
The letter continues:
This is hurtful, as this past winter my mother came to live with us for four months and we paid for everything, including a nice vacation to an island over Christmas.
Including a nice vacation to an island. INCLUDING A NICE VACATION TO AN ISLAND.
They sheltered your ass for four months, didn't ask for a dime, and bought you tickets to paradise. Oh, and when you host Thanksgiving dinner, they pay you for it. (Did I already say DAAAAAAAMN?) The least you can do is watch the kid for a few days. Plus, we already gave you a solid chunk of cash, so what the hell were you doing to add $500?
If my mom pulled this crap, I would be livid, just as "Burned by Grandma" is.
Now I feel she has taken advantage of my generosity, and I don't trust her to spend time with my daughter because it is just too costly for me (financially and emotionally).
And that's the real tragedy. Because while this woman's mother has no class, even less tact, and a terrible relationship with her daughter, she's still Grandma to her granddaughter. But probably not anymore.