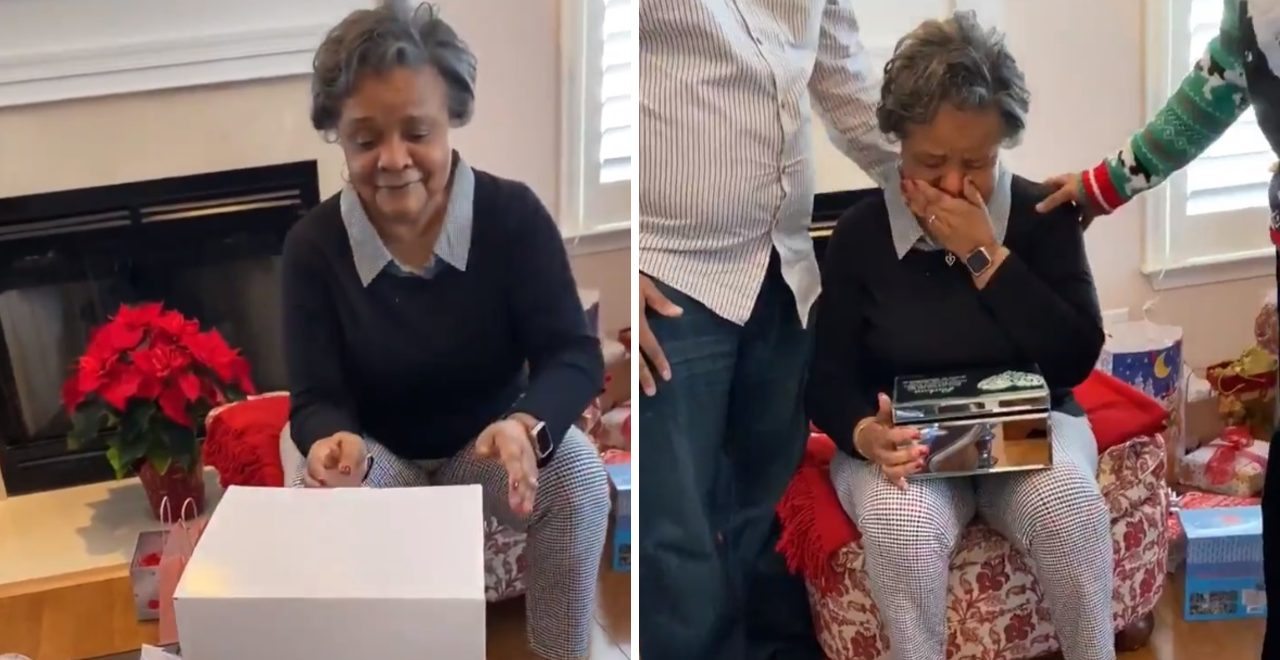 Credit: Twitter/ForeverLAS_
Every so often the internet conjures up some heart-warming content that can really punch ya right in the feels. One of the sweetest stories to emerge from this past holiday season is about a widow named Barbara Shackleford. Having recently lost her husband she's navigating through her first Christmas season without him. Then she opens one of her gifts she realizes it's a collection of love letters they wrote to each other more than 50 years ago.
The grandmother is immediately brought to tears, unaware he saved their correspondence over all those years. Her granddaughter Lauren said it was the first time she saw her grandmother cry. The video (naturally) went viral with more than 15 million views.
My grandpa passed 7 months ago so this is my grandma's 1st Xmas w/o him in 59 years. For Christmas we decided to gift her w/ letters we found her & my grandpa wrote to each other in 1962 while they were in college. He kept them all these years ❤️ pic.twitter.com/raRvAWxqW5

— L 🍒 (@ForeverLAS_) December 25, 2019
— L 🍒 (@ForeverLAS_) December 25, 2019
Lauren told TODAY that her grandma had no idea he kept the letters. "It really brought back a lot of memories of her early years loving him," she said. "She said it was the best gift she could have asked for."
In the emotional video, which is good for a nice boost during the cold, dead winter months, the grandmother tears up instantly when she recognizes the handwriting of her late husband on the letters.
An engraved box, full of love letters from the early stages of a relationship, is one of the best ways to memorialize a relationship that spanned decades.