Grandson Gives His 98-Year-Old Granddad a Hip Makeover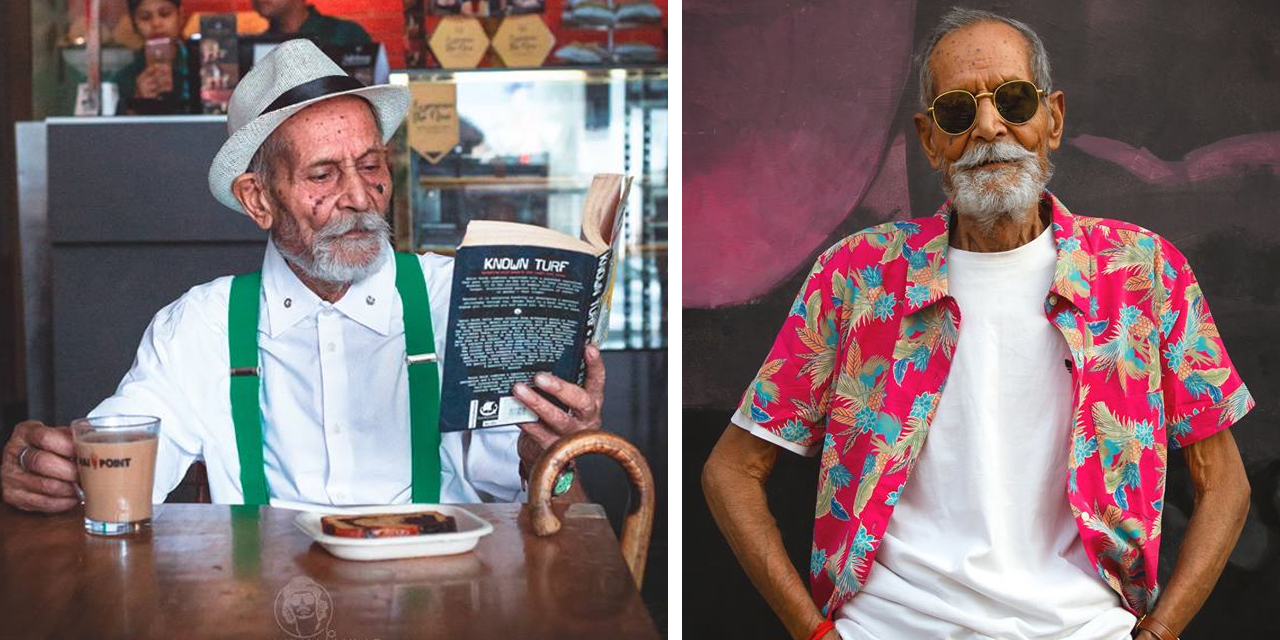 Being fashionable takes a lot of work, and sometimes that work takes a back seat to comfy pants and a hoodie. Some days, I can barely muster the energy to get out of my pjs, and I'm only 42!
I've got nothing on Aman Kumar's grandfather, a 98-year-old who, with a little help from his photographer grandson, is taking the internet by storm with his stylin' looks.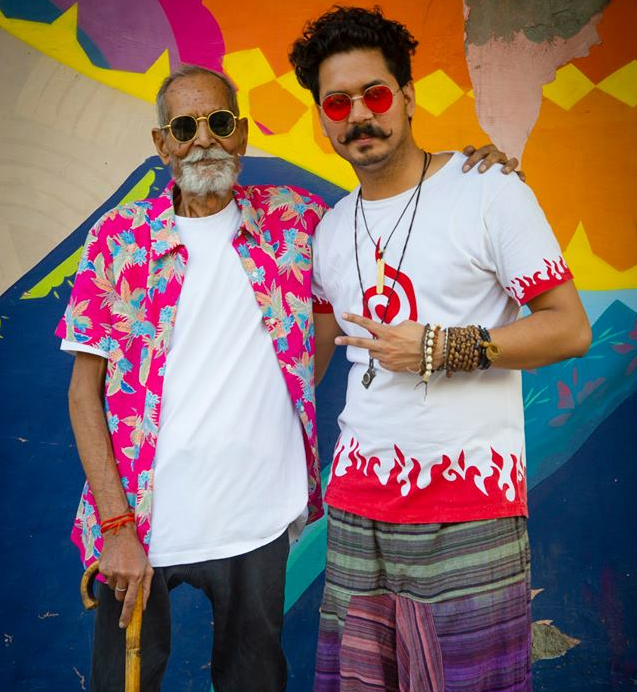 Inspired by his "daddu" – an affection term meaning grandpa in some parts of Asia – Kumar gavethe nearly 100-year-old man a millennial makeover and shared the results on Facebook.
"When he keeps himself involved in prayers and worship, on the other side my GrandFather is also busy finding his serenity in his vibrant color choices and wardrobe experiments. There is still a kid residing in him and that is the most amazing part of his personality."
Aman's 98-year-old Daddu can be seen rocking some killer accessories, including a hip fedora, stylish suspenders, and a cane – which may or may not be a fashion statement as opposed to a necessity! He looks perfectly at home chilling in a coffee shop and reading a book, like any other hipster you'd spot in Williamsburg or Silver Lake.
Except he's in New Delhi, India.
Check out the entire gallery here:
On top of being a photographer and graphic designer, Aman is also a proud grandson who enjoys spending time with his daddu.
"I have often seen him sharing his notorious stories with me but then shooting him on distinctive concepts has always brought me a complete new dose of amusement and maturity together."
In his post, Aman coined the #dadducool hashtag, inspiring others to share photos of their fashionable grandfathers.
View this post on Instagram
Man, I hope I can pull off those shades next year, let alone five decades from now!