Credit: Getty/Stringer
For the first installment of our new Great Sporting Rivalries feature, TheDad heads to Spain, to find out more about one of the greatest soccer rivalries of all time, Barcelona vs Real Madrid, El Clasico.
To fully understand the rivalry between these two sporting giants, it's important for us to have a teensy bit of a history lesson. Throughout the middle part of 20th Century, Spain was ruled by the military dictatorship led by General Franco. Franco's rule was about Spanish nationalism, representing the interests of the country's elite. This meant marginalizing some of the smaller autonomous communities and repressing their cultural identities. Now, this is important because Real Madrid are based in Madrid, the country's capital, and are extremely pro-Spain. They were Franco's team. Barcelona, on the other hand, is the largest city in Catalonia, in North East Spain. You may have heard about Catalonia recently as they held an independence referendum in the summer of 2017.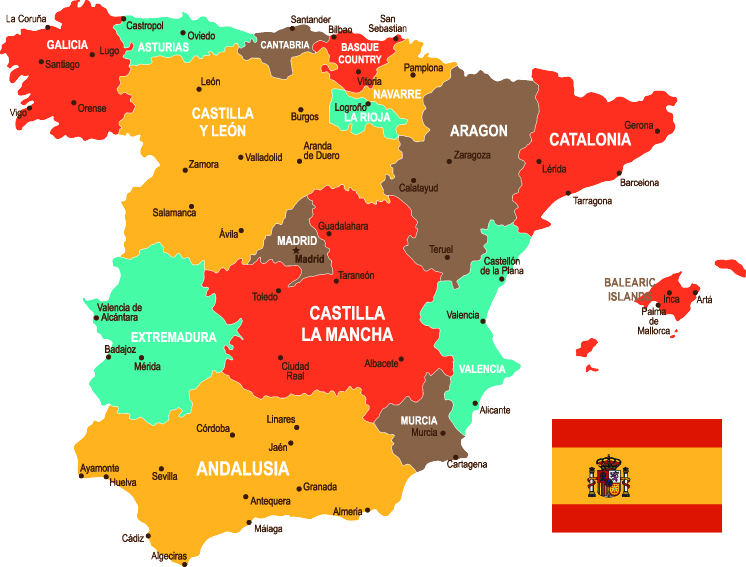 Anyway, throughout Franco's reign, there was some pretty serious favoritism going on from the General. Real Madrid were afforded a lot of support from the government, whilst Barcelona were… not so much. This was particularly evident in the transfer saga of Alfredo di Stefano. To cut a long story short, Barcelona had signed the player, and then "something" happened involving Franco and, suddenly, he was a Real Madrid player. The equivalent of that would be like if Trump decided who traded to what team, regardless of the league decision.
Anyway, the point of this history lesson is to demonstrate that there are historical and cultural elements to this rivalry. When you then throw on top of that the fact that they are the two biggest and most successful clubs in Spanish soccer history, you have a bit of a fractious relationship.
So, keeping that in mind, let's talk about Luis Figo. Figo was a superstar of world soccer in the 1990s. He was a star forward for Barcelona and the Portuguese national side throughout the decade, arguably one of the greatest players of his generation. He played for Barcelona for five years from 1995 to 2000, when, yep, you guessed it, he transferred to their bitter rivals. Figo isn't the only player to have played for both clubs, but he is probably the most high profile player to have transferred directly between the two. Let's just say, it didn't go down that well.
When Real Madrid played Barcelona in October 2000 in Barcelona, Figo was pelted with bottles, lighters, mobile phones. Despite usually taking corner kicks for his side, he didn't take any in that game, because he couldn't get that close to the supporters for his own safety. But it was his second return to Barcelona's Camp Nou stadium that really defines the hatred between the two clubs. As Figo went to take a corner kick at the stadium in November 2002, he was, again, pelted with missiles from the crowd. The game had to be postponed for 20 minutes while they calmed the crowd. During that break in play, cameras picked up the defining image of the rivalry: a pig's head had been thrown at Luis Figo. (It's on the floor between the steward and the corner flag in the picture below)
Now, if Barcelona vs Real Madrid doesn't qualify as a great sporting rivalry, I don't know what does.