For the second installment of our Great Sporting Rivalries feature, The Dad is taking a look into the glamorous world of Formula One racing to get under the skin of one of the feistiest relationships of recent times: Niko Rosberg vs Lewis Hamilton.
We begin in the year 2000, when both racers were just 14 years old. They were teammates racing for MBM (Mercedes-Benz / McLaren) in karting tournaments. Hamilton won the European championships, Rosberg was close behind. Despite wildly different backgrounds – Rosberg was the son of former world champion racer Keke Rosberg, brought up in Monaco in an extremely wealthy family; Hamilton was raised on a council estate in England – they were known friends throughout their karting careers, and that continued through their rise from Formula Three and when they made it to the promised land of Formula One in 2006 and 2007. Everything was fine; they were friends and competitive rivals.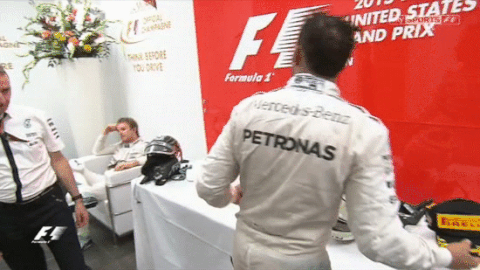 Upon entering F1, both racers had different starts to their careers. Hamilton raced for McLaren, coming second in his first year (2007), and then the youngest ever world champion in 2008, before running out his McLaren career with a disappointing 5th, 4th, 5th, 4th.
Rosberg, on the other hand, raced for the less successful Williams team from 2006 to 2009, with his best finish a 7th place in 2009. He then moved to race for Mercedes in 2010 and remained there for the rest of his career. Rosberg was Mercedes' main man, despite being teammates with the legendary Michael Schumacher in his first three years with the team.
And then, in 2013, things changed. Hamilton joined Mercedes as Rosberg's teammate. At first, things were fine. After Rosberg was instructed by his team to hang back and allow Hamilton a podium place in the Malaysian Grand Prix, Hamilton stated that Rosberg deserved to beat him in the race. But that changed things within the Mercedes camp. At the Bahrain Grand Prix in 2014, Mercedes decided to let their racers simply race, instead of playing tactically.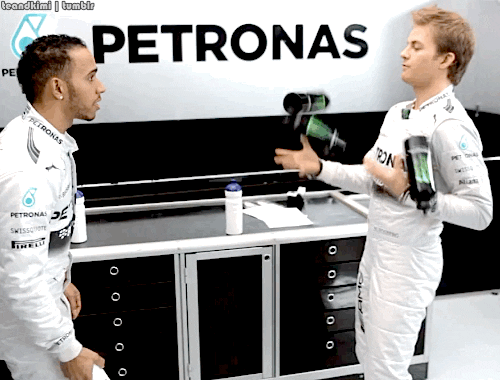 That was fine at first, but then the competition began to get out of hand, and the 2014 season saw the end of the friendship. Rosberg was accused of deliberately sabotaging Hamilton's qualifying lap in Monaco. A few weeks later in Hungary, Hamilton refused to let Rosberg pass, defying team orders in a bid to secure maximum team points for the race. Then, in Belgium, Rosberg deliberately clipped Hamilton's car, knocking his rival out of the race. In 2016, Rosberg ran Hamilton off the track in Spain, and deliberately crash into him – an incident for which they both blamed each other – in Austria. 
Then, in the final race of the season, Hamilton led Rosberg, and deliberately slowed to force him into the chasing pack. Throughout their four years in F1 on the same side, Hamilton won two world titles and Rosberg won once in 2016 before retiring. This is a story of two greats of their profession, battling it out at the very top of their sport. They were teammates, but they were rivals first, and they were fighting for world titles.