Grumpy Cat, the Internet's First Viral Cat Megastar, Is Dead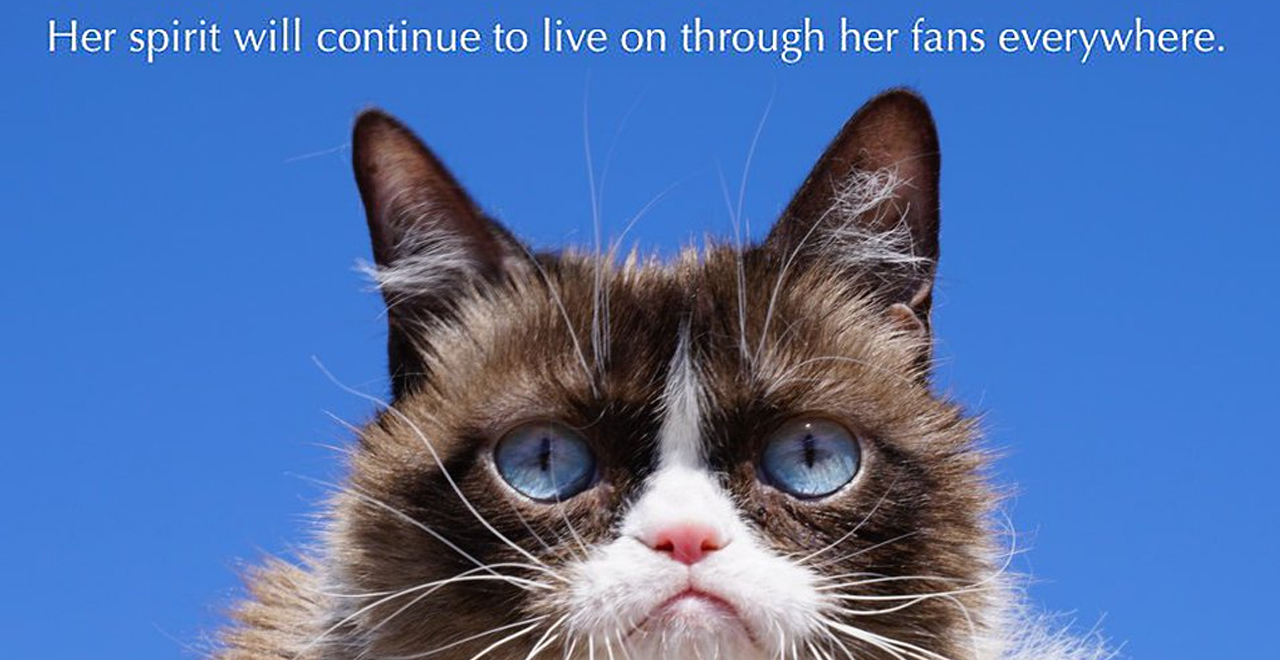 Cats have a reputation for being jerks. It's part of their charm. And in the social media era, no cat was a better representative for the peculiar charisma an angry feline has than viral megastar Grumpy Cat.
It is with a grumpy heart that Grumpy's owners announced her death this morning, at only 7 years old.
Some days are grumpier than others… pic.twitter.com/ws209VWl97

— Grumpy Cat (@RealGrumpyCat) May 17, 2019
Grumpy Cat, whose real name was Tardar Sauce, was the first cat to take social media by storm, after the owner's brother shared a photo of the cat, in which her resting bitch face was revealed to the world, on Reddit.
The image took off immediately, with its Imgur photo receiving 1,030,000 views in just 48 hours, and launching countless memes feature the cat's eternally unhappy face. To combat claims that the cat's face was a Photoshop-based creation, Tardar's owners, Tabatha, Bryan, and Chyrstal Bundeson, posted a video to YouTube. The videos quickly blew up as well, attracting millions of viewers.
At the time of her passing, Grumpy Cat had over 1.5 million Twitter followers, 2.4 million Instagram fans, and 8.5 million people following her page on Facebook. Eventually, Grumpy Cat became a merchandising behemoth, serving as the spokescat for Friskies and claiming her own style of Skechers.
Tardar passed due to complications from a urinary tract infection, a common ailment in cats, but her internet fame, and status as a viral pioneer ensures that she won't soon be forgotten.
Somewhere, Keyboard Cat is playing her off with a sad song.