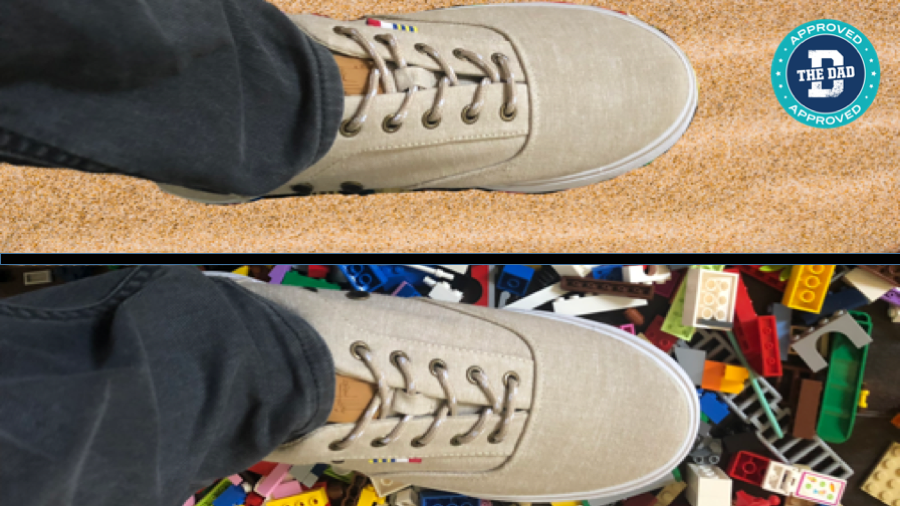 For most of my childhood growing up in Florida the work of Dr. Guy Harvey was basically the only art that I knew existed. Okay, that may be an exaggeration, but you would be hard pressed to find a mom-n'-pop restaurant in my home county that doesn't have one of Harvey's prints on the wall. And even if you don't know the name, you probably recognize the style.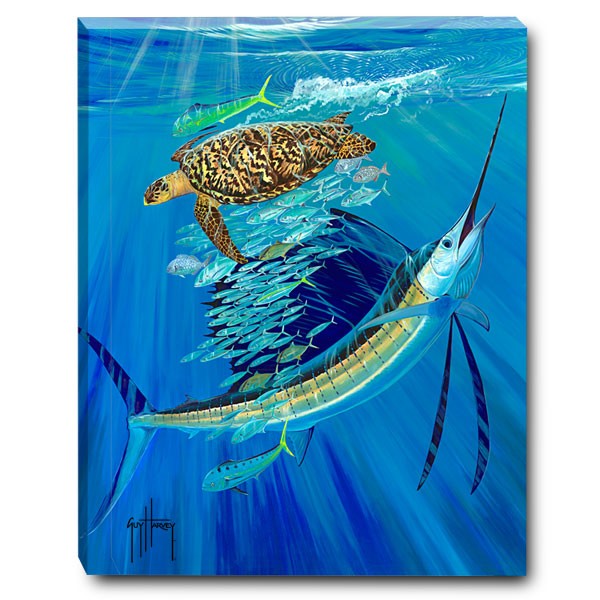 But Guy Harvey is more than just a popular artist. He's a marine life conservationist and scientist whose environmental work, along with his iconic paintings, have made him a hero for everyone with a soft spot for the sea. For families who fish or sail, his paintings represent a whole lifestyle of easy-going fun. He's baically to sports fisherman and boating dads what Jimmy Buffet is to day drinkers.
Now Harvey has partnered with Jack Schwartz Shoes Inc to introduce a line of casual footwear featuring the iconic artwork that made him so popular among fishermen and grillmasters a like.
"We're proud to be partnering with JSSI to create comfortable, colorful, quality shoes that can take you from the boat to the beach to the barbecue," – Dr. Guy Harvey
The Castaway Flyer sandal goes for about 50 bucks, and both the Atlantic and Gulf linen oxfords are $55. Considering that a fresh pair of New Balance will set you back $80, and your wife won't roll her eyes if you wear these out to dinner, that's pretty good.
Now, nobody is saying dads should ditch their white sneakers, here. After all, there will always be yard work. These puppies are more for lounging on the deck, or avoiding hearing your wife say "are those really the shoes you're wearing?" every now and again.
I kind of expected the shoes to be styled the same way as a lot Guy Harvey merchandise, with his art heavily featured. When he partnered with Norwegien Cruise Lines, the design was front and center, so part of me wondered if the shoes would look kinda like…
But the shoes are actually really clean, simple takes on oxfords and sandals, which was a great way to go. Comfy, but classy, that's the way dads roll.
For both of the full shoes, the image lives on the insoles, while on the flip-flop — excuse me, I'm from Florida. Ahem. While on the sandal, the art is tastefully printed on the bottom of the sole.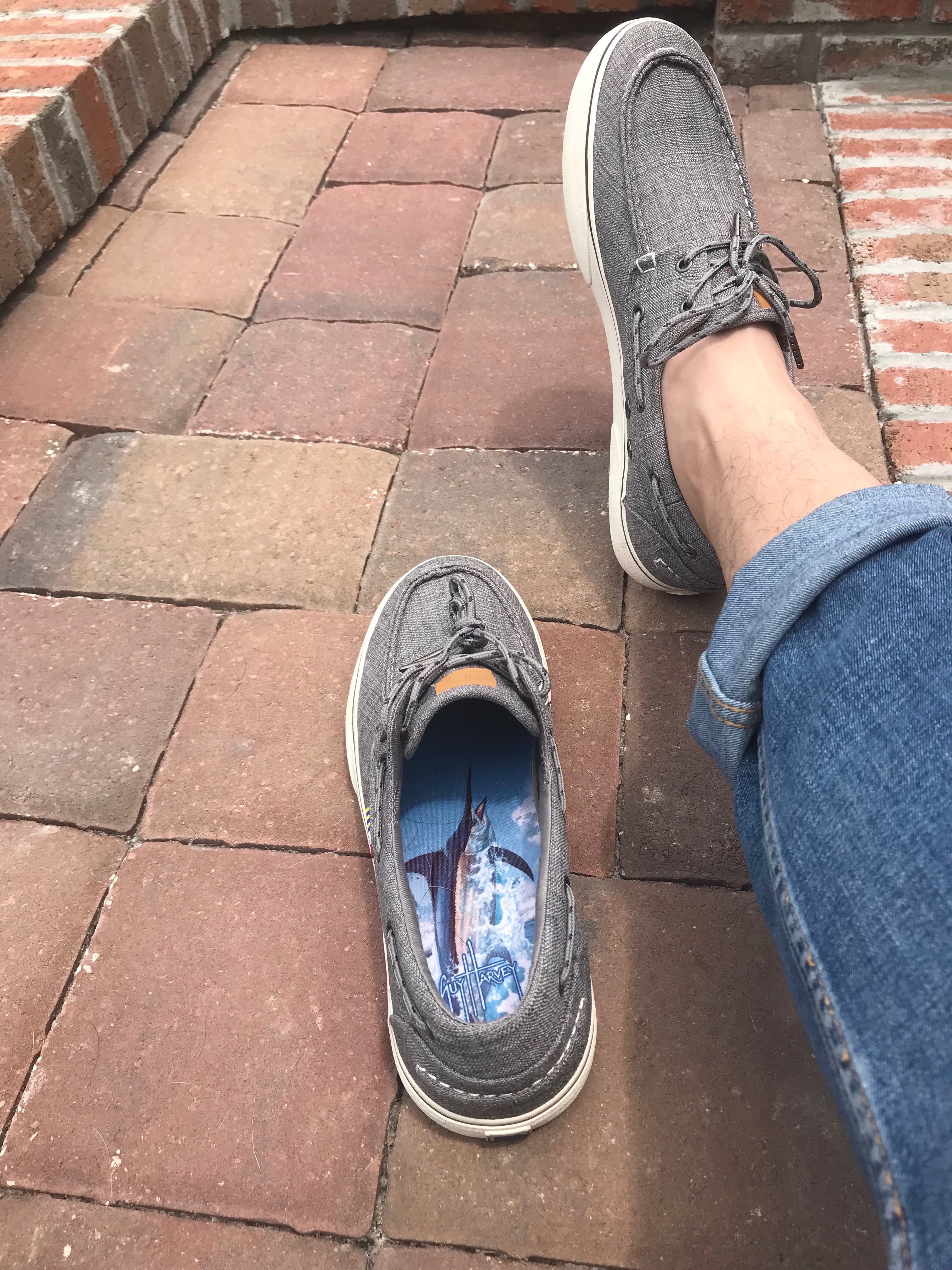 There are other little design touches nodding to Harvey throughout the shoe, like his signature Marlin etched into the sole, and a nautical flag detail. It's a nice touch for any Captain Dads out there, but also minimalist and clean enough for any landlubbers wardrobe. They even passed the Lego test.
Even though they're reasonably priced, a portion of the profits go to The Guy Harvey Ocean Foundation to fund research and education programs aimed at ocean conservation.
The GHOF are global leaders in tagging and tracking sharks and billfish, and their work helps keep the ocean's ecosystem balanced and safe for future generations to enjoy. The shoes are great, and the cause is even better.
You can get your own pair here.